New menu items at Kissaten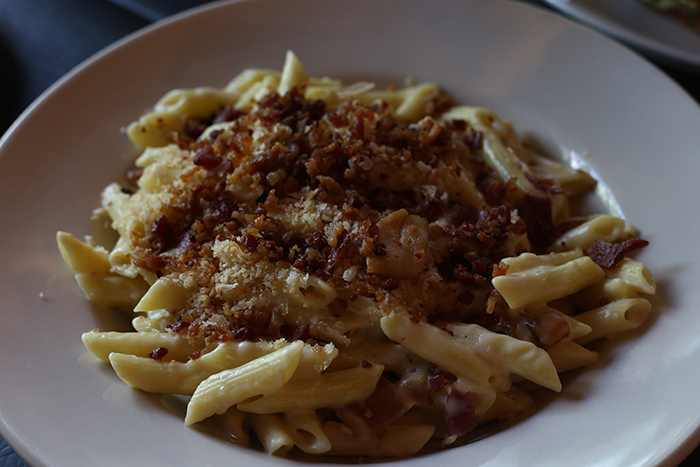 Kissaten holds many memories for me, especially late-night ones. I've come here for a quick bite after the gym, stumbled in after a concert, and even broken up with someone within these orange walls. Oh Kissaten, the stories you could tell. Open 24 hours a day, seven days a week, it's the hip alternative to Zippy's.
Now with a new menu released Tuesday, I see more memories being made. Probably the type that deal with a full stomach. The new items were originally rotating specials over the past months, but the owners and chefs listened to customer chatter and some have been promoted to the permanent menu.
For their breakfast menu, available from 6 to 11 a.m., they added an Acai Bowl, Mushroom Burrito and a Chorizo Burrito. Between 11 a.m. and 10 p.m. they've added Soba and Watercress Salad, Kale and Quinoa Salad, Turkey BBQ Wrap, Pesto Chicken Salad Wrap, BKTA (bacon, kale, turkey, avocado) Sandwich, Pastrami Swiss Melt and Truffled Egg Salad Sandwich.
I had the chance to sample a few of these items, along with some of their current fan favorites.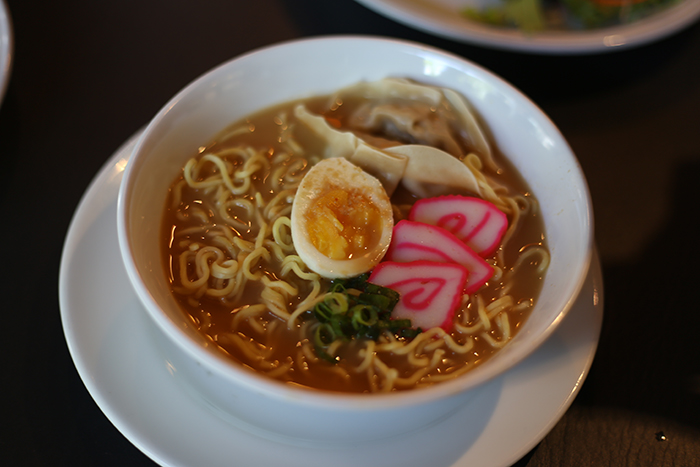 Miso Ramen
It is what it is. Available between 10 p.m. and 6 a.m., it comes with two gyoza and a sliced egg. The broth has a strong miso flavor with a pleasant velvety texture. The gyoza is your standard fare, while the noodles are a bit soft. All in all, it's filling and goes for $8 a bowl. There's better ramen out there, but if you're craving a ramen fix after 2 a.m., this is the place.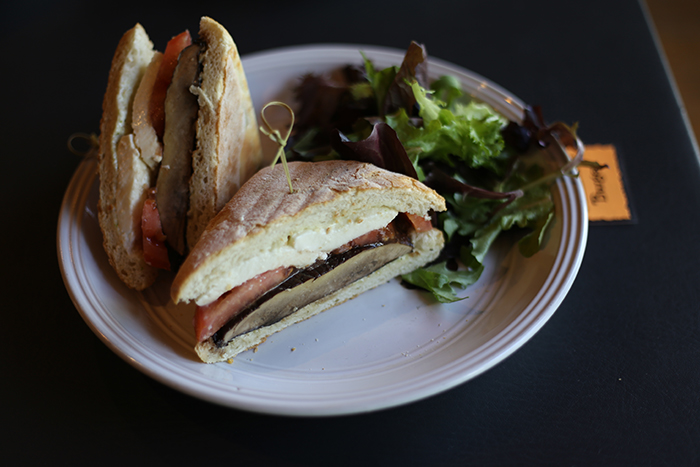 Portabello Mushroom Burger
This was suprisingly good, considering I'm not a mushroom fan. Available between 11 a.m. and 10 p.m., this marinated mushroom cap with mozzarella and housemade mac pesto is packed with flavor and oozes juicy goodness with each bite. At $9.50, it's pricey but worth it. It's a decent size, so you might cut it in half and share with a friend.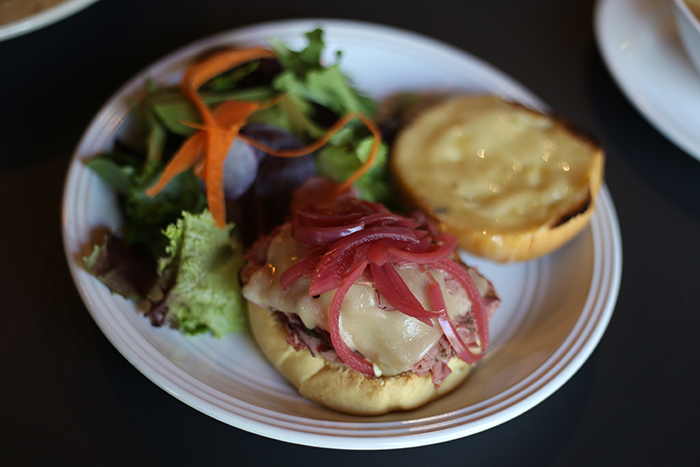 Pastrami Swiss Melt
There's a bite to this beast, which comes from the pickled red onions and whole-grain mustard aioli. The kaiser roll is a tasty container for the pastrami, which asserts itself on your tongue, along with its coating of melted Swiss. The whole package is rather messy and can tend to fall apart with each bite, so have some napkins ready. It goes for $9.50 and is available between 11 a.m. and 10 p.m.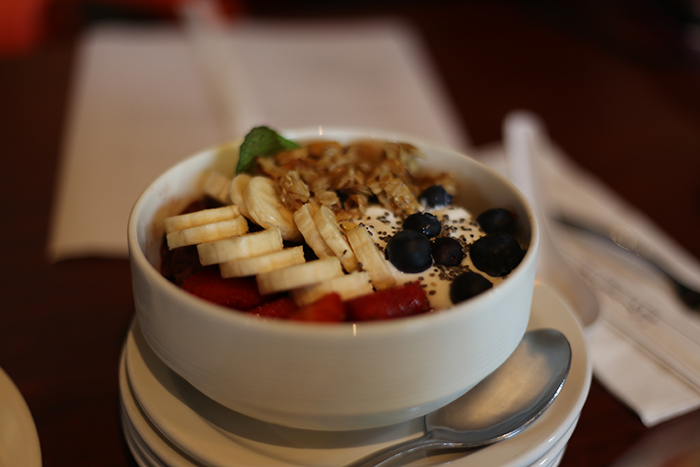 Acai Bowl
Unfortunately I didn't have a chance to snag a bite of this. It comes topped with bananas, seasonal berries and Greek yogurt. At $7.50 a bowl, it looks like you'll get your money's worth. The acai bowl is only available during breakfast hours, from 6 to 11 a.m.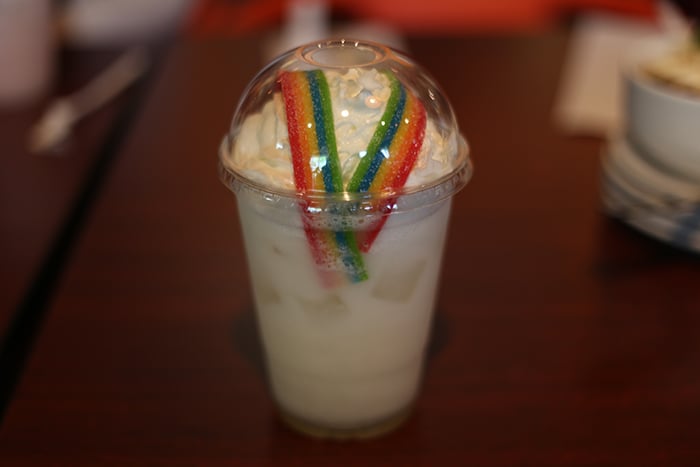 Add A Rainbow
If you brush and floss regularly, then the Add a Rainbow option may be for you. To any beverage you can add whipped cream and marshmallows topped with a Rainbow Sour Belt. It definitely puts the sugar in sugar rush. I had the friendly staff Add a Rainbow to my vanilla-flavored Italian cream soda. It was my first time for both. The carbonation and sweetness were intense. If you want to relive the glory days of snorting powdered sugar from straws, this may be for you. You've been warned. I wasn't given a price point for this option, but it's there if you want to take advantage of it.
Kissaten
88 Piikoi St.
808-593-1200