New in the city: Brew'd Craft Pub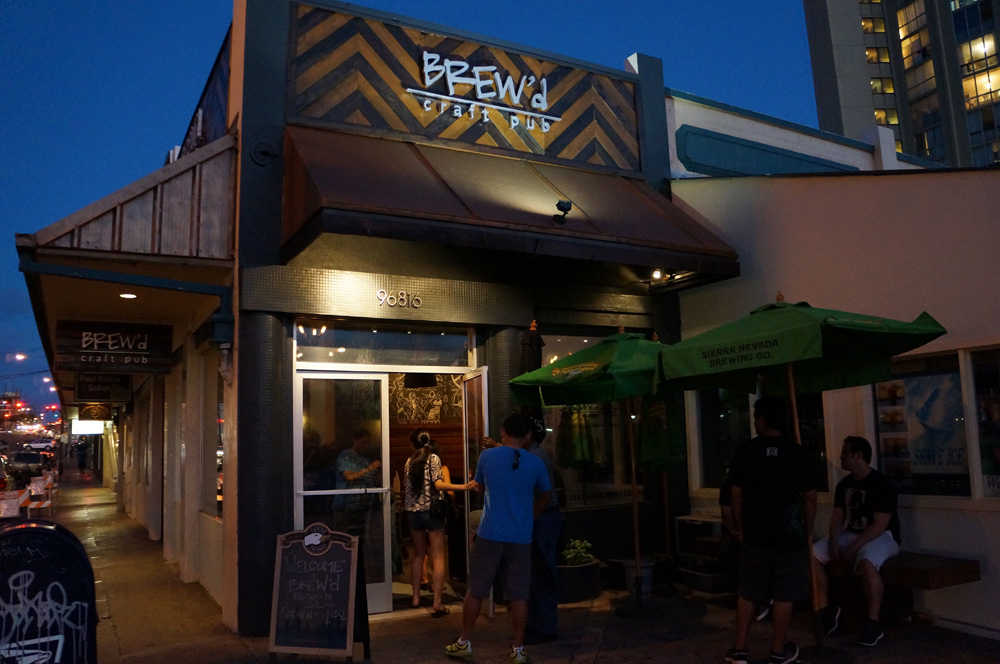 After hearing that Brew'd Craft Pub had recently opened in Kaimuki, we made plans with another friend to give it a try. We had trouble finding parking (Kaimuki parking is an ordeal these days) and after arriving at the small, neighborhood pub — a sister establishment to REAL a Gastropub in Kakaako — there was a waiting list for a table. The wait was short, though, and once ushered in, our mood totally changed as we settled at our table and took a look around the cool interior.
We weren't planning to write about Brew'd immediately, but as we posted shots on social media, it was obvious there's a lot of interest out there, with many people wanting to know whether it's worth a visit. So here's our early take on this newcomer to the gastropub scene:
Brew'd Craft Pub
Picture 1 of 19
Brew'd is located on Waialae Avenue, across the street from Town. Although the pub was supposed to open last fall, the build-up was more complicated than the owners originally thought and it took several extra months to meet the city codes. Finally, the doors opened on April 28, and word quickly spread over social media. Now, around the dinner hour, the place is packed, with people waiting outside. But as the night progressed (at least on the Tuesday evening we went) everyone who arrived got a table right away.
—Photo by Diane Seo
Brew'd Craft Pub
3441 Waialae Ave.
808-732-2337
Hours: 4 p.m.-2 a.m. Monday-Saturday