New eats: Nagomi Japanese Teppan and Lounge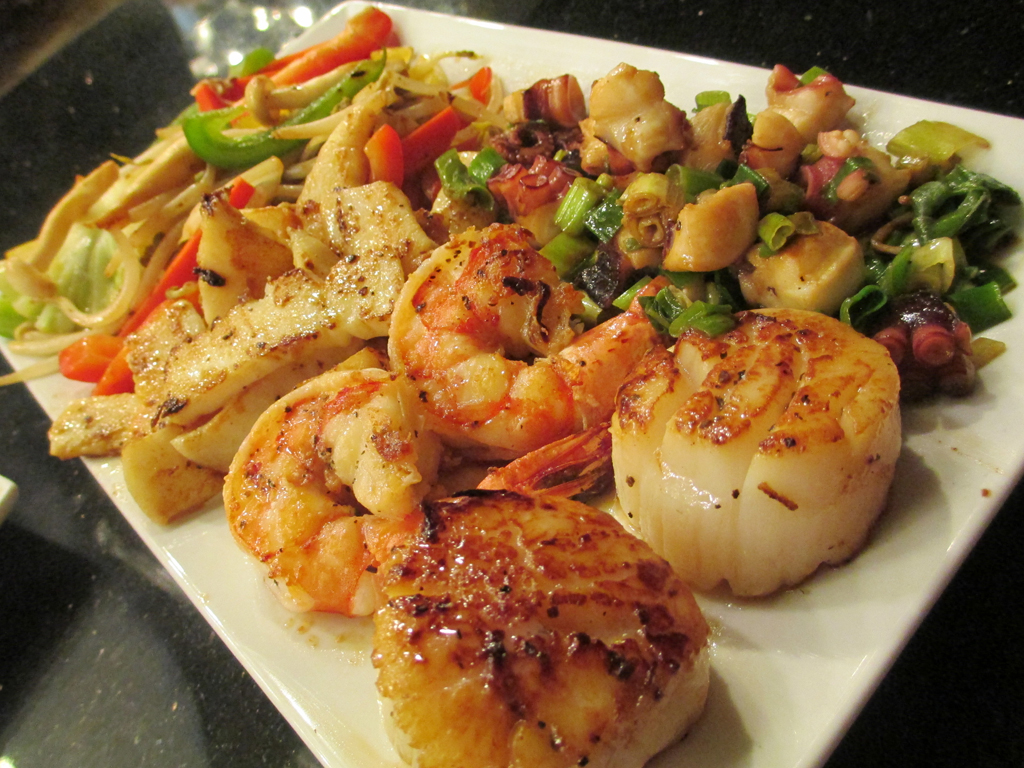 There's a new Japanese restaurant in town, Nagomi Japanese Teppan and Lounge, specializing in Osaka-style teppanyaki and okonomiyaki. I ate my way through their menu, and although portions are on the smaller side, there are some very good dishes hidden throughout the extensive menu. The restaurant is spacious and is good for groups. Service is speedy and friendly and make sure to grab a seat at the teppanyaki counter for an aromatic meal.
A number of dishes need more flavor, and I feel the menu is too large to effectively execute, but there are a good number of solid dishes to choose from. After working out the opening month kinks and possibly upping portion sizes and reworking some flavors, Nagomi has the potential of being a power player in Honolulu's Japanese dining scene.
Nagomi Japanese Teppan and Lounge
Nagomi Japanese Teppan and Lounge
1687 Kapiolani Blvd.
808-312-3534
Lunch : 11 a.m.-2:30 p.m. Monday-Sunday
Dinner: 5:30 p.m. -12 a.m. Monday-Sunday
nagomilounge.com