New eats: La Cucina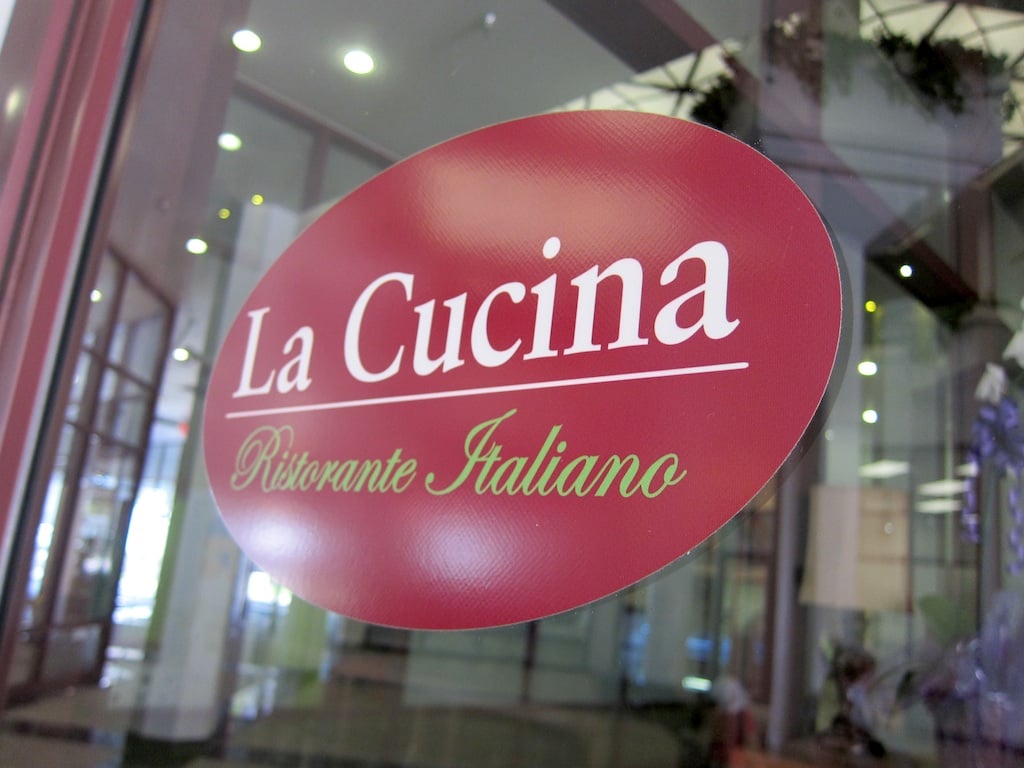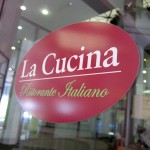 How a straight-up restaurant review morphed into Nonstop's latest open-invite dinner:
April 2012. La Cucina opens in the lobby of Imperial Plaza on Cooke Street, the first solo venture of longtime Mediterraneo chef Don Truong. Pastas made fresh in-house daily. Housemade Italian sausage, uncased and rustic. Black lobster ravioli in saffron sauce. And for this level of cooking, prices that don't break the bank.
May and June. I'm so there. Spaghetti is my favorite food in the whole world, any twirlable variant welcomed if it's not overcooked, drowning in sauces or overpriced, and after disappointments on all three fronts in this town, I am ready to hope. Three visits, five pastas, a gnocchi, an osso bucco and a veal piccata later, I know La Cucina's solid. But tiny! In the kitchen there's only Truong, cooking on five burners.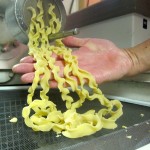 That's when I find out that to cut down on wait times, La Cucina encourages big groups to order their courses family style. Mamma mia! It takes a tenth of a second to realize this is the solution to months of being asked about the next Nonstop dinner. Forget the review! Mangiamo!
June 19. Ten eaters answer my open call, and I know dinner last night, our group backdropped in ochres at a long table like players at a gluttonous last supper, is going to be good. What I don't realize is that like me, everybody is pretty much all about the parade of pasta.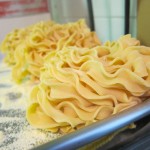 I should also say that by my third visit, having photographed everything in sight and brimming with friendly questions, Truong realized I had more than a casual interest in his restaurant and invited me into the kitchen. I made last night's reservation anonymously, but when we showed up Truong brought out an impromptu appetizer and comped our desserts.
Most pastas cost $15; the black lobster ravioli cost $19. The lamb was $24, and the most expensive thing we ordered, the osso bucco, cost $26. That was how 11 people ended up paying $27 per person including tax and tip, or $34 if you shared the bottle of wine (thanks @russkar for bringing two more bottles). We shared every dish, and took home the last bits of leftovers.
La Cucina
Picture 1 of 20
The scene: Inside the old Imperial Tonkatsu space, newly redesigned in warm earth tones.
The plan: There is no plan. We're ordering off the menu, whatever looks good to anybody, in family-style portions big/small enough so that everybody can try everything, from the first course to the last.
La Cucina
725 Kapiolani Blvd. C112
808-593-2626