New eats: Izakaya Torae Torae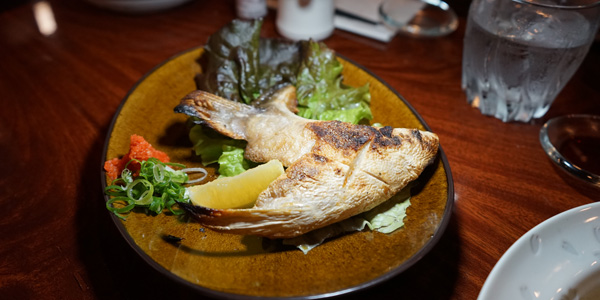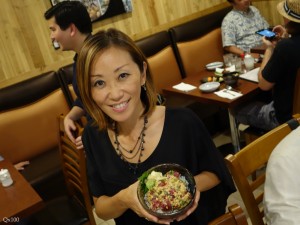 It's taken us a while to get a post up about the new izakaya run by Hide Yoshimoto, the popular sushi chef from Doraku. When we first went, pre-opening, the dishes and the service was still being tweaked, so it wasn't ready for any kind of review. Since then, we've gone so many times that we've had to cut back on the photos that we've taken so we can give you a good overview of the menu.
The menu is about six pages long, full of items from appetizers, sashimi, sushi, grilled items, rice bowls, fried items to desserts, which is another reason we had to keep going back. (That's our story and we're sticking to it.) Seriously, we do like this neighborhood izakaya and the many creative items they offer.
Now that we've done it a few times, here are some handy tips for dining there:
Get a reservation on a weekday if you want to get a seat and have better service.
Order the dashimaki tamago at least a day ahead of time.
Park at Central Pacific Bank (flat rate).
BYOB here, with no corkage.
Here are a few items that Grant Shindo and I have tried on separate occasions.
Izakaya Torae Torae
Picture 1 of 32
There's been a lot of online buzz for Izakaya Torae Torae, which opened recently in McCully. It's crowded on weekends, but most weekdays (so far) are not impossible for reservations. Tip: If you can't find parking immediately out front, you can circle the block and park at Central Pacific Bank for flat $2. —Photo by Melissa Chang
Izakaya Torae Torae
1111 McCully St.
808-949-5959
For more photos, click here.