New eats: Hiking Hawaii Cafe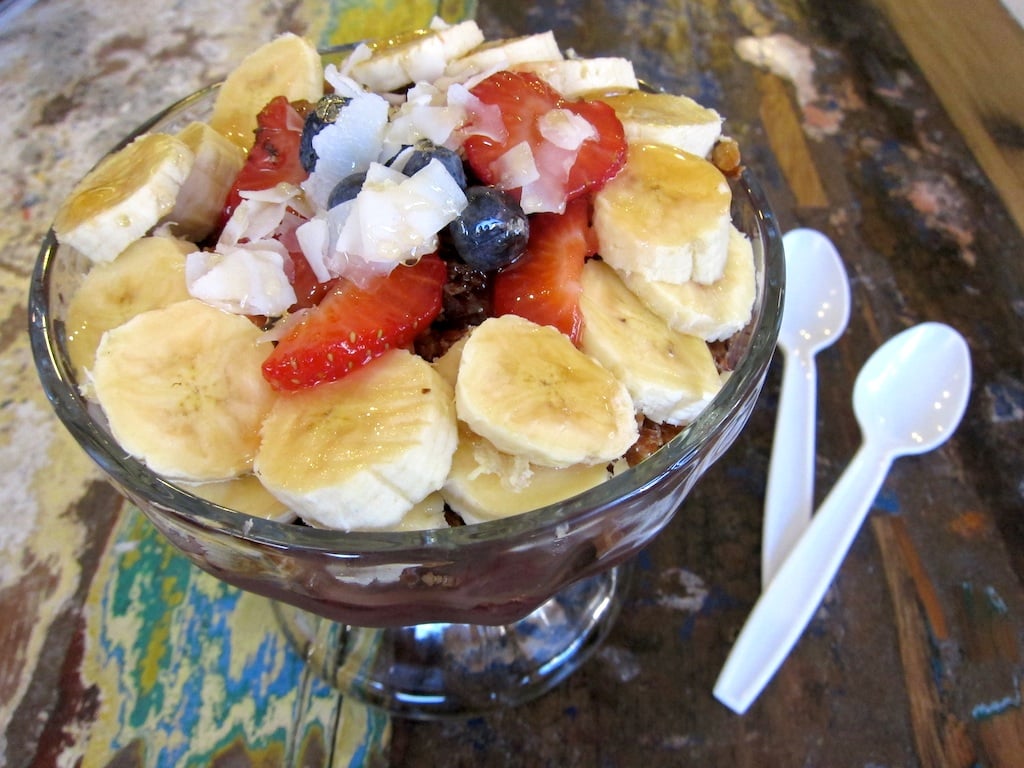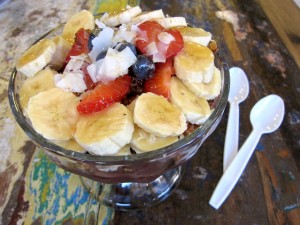 I found a sandwich I liked so much, I've had it three times in three weeks. The only reason I didn't get it the fourth time I went to Hiking Hawaii Cafe was because the remnants of the third were still in my fridge. And I don't even like sandwiches.
Hiking Hawaii? It's unlikely, a tiny Wi-Fi cafe downstairs from Todai Restaurant at the edge of Waikiki, below ground level and hidden from view. Two friends called and told me I had to check it out, or I'd never have found it. Not to mention the small menu of sandwiches, pizzas and smoothies is geared toward easy and grab-and-go, which you'd expect from a cafe attached to a guided hiking tour outfit with a tour desk in the corner and light hiking gear for sale.
But the sandwich! A happy panini of prosciutto, brie and the surprise of fig jam, crisp and ungreasy and balanced in its flavors. And there's a pizza I found, light, with fresh ingredients and an un-obnoxious dusting of cheese, and an acai bowl I still think about, even though the rest of the time I never think about acai bowls because I don't understand them.
So even though the menu is small, and of itself not remarkable, and even though the cafe is oddly named and hard to remember, this place is worth a stop if you're passing by. And major bonus for Waikiki: free parking in the building (with a caveat — click to the last photo).
Hiking Hawaii Cafe
Hiking Hawaii Cafe
1910 Ala Moana Blvd.
855-808-4453
www.hikinghawaii808.com