New: Cookspace in Honolulu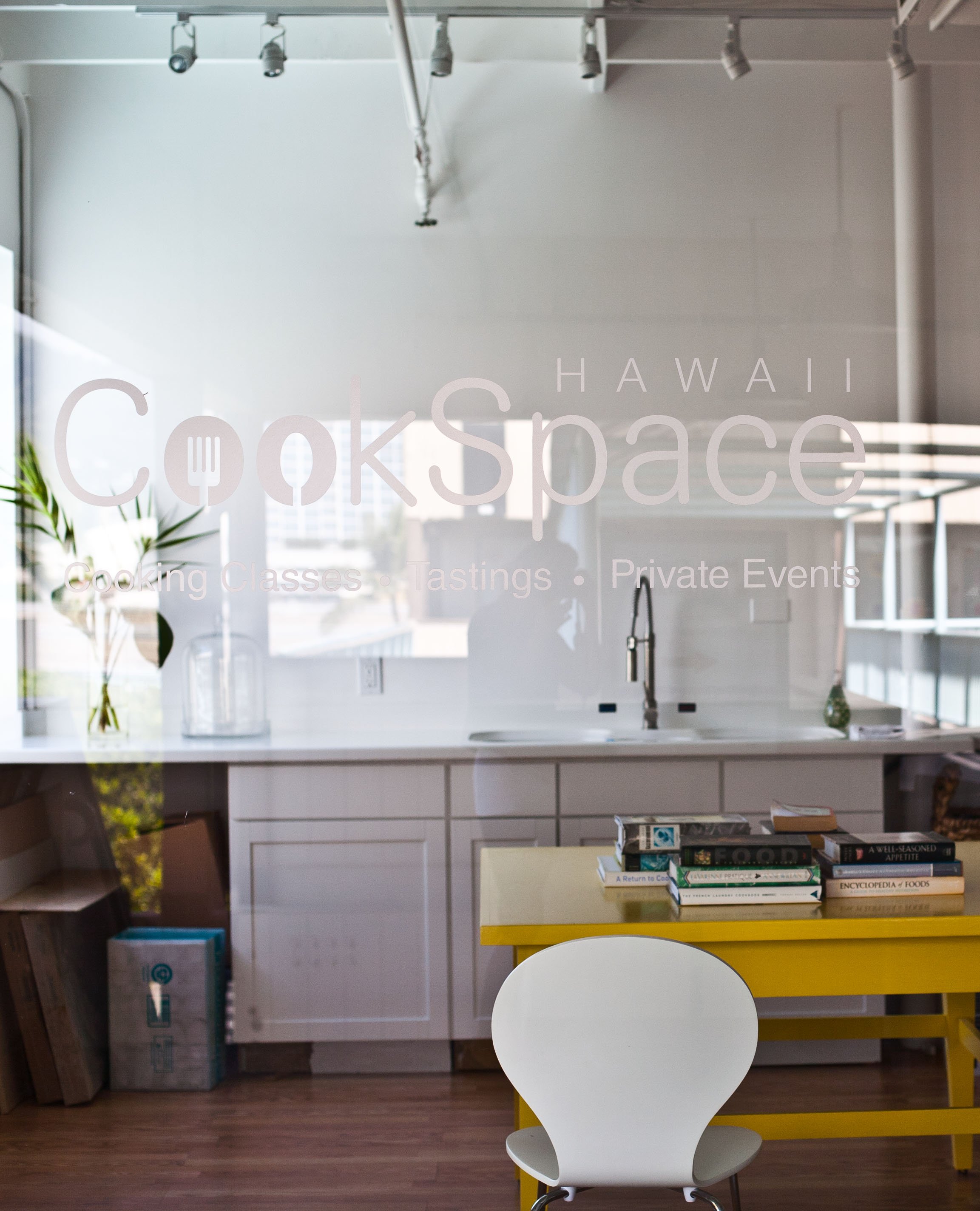 Want to learn to cook vegan? Or perfect a pie crust? Or need a support group for cooking the Momofuku Milk Bar cookbook (damn those five-page recipes!)? There's now a place for you: Cookspace, a kitchen and private event venue that will also offer cooking lessons by local chefs.
Melanie Kosaka, of ShareYourTable.com, and Jason Kim of Good to Grill have teamed up to create this space for people to "gather, learn and connect over food," says Kosaka. Based on her past work, which includes the James Beard-award winning TV series The Kitchen Sessions with Charlie Trotter, Kosaka's life mission seems to be upping people's "food literacy," as she calls it. "People just don't know how to cook anymore." Hence, Cookspace, a gathering space with cooking classes for basic techniques and cook the cookbook nights. Her goal: to make cooking fun and social.
The first class is this Saturday, "Eggscellent Easter Brunch," taught by Lance Kosaka of Cafe Julia (and also Melanie's brother). He'll offer tips on how to prepare Easter brunch with less stress and demonstrate eggs benedict, panna cotta topped with granola (one of my favorite breakfast dishes at Cafe Julia) and a make-ahead breakfast strata (savory bread pudding).
Eggscellent Easter Brunch, $65, March 16, 11 a.m. to 1 p.m. Email cookspacehawaii@gmail.com to reserve your spot.
Cookspace, second floor Ward Warehouse, cookspacehawaii.com