New chef, new pies at Leoda's Pie Shop
Frolic's own Ed Morita is shaking things up at Maui's favorite pie stop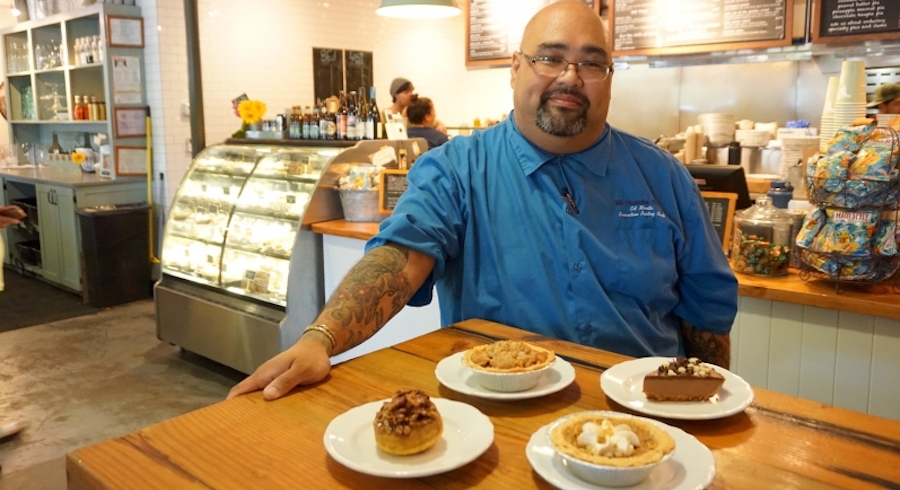 Leoda's Kitchen and Pie Shop in Olowalu, Maui has a cult following. They use local and sustainable ingredients, and keep the family-style menu affordable at the same time. Their droolworthy pies and sandwiches are so delicious, people will stand in line for their fix. I love that you can order anything here and always leave happy.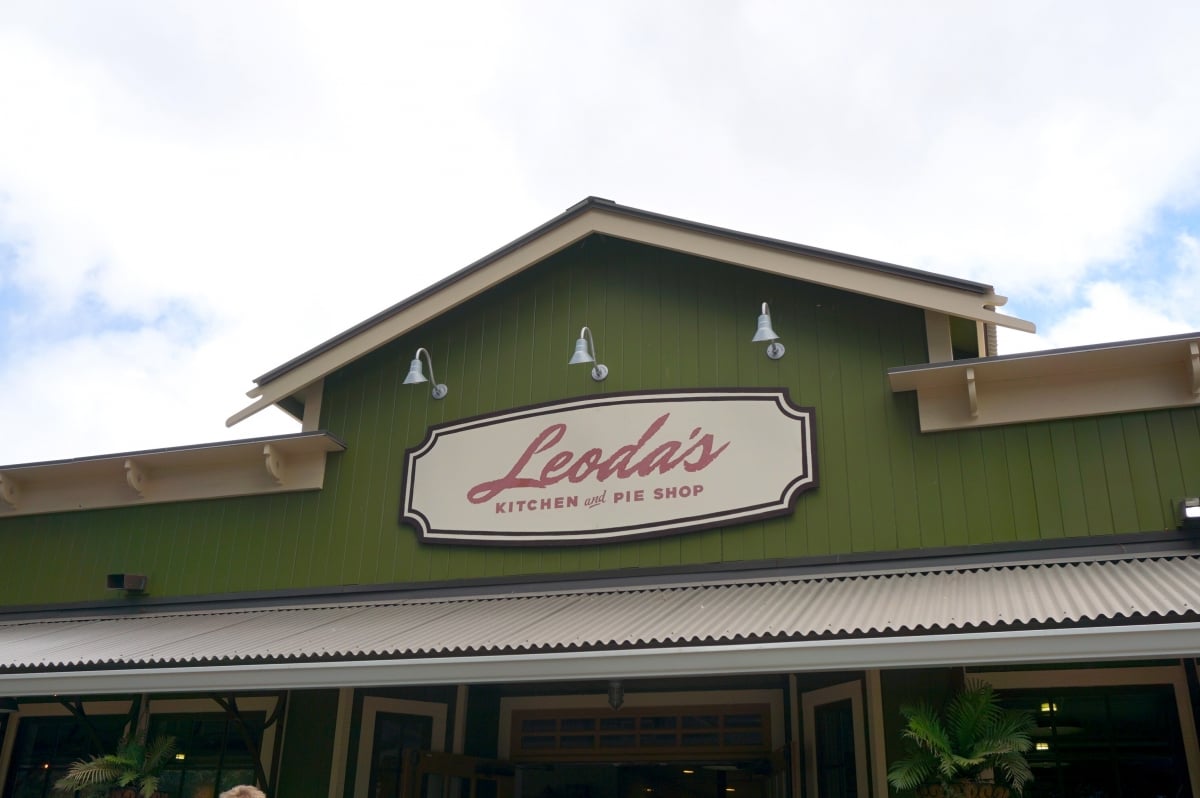 Now, a new chef is shaking things up — just enough.
Longtime Frolic blogger Ed Morita relocated from Honolulu in May to take the role of executive pastry chef for Nã Hoaloha 'Ekolu, the parent company for Leoda's Maui, Star Noodle, Aloha Mixed Plate and Old Lahaina Luau. He is known for using local ingredients and experimenting with unexpected flavor combinations, and auditioned for his gig with a poi-banana pie.
We actually came to Leoda's for the first time together in 2013, as part of a trip for the Hawaii Food & Wine Festival in Kaanapali. I was doing PR and Ed was focused on photography, taking a break from his career as a pastry chef due to an injury. After photographing numerous events and chefs, he realized he missed being in the kitchen himself. He worked his way back into pastry through gigs at popular restaurants like Highway Inn Kakaako, Off The Wall, EAT Honolulu and The Modern Honolulu. Notably, Ed got his most memorable training at The Greenbrier Resort & Spa in West Virginia.
But all those years ago, did he ever think he would move to Maui? "No way," he says with a laugh. "But now, I get to experiment and play with so many ingredients."
In addition to teaming up with 14 bakers and four prep cooks, Ed now has access to the imu at Old Lahaina Luau where he has been smoking butternut squash and purple sweet potato for pies.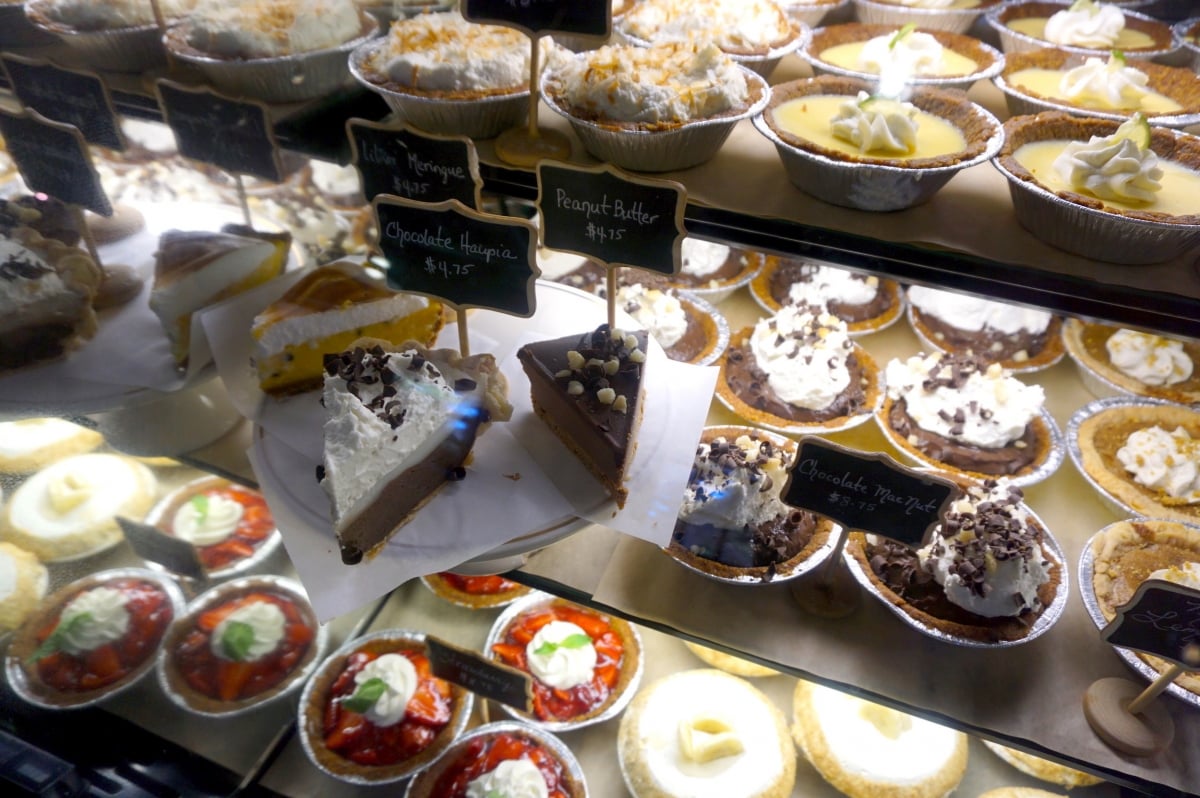 Now, after a couple months of experimenting, Leoda's has unveiled three new favorites.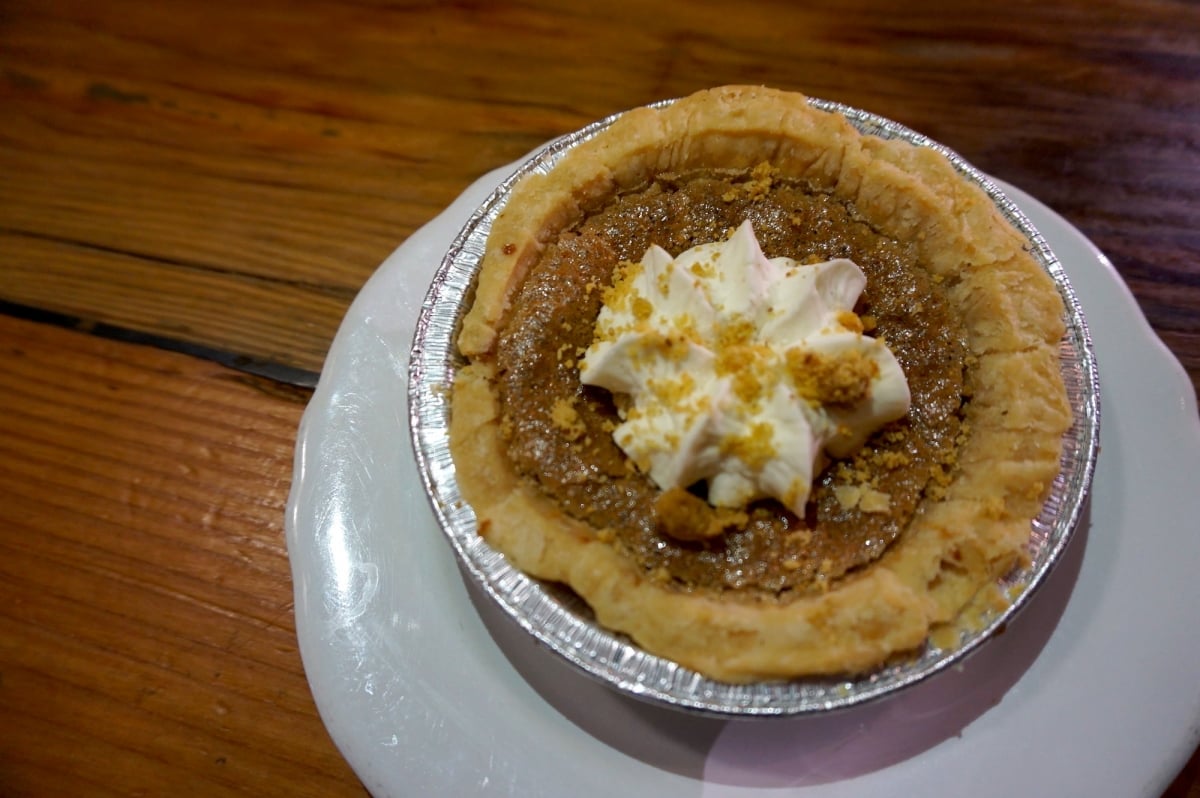 A popular new addition to the pie case, the kiawe bean tart is a twist on a southern lemon chess pie. Leoda's version is slightly sweet and smoky, made with Meyer lemon from Maui and kiawe flour from Waianae Gold.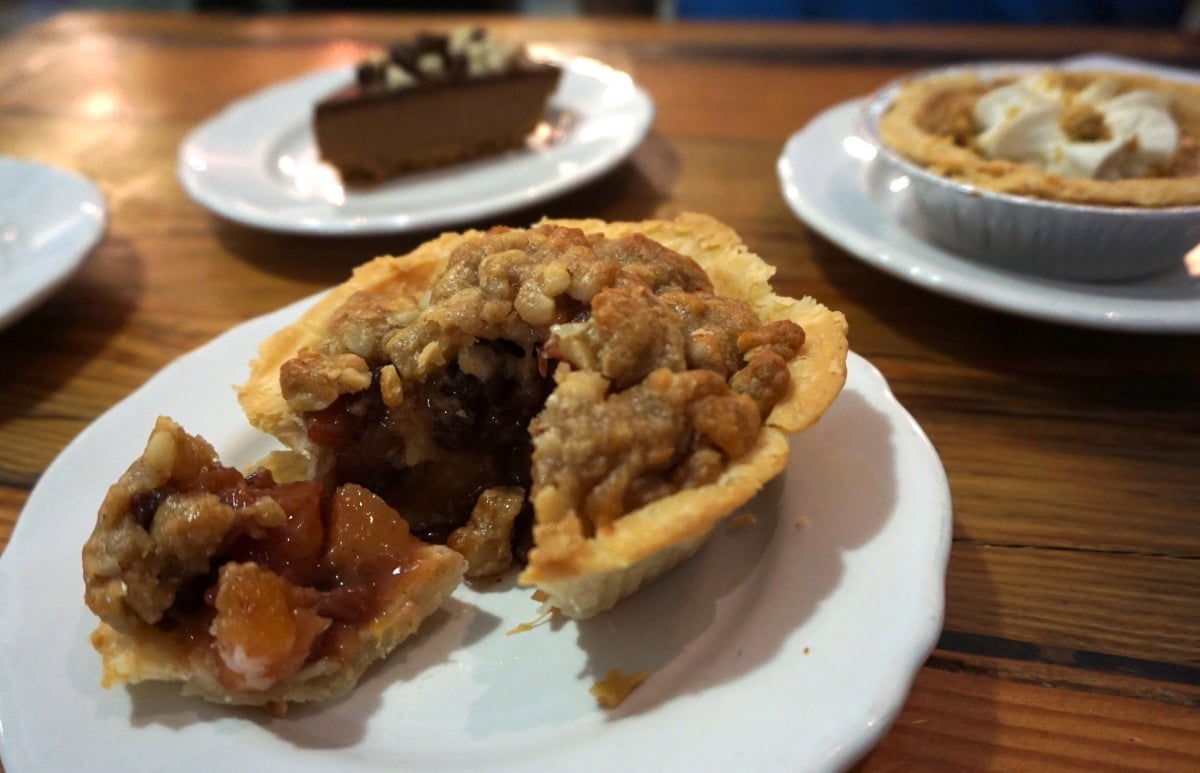 Topped with macadamia nuts, the pineapple and cranberry tart is rich, warm and crumbly. Just seeing the word pineapple, I assumed this was going to be extra sweet and fruity, but surprisingly it wasn't. None of the new pies seem to be overly sweet and sugary.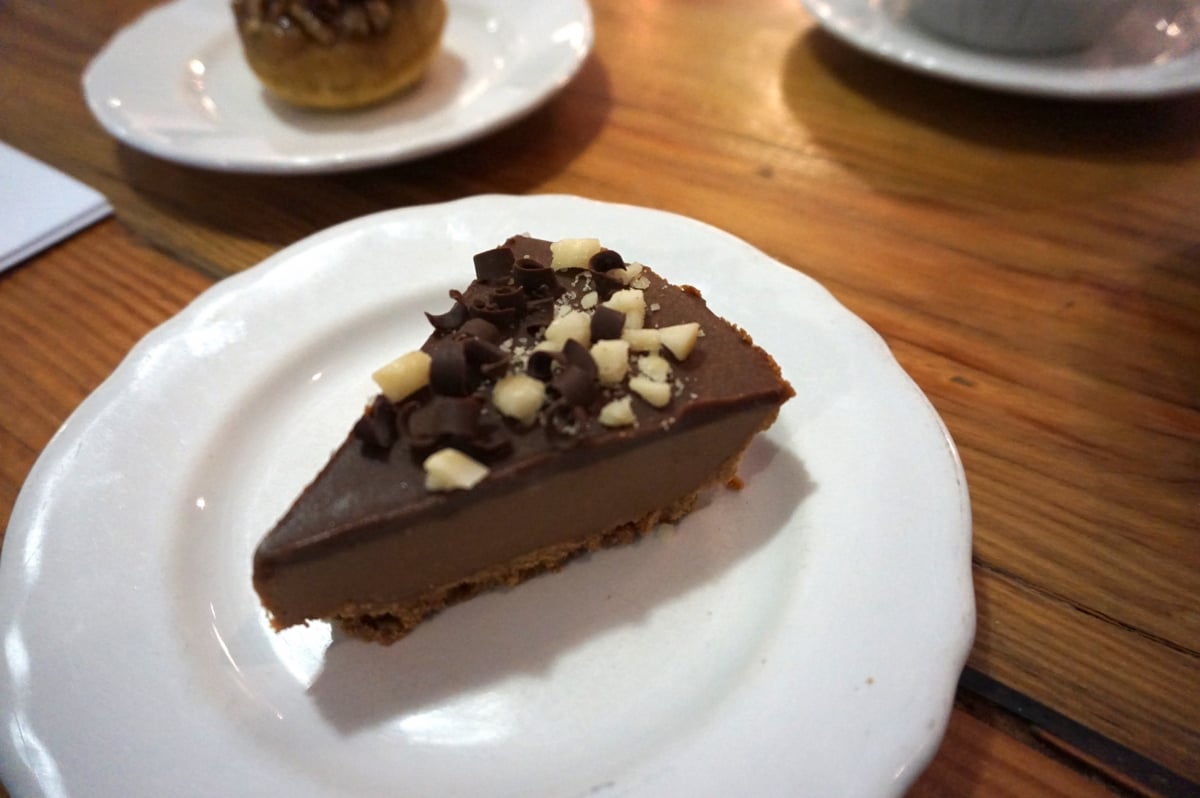 The new peanut butter fudge is made with milk chocolate, topped with chocolate ganache and salted caramel. If you're eating multiple pies, like I tend do since I like to share with friends, eat this one last since it's the richest.
Any pie from the Leoda's case is available in 3-, 5- and 9-inch sizes. You can reserve a whole pie by calling in at least 48 hours in advance. They also sell freshly baked banana bread.
It's clear that ideas are just beginning to flow and Leoda's will continue to introduce new pastry concepts.
What will you see next time you hit Leoda's? Ed is working on sourcing strawberries for scones.
I can't wait to go back and try them.
Leoda's Kitchen and Pie Shop
820 Olowalu Village Rd, Olowalu
Daily 7am-8pm
808-662-3600
Leodas.com