New chef, new menu at Off The Wall
Ward's beer tap room offers new noshes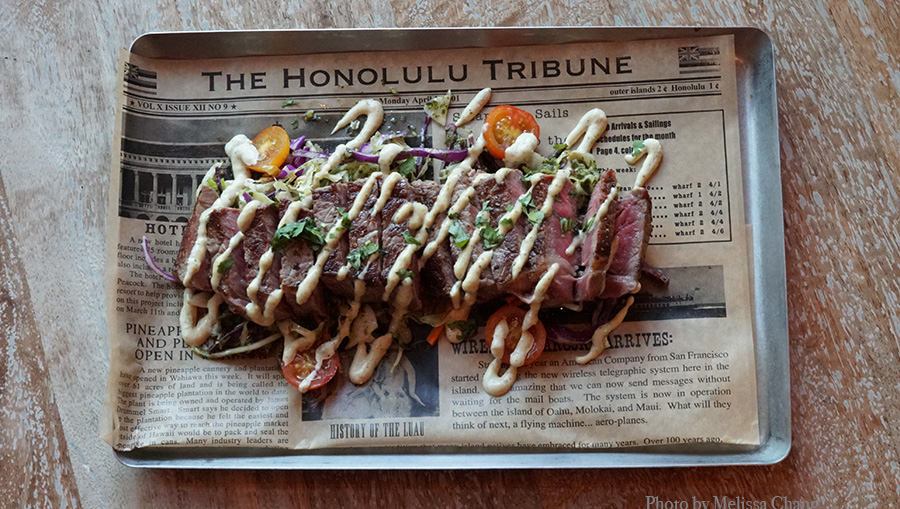 Many people know Off The Wall Craft Beer & Wine for its innovative self-service tap walls, offering more than a dozen rotating beers, three ciders and ales, and selected wines and kombucha. Just in time for restaurants reopening for dine-in, and now with Tier 2 in effect on Oahu, you can go with friends to try the new and expanded food offerings from their new chef, Lane Yasuda.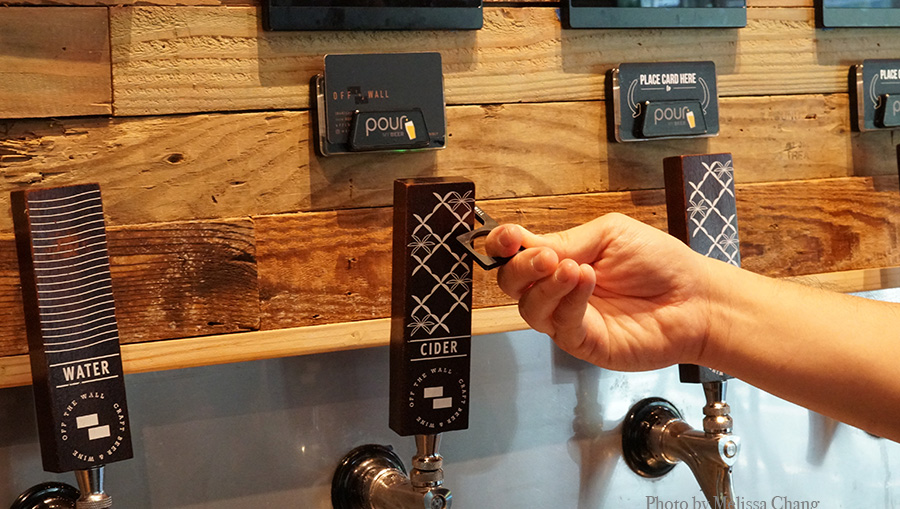 Off The Wall still has its pay-as-you-go system for its drinks, so you can still enjoy the interactive experience. But all patrons now get a plastic pull that looks like a key, which helps you easily pull the taps without actually touching them.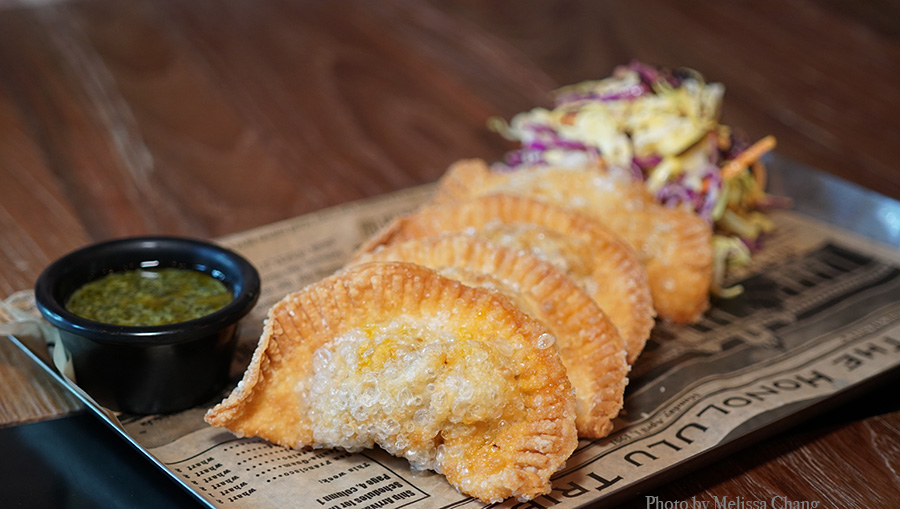 But let's face it, if you want to drink, you've gotta eat. Yasuda, who joined Off The Wall a couple of months ago, transformed the tapas-style bar menu into more of a gastropub experience, drawing on influences from South and Central America, where owners Tommy Kloosterboer and Jota Munoz are from. The restaurant's signature beef empanadas are still the most popular item, but they're now filled with Big Island beef.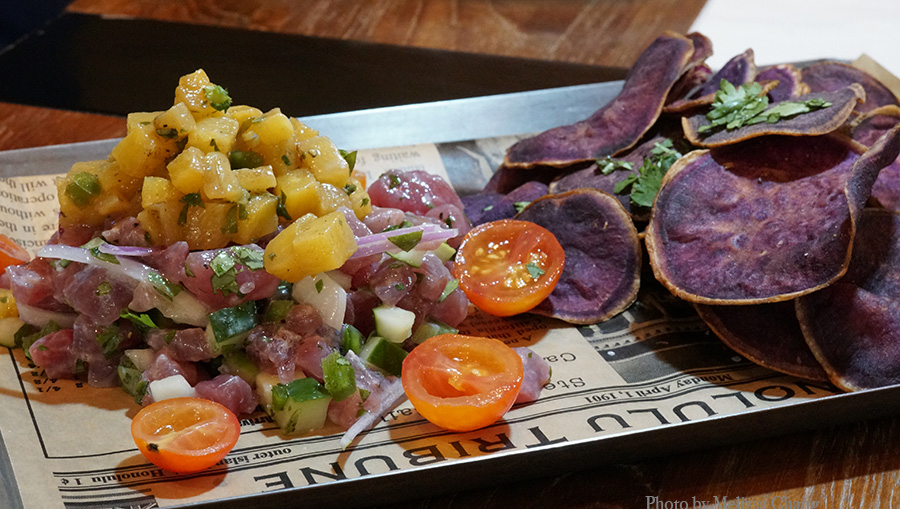 Nothing is more local than poke. Here local ahi gets a twist from South America, where they prepare raw fish as ceviche, with fresh lime juice, jalapeño, cilantro, red onion, cucumber and tomato topped with a roasted pineapple salsa and served with Okinawan sweet potato chips. The ceviche has light, bright, clean flavors, but you'll be most addicted to the chips, which are made fresh in-house.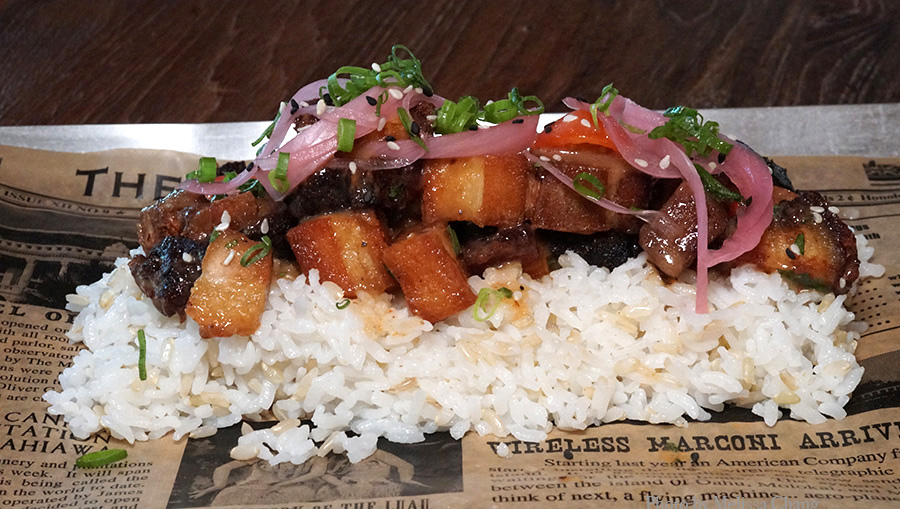 The new smoked guava pork bowl is popular, especially at lunch. It's smoked pork belly tossed with chipotle guava glaze and pickled red onions on a bed of hapa rice, a contemporary twist on a local favorite.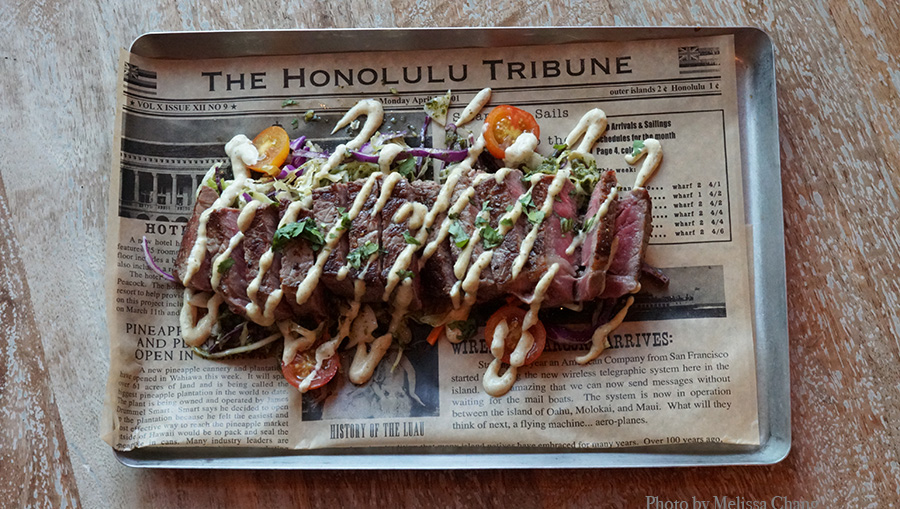 One of the most popular items on the new menu is the New York strip steak — it goes great with beer or wine, and is easy to pick on while you're talking story. Oh yeah, and it's delicious! The meat is cooked just right so it's tender, and the roasted garlic poblano aioli is a tasty, savory sauce. It's not too spicy at all, so anyone can eat it. And the slaw adds texture while helping you feel like you're being healthy.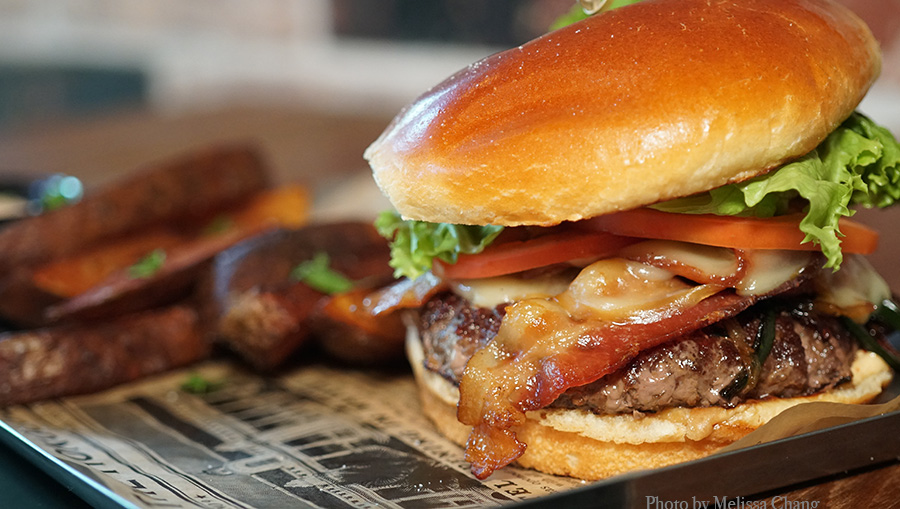 One of my personal favorites is the Off The Wall Burger, which features Kualoa Ranch beef topped with smoked gouda, poblano, red onions, bacon, lettuce, tomato and bravas sauce (a spicy Spanish condiment, like creamy ketchup) all inside a sweet brioche bun. Every bite is moist, savory and cheesy, just so easy to eat. And the papas bravas are basically Spanish thick-cut fries, which are oddly addicting. In Spain, potatoes are cut up and served with that bravas sauce as pupus, or tapas, but this interpretation works well.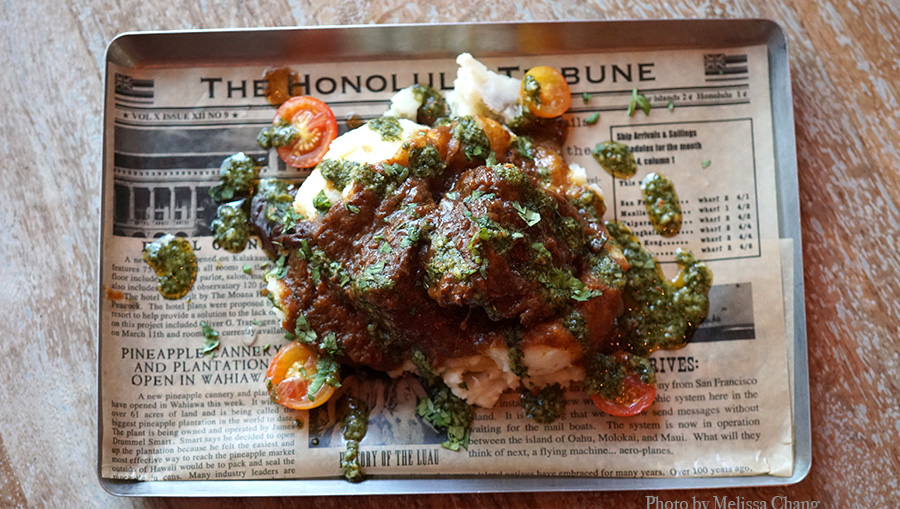 Off The Wall's Patagonian short ribs are also popular, not just because the dish matches so well with the beers, but because the meat is cooked sous vide, which makes it melt-in-your-mouth tender. It's piled atop a bed of roasted garlic mashed potatoes, then drizzled with chimichurri sauce, which — along with the blistered cherry tomatoes — balances out the flavors.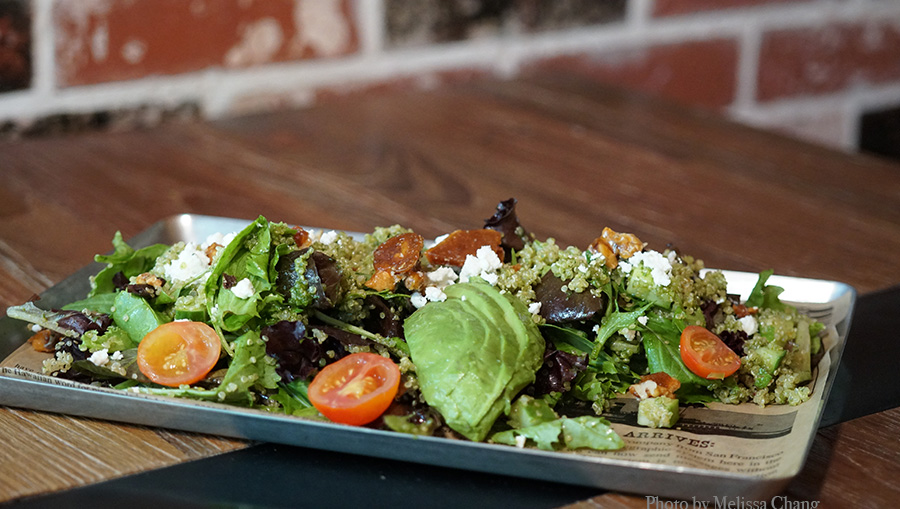 I saved this for last because I know people don't think salads are very sexy. But one of the things I'm addicted to is the new quinoa salad. I love the texture that the quinoa adds to what might otherwise be a basic salad, and the refreshing cilantro lime dressing magically pulls all the flavors together. Then every so often, you get the added surprise of the lightly crunchy candied walnuts. I liked it so much that I took a whole salad home for myself … yes, that's how good it is.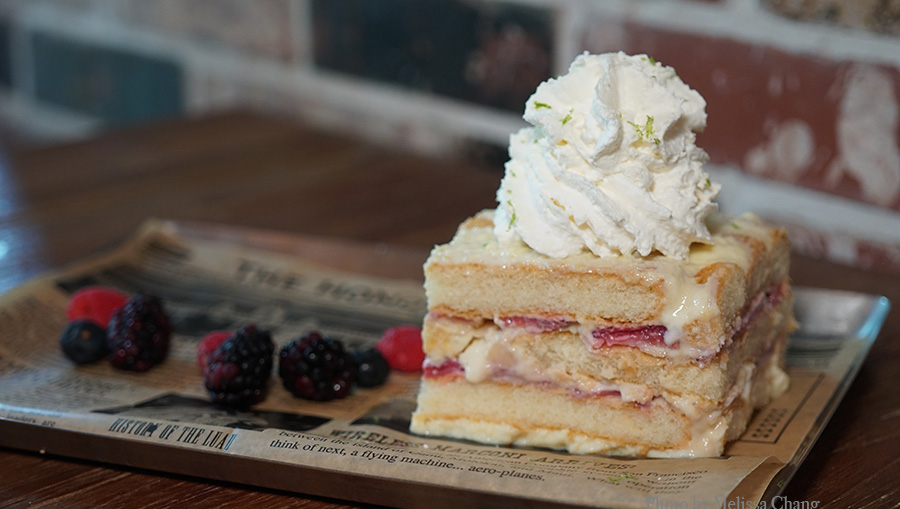 Who needs flan when you can have a pave (pronounced pah-vey) for dessert? This Brazilian-style dessert is like tiramisu's sexier younger sister — layers of lady fingers with vanilla custard and strawberries, topped with whipped cream and sliced almonds. It's very light and refreshing, and just sweet enough to signal your tastebuds that it's the end of the meal.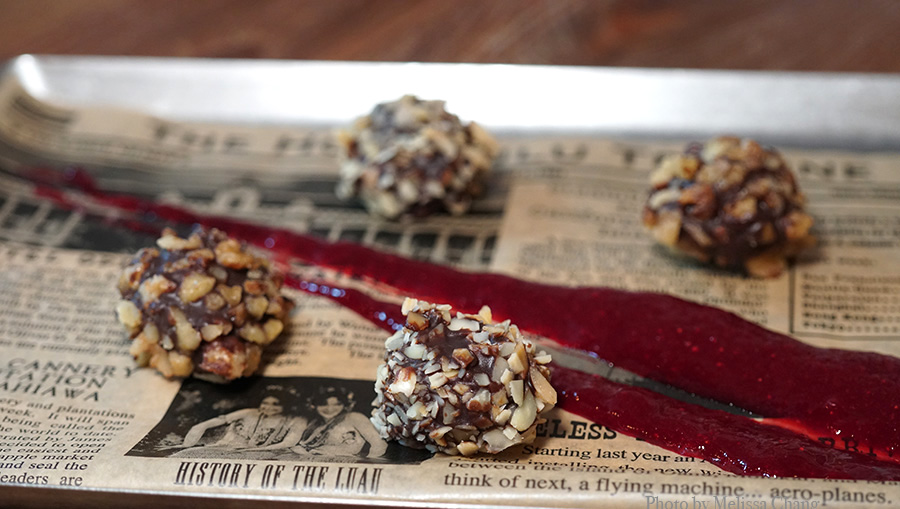 Considered the national truffle of Brazil, brigadeiros are a popular traditional dessert made of cocoa powder, condensed milk and butter, all rolled in chocolate sprinkles. Yasuda rolls his in assorted nuts and serves them with raspberry coulis. These are great for the chocolate lover, for sure. I appreciated these even more because I tried to make them myself many years ago and found them to be too much work for the novice home cook. Leave the work (and the mess) to the pros, and just enjoy them!
Off The Wall is located in Ward Village's South Shore Market, so you can park in the same building as TJ Maxx and Nordstrom Rack. The restaurant is open from 11 a.m. to 10 p.m. daily. Takeout is an option for both food and drinks; indoor and outdoor seating is available.
Off The Wall Craft Beer & Wine
1170 Auahi St.
Kakaako
593-2337
@otwhawaii