New burgers and things at House Without A Key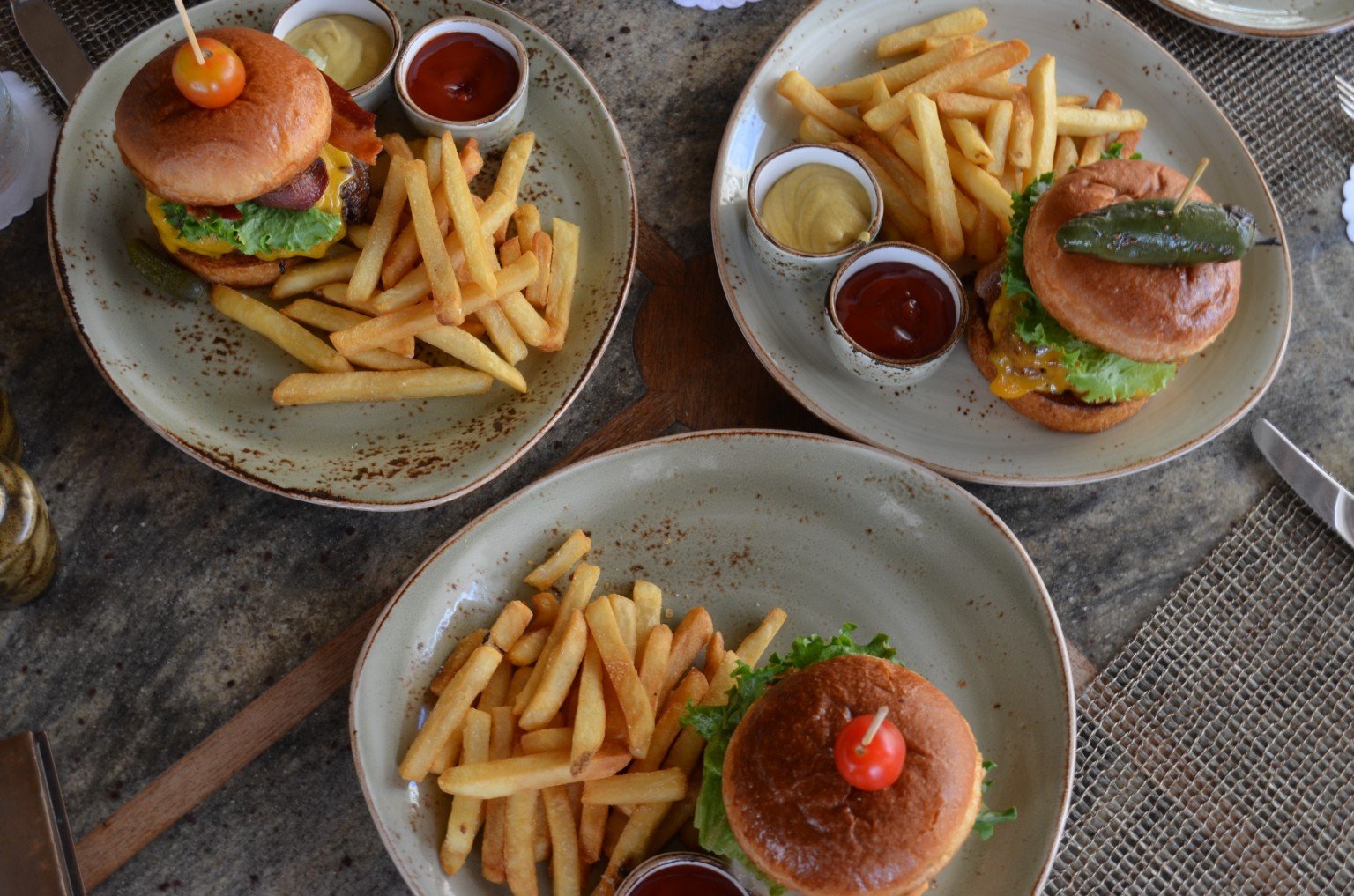 House Without A Key at the Halekulani recently revamped their lunch menu for summer, bringing in five new burgers. Other new items include a twist on a classic caprese and an excellently crafted Hawaiian chocolate mousse made from Waialua chocolate.
Signature items such as Joy's Special, a sandwich with generous amounts of king crab and bacon, and the ever-popular coconut cake aren't going anywhere; they're stalwarts on the menu. As a former chef of Beachhouse at the Moana, I have to tip my hat to chef de cuisine Chris Chenin. Honestly, these are classics that many hotel guests and locals want, but with a twist, and everything is so well done. Sure the burger is $22, but it's perfectly cooked, everything is housemade, service is impeccable and you're in Waikiki. I highly recommend going.
An elegantly simple salad highlighting the ingredients in the best way. Fluffy quinoa tossed with fresh local vegetables, cucumbers for crunch, spots of raisins, spicy arugula and a few generous lashings of grassy olive oil to keep things easy.
A whimsical "kit" of housemade pita, soft and tender, and a non-traditional hummus made with chickpeas and sesame seeds. The sesame seeds lend nice toasted flavors to the puree.
Beautifully ripe tomato, peeled and generously seasoned with salt, cracked pepper and extra virgin olive oil. Classically paired with buffalo mozzarella and a quenelle of herb pesto.
I'm often leery of turkey burgers because they can be dry, crumbly and just plain awful. Not here. These housemade patties are moist and tender. The sweet onion and spicy peppers play well together on a perfectly griddled brioche bun.
Probably the standout of the day. Made daily, these lentil/grain "burger" patties are incredibly flavorful and a perfect combination of textures and flavors. The burger is slightly spicy, fried crisp and the avocado adds a nice contrast of texture to the sandwich.
A perfectly executed classic. Nothing out of the norm here but every ingredient sings. Ripe tomato, crisp lettuce, bacon so crispy it practically shatters upon contact, and a generous helping of thick french fries. This alone is worth a visit.
Locally sourced semi-sweet chocolate, whipped into a perfect mousse. Creamy, airy, with the slightest bitter notes. The mousse is rich but not overbearing, sweet but not cloying. Crunchy chocolate pearls scattered along the top are a nice contrast in texture.
Everything from start to finish was perfectly executed. While nothing was boundary-pushing, it was nice to experience classic flavors and ingredients done so well. Add on top of that the memorable service and incredible views, and this certainly stacks up as one of the better lunches I've had in a long while. Oh, and lunch is served until 5 p.m., so just in time for one of their renowned mai tais.
House Without A Key
Halekulani Hotel
2199 Kalia Rd, Honolulu, HI 96815
(808) 923-2311