New breakfast items at Arancino di Mare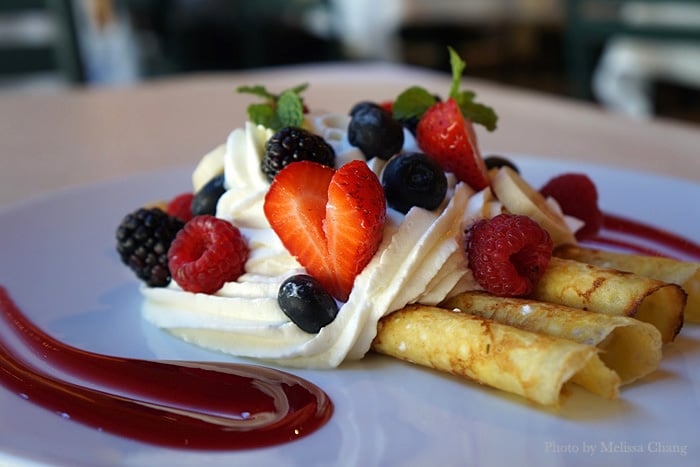 It's kind of rare to find breakfast in Waikiki that's affordable, filling and more than just eggs and bacon on a paper plate. I was surprised when I previewed the new morning menu at Arancino Di Mare in the Marriott Waikiki to find that they offer nicely plated, hot meals for about $12 — and the menu was developed by chef Daisuke Hamamoto, so it's all good.
When they first started offering breakfast, it was just crepes, but they tweaked the presentation to include some breakfast potatoes and roasted onions. Their theme is still Italian, but they offer items that appeal to Asian visitors and people looking for something a little different. And for those on the go, there are smaller items, like the açai cup, which is just $5.
The new breakfast menu starts today and is served daily from 7 to 11 a.m. Here's a look at what we tried; some of the items may look different since they were still previewing them.
Arancino di Mare
Waikiki Beach Marriott Resort (ground level)
2552 Kalakaua Ave.
808-931-6273