NDWHI: Hip-Hop Culture Day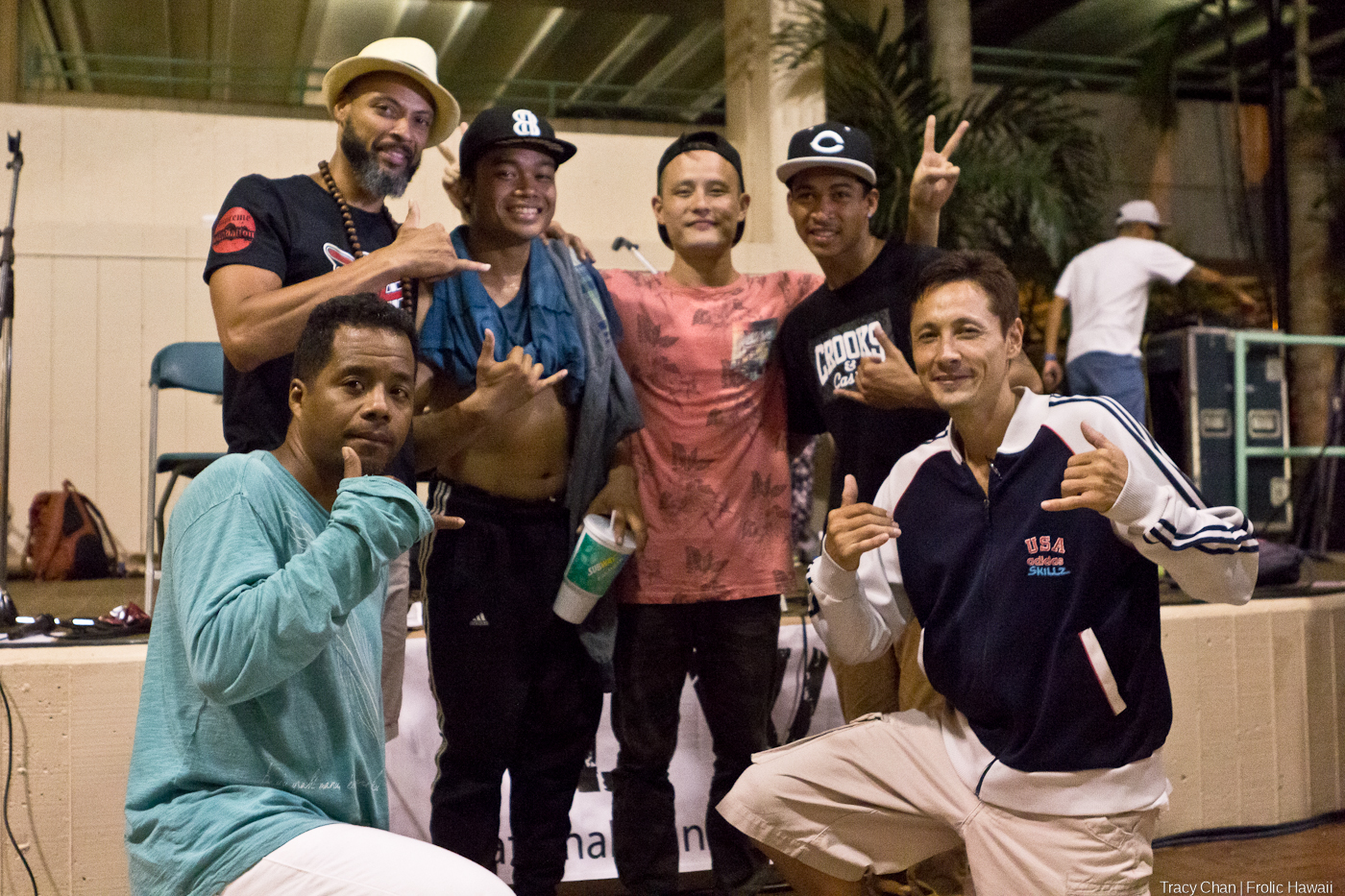 Hip-Hop Culture Day at Ward Warehouse Amphitheatre was the final big event for National Dance Week, which winds up tomorrow. Starting with a day of workshops, from beatboxing to cypher etiquette (aka how to conduct yourself in a b-boy circle), the big event was a cypher (dance circle) and one-on-one b-boy competition with the winner representing Hawaii at the huge international B-Boy in Shanghai World Finals next year.
The competition was intense, broken up by free cyphers – Even the judges showed off their moves.
Congratulations to B-boy Joshskittle, two-time Hawaii champion, who's traveling to Shanghai again, and to Cypher King and Queen Kelroc and Risa for having a great attitude and being inspirations on the dance floor!
Here's a video of the final battle: