NDWHI: Children's Cancer Foundation Fundraiser Showcase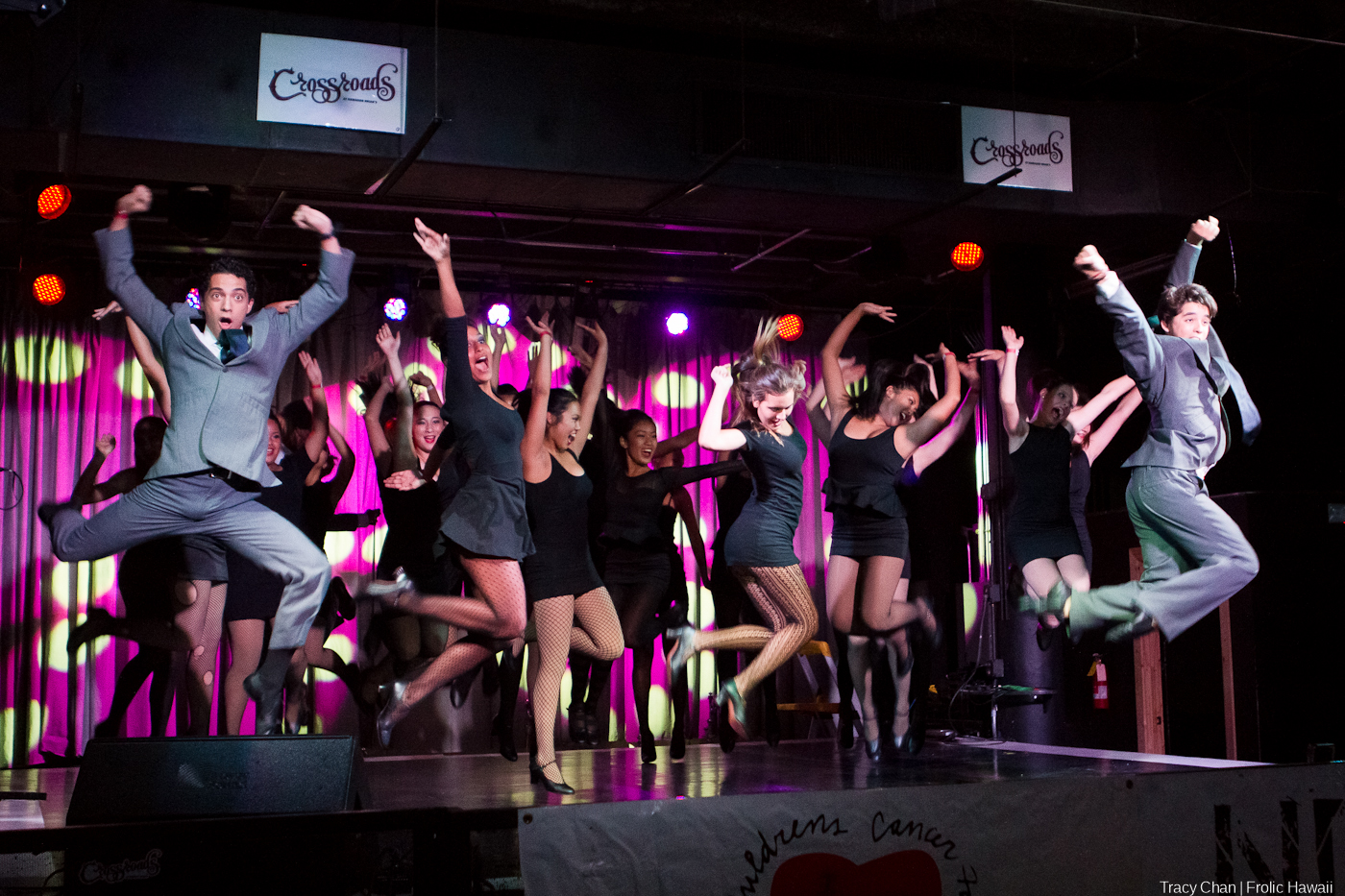 National Dance Week Hawaii held a huge international dance showcase with amazing local and visiting dancers to benefit the Hawaii Children's Cancer Foundation, on Friday evening at The Crossroads at Hawaiian Brian's.
More than 10 groups demonstrated colorful dances from around the world, kicking off the show with African drumming and a traditional African dance, and continuing with an Egyptian belly dance, Chinese silk dance, modern urban styles and more. Groups: Dancers Unlimited (Hawaii & New York companies), Sewa Fare, Middle Eastern Dancers Association (MEDA), Studio 808, The Playground / Blank Canvas Crew, Divino Ritmo, Beat Rock Krew, Linda Melodia Dance Company, Castle High School, Hawaii Dance Expression Facility (HIDef), Stylez Connection, Phoenix Dance Chamber, and Jason Tom the Human Beatbox.
Frolic is proud to be a media sponsor for National Dance Week Hawaii. For more information on NDWHI, which runs through Oct. 6, visit the website at http://ndw-hawaii.com.
NDWHI: Children's Cancer Foundation Fundraiser Showcase