Natto to da Max all-natto feast coming up 4/17
Featuring fantastical, never-before-seen natto creations by Ethel's Grill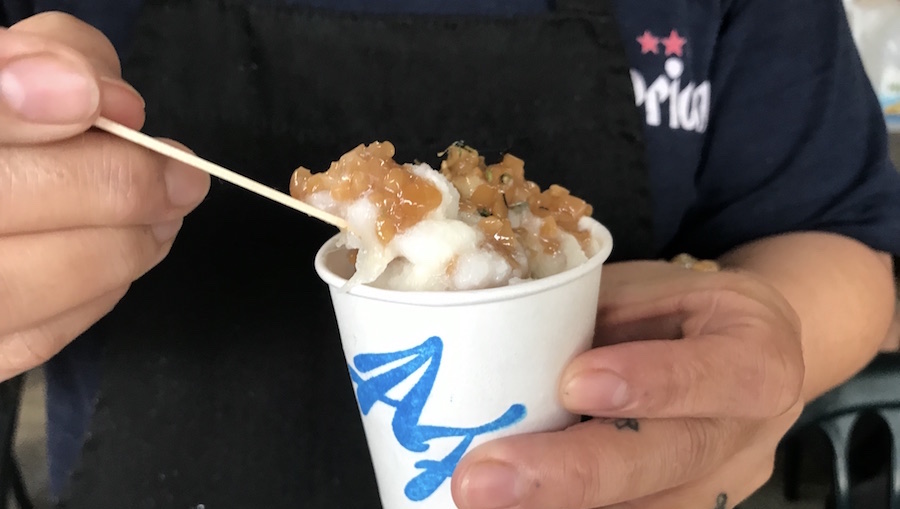 Note: This dinner is now sold out.
Even with natto, Japan's famously slimy, stinky fermented bean, some things must be seen to be believed. Like bone-in beef burgundy simmered in a red wine-natto sauce. Or a play on crab rangoon, the crispy fried rolls filled with three cheeses, crabmeat, garlic and natto. Or avocado toast smeared with natto butter and citrusy, peppery yuzukosho. Or this dessert of locally made condensed milk-and-lemon sherbet topped with unctuous honey natto, with corn flakes underneath for good crunch.
For six years now, Honolulu's natto lovers have banded together to celebrate the funky bean at annual natto dinners. We've feasted at Tokkuri-Tei, Pig & the Lady, Torae Torae, Koko Head Cafe and more. But natto glories like these here could only spring from the minds of Robert and Minaka Urquidi, chefs at Kalihi's iconic Ethel's Grill. Four years ago the husband-wife team — he formerly of Pineapple Room, she a pastry chef at Roy's in a past life — created a diner-style natto dinner whose oozy, buttery natto grilled cheese sandwich people are still talking about.
Now the two are concocting an all-new, one-of-a-kind feast of four courses plus two desserts inspired by Hawaii, the Mainland, France, Japan and possibly Myanmar:
1st course:– Crispy Fried Natto Crab Rangoon with three cheeses and Ethel's garlic shoyu-mustard
2nd course: Natto Ahi Poke on Manoa Lettuce with Ethel's parsley-dijon dressing and dehydrated natto-furikake crunches
3rd course: Avocado Toast smeared with Natto Butter, takuan and yuzukosho on Breadshop bread
4th course: Natto Bone-in Beef Burgundy with watercress onion-butter soubise and toasted baguettes
1st dessert: Asato Family Lemon & Condensed Milk Sherbet with honey natto and corn flakes
2nd dessert: Shoyu & Muscovado Brown Sugar Shiratama Mochi with orange shortbread crumbles
The dinner is open to all, and as always, there's only one rule: YOU MUST LOVE NATTO. There will be no menu substitutions!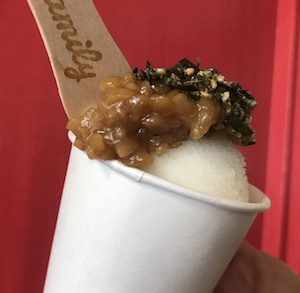 Natto to da Max All-Natto Feast
Tuesday, April 17
6 p.m.
The Pig & The Lady upstairs
2nd floor, 83 N. Hotel St.
$60 includes tax and tip but not drinks
Tickets available online
Parking is available at municipal garages on Smith Street (behind Pig & the Lady) and Maunakea Street (kitty-corner from the restaurant) or on the street.
Pig & the Lady will have a full no-host bar, but if you want to BYOSake, they're offering a discounted corkage fee of $15 per bottle per four guests.
If you miss this dinner, no worries: An even bigger natto fest celebrating Japan's official midsummer Natto Day happens in July. No details yet on that one, we're still cooking it up.
See you at Tuesday's slimefest!