My week of durian love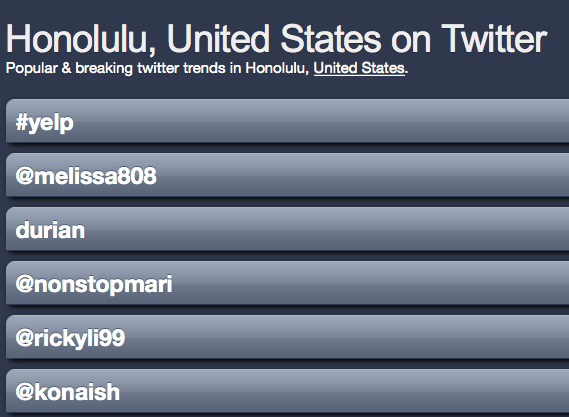 I love you, durian.
I love your fleshy pods of pale yellow goodness. I love you in the hottest kitchens of Vietnam, I love you in a car with the windows rolled up, I love you in windswept fields and on public street corners in front of strangers squealing their disgust.
I love you even more because you're gone. Your season is finished, winter long warmed over. You pierced my cheek, cruel jokester with giant thorns. I shook you for the muted thuds of your ripe custard pods; you rewarded me with my own blood. I love you because your penetrating aroma made grown men retch.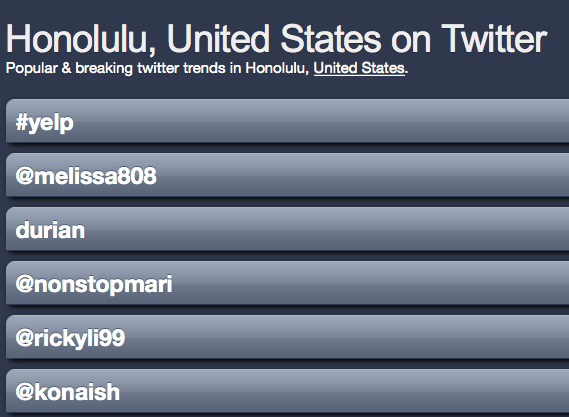 And I am not alone. When word spread on Twitter last Sunday about the last durians of the season, two things happened: 1) Durian trended in Honolulu, and 2) One by one, people familiar and new emerged from the Twitterverse to ask for a taste.
I now had a mission: I would be the ambassador of durian love. I would dispel the aura of fear and revulsion surrounding this majestic fruit by bringing it straight to the mouths of the curious. It might be but a small step for durian, but at least the king of fruits would no longer be as maligned.
Four times last week, I offered tastings of my precious last durian at pre-arranged spots around town. Here's how it went: the blow-by-blow of my week of durian love.
Saturday. Lisa Asagi, manager of the KCC Farmers' Market, delivers startling news: Two weeks after declaring an end to its durian season, Wailea Ag has discovered a few last fruits on the Hamakua Coast and is holding two for me. I immediately buy one and put the other up on Twitter. Four people agree to buy shares of the second fruit: @Melissa808, @harrycovair, @konaish and @Shogunai_Tacos.
Sunday. 4 p.m. Four of us gather at Kakaako Waterfront Park for the opening ceremony (Shogunai_Tacos is on the North Shore and will get his share later). Melissa808 brings Tupperware. Konaish brings Ziplocs. Harrycovair brings Tupperware, hospital-grade bags, cleavers, gloves and smelling salts. Harrycovair is the one you want in the event of natural disaster.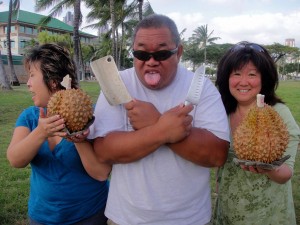 Amid gusty tradewinds and iPhone Twitter chatter about smelling our durian all the way in Ewa and clear over on the Windward side, Konaish takes her first bite. She likes it — I have my first durian convert!
Later, she tweets her impressions: "Warm, it had a kind of oniony bite with a little sweetness at the end, but chilled, it was sweet."
Other Twitter chatter the night durian trended:
@rickyli99: "Like decomposing flesh with rotting eggs."
@KiyoshiPDX: "A public restroom in a park."
@Melissa808 (who likes durian): "Fermented gym socks."
Nathan Y. on Facebook: "Like overripe jackfruit with a little methane thrown in."
I heart Konaish. She's asking where she can find more durian. She tracks down one last fruit on one last tree in Kona, only to find out there's a bidding war on and the price is already up to $50 (we paid $18 and $20 for ours; my biggest cost $34). She freezes a piece and uses it to try to convert @Keith_Sato (result not included here). Konaish is the new durian princess. I am queen, of course.
Monday. Day one of my new durian mission. The fabulously seesawing opinions on Twitter have drawn out the curious, and I've lined up three tastings. First: @jadedmuses, who shows up while I'm reviewing Le Crepe Cafe outdoors on Fort Street Mall. Her face lights up the instant she takes her first taste. I have a second convert! I'm batting two for two!
@jadedmuses' tweets: "Soooo creamy! Nice and creamy and yum! Like bananas with an aftertaste."
Later that day: "Just burped out a mixture of durian, pesto and chocolate. It was interesting."
Jadedmuses then sets out on her own durian adventure and tries a durian smoothie. Reports the after-burps are striking in a closed elevator. Jadedmuses is my second durian princess.
Now I'm racing to @Shogunai_Tacos, parked at Halekauwila and Punchbowl, to deliver his 25 percent share of the Kakaako durian. @RickNakama is there, waiting for his taste. "Tasty," he says, "like roasted garlic." I can't tell if that's good or bad. It's only after Shogunai_Tacos, who loves durian enough to suck on the pit ("Ooh!" bystanders wail. "He put the whole seed in his mouth!"), and Chef Kamal give it a huge thumbs up, that RickNakama sticks up his thumb, too.
So far I'm batting a thousand.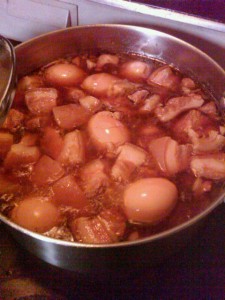 Tuesday. 1 p.m., outdoors on the KCC campus. @808marv, @LinhChic and @hikino have arrayed an impromptu potluck on a picnic table to celebrate their joint durian initiation. 808marv shares his Moroccan fries from Shogunai Tacos. Hikino hands out banana lumpia from Flipt Out Eats and tri-berry pies from Camille's on Wheels. LinhChic brings a whole tub of pork belly simmered in coconut juice, a favorite homestyle Vietnamese dish I haven't tasted in three years, that her mom made just for me last night.
Which is why I heart all of them. Even though one after another, they turn their thumbs down at my majestic fruit. I'm so bummed.
Thursday. A final tasting request gives me new hope. @WaialuaDaKine is meeting me @Shogunai_Tacos, whose Chef Kamal has enticed me back with his purported discovery that a drizzle of orange blossom water takes durian to a whole new level.
I'm intrigued — especially since durian is already on a level all by itself. But Kamal is right: The orange blossom water magically deodorizes the flesh (I repeat: DEODORIZES THE FLESH) and perfumes it with a taste that reminds me of pikake. It elevates durian from earthy and ripe to mild and genteel (as well as gets rid of dark circles under the eyes, according to Kamal).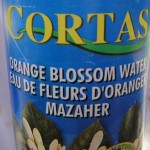 Under a nearby tree I find @streetgrindz, taping a TV interview about food trucks. She and her husband agree to a raw, unperfumed tasting. StreetGrindz doesn't like or dislike my durian. @808geek will later post his impressions on my first durian blog, using especially descriptive prose: "Mari started to unzip the cooler tote she was carrying the fruit in. The aroma passed by my nose like I was a bystander at a horse race, strong odors but filled with excitement.
"Once the prickly hard shelled fruit was in my hand and I had the chance to really get my nose into it, Mari was intrigued to hear that I was describing it as sweet and having hints of citrus. Now was the time to take a bite… 'Stop, wait, I want to get a picture of this for my blog,' Mari said. When I put a spoonful of the cream cheese textured fruit in my mouth I immediately tasted the sweet I had smelled just a minute before and that was followed by savory flavor that was complex but did not contain any citrus components.
"My mouth was filled with power flavors that covered my tongue like one of those rubberized cell phone covers. I could still taste a hint of Durian 15 minutes later, just before taking a bite of Shogunai's Mardi Gras taco. I would say it is an acquired taste for the culinary adventurous. I would love to try it again paired with black Sumatran coffee on a lightly salted cracker."
So would I.
And WaialuaDaKine? He becomes the first guy I know to fall in love with durian at first bite. And to continue eating it as we talk. Finally, he pops the smooth pit into his mouth and sucks off the last smidgen of fruit. WaialuaDaKine is a bona fide durian prince.
At this point I begin to panic. Down to my last half-pod, I call Frankie's Nursery in Waimanalo to ask about growing my own tree. Possible, I'm told, in an area with good drainage and no wind. I can plant my grafted sapling and wait 10 years for it to fruit.
Hmmm. A little Googling tells me I should wear a hard hat while harvesting my durian, because the falling 3- to 7-pound fruit can gash open my head. On the plus side, the wide spikes and copious bleeding inhibit infection. My ambassadorship of durian love has its limits. It will stay in the realm of retail purchases.
At least my week of durian love ends on a high note. Six new converts out of 10 tasters gives me a final batting average of .600. Which, if you know baseball and durian, is a fine and worthy testament.