My summer in baby jail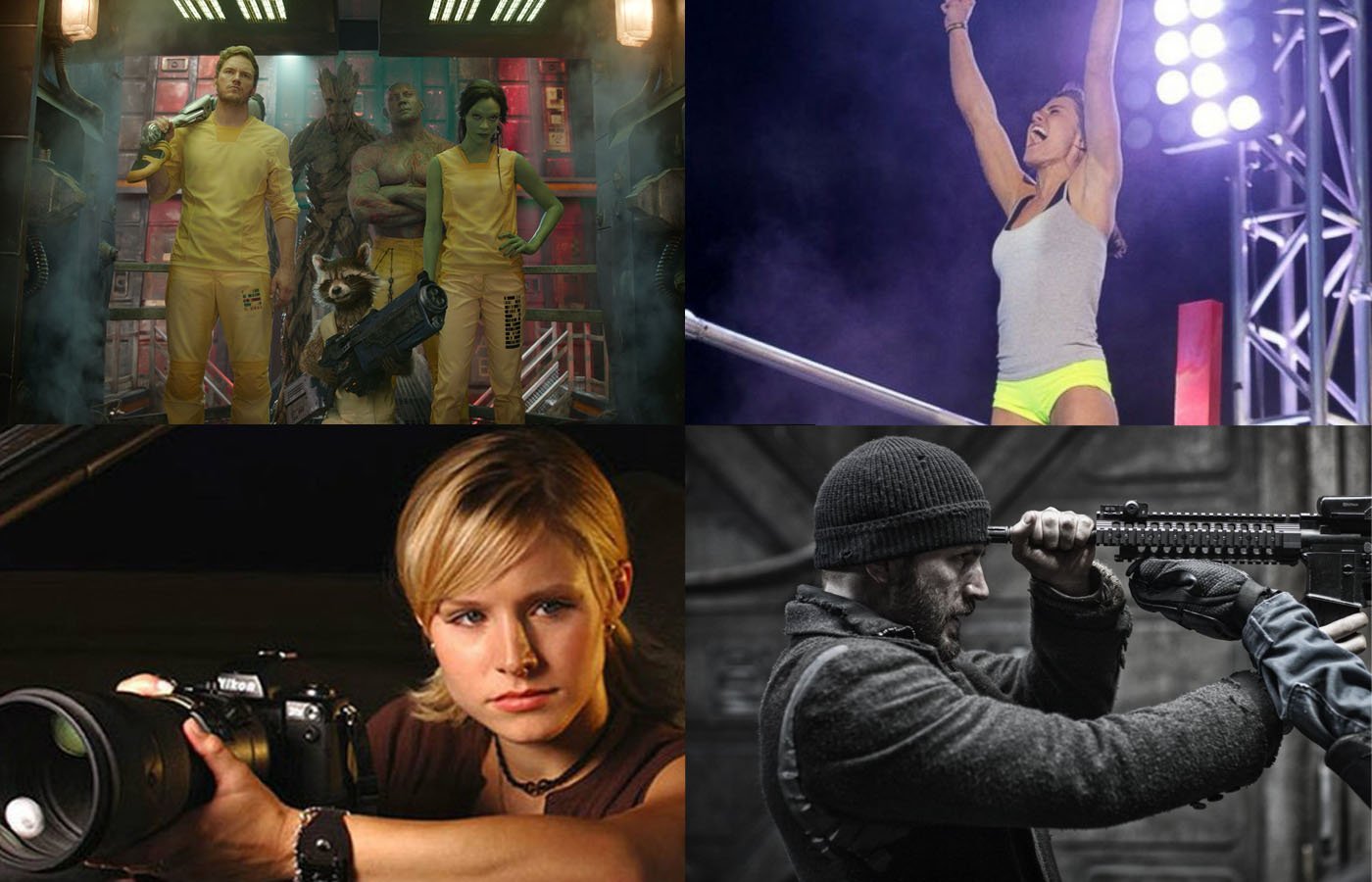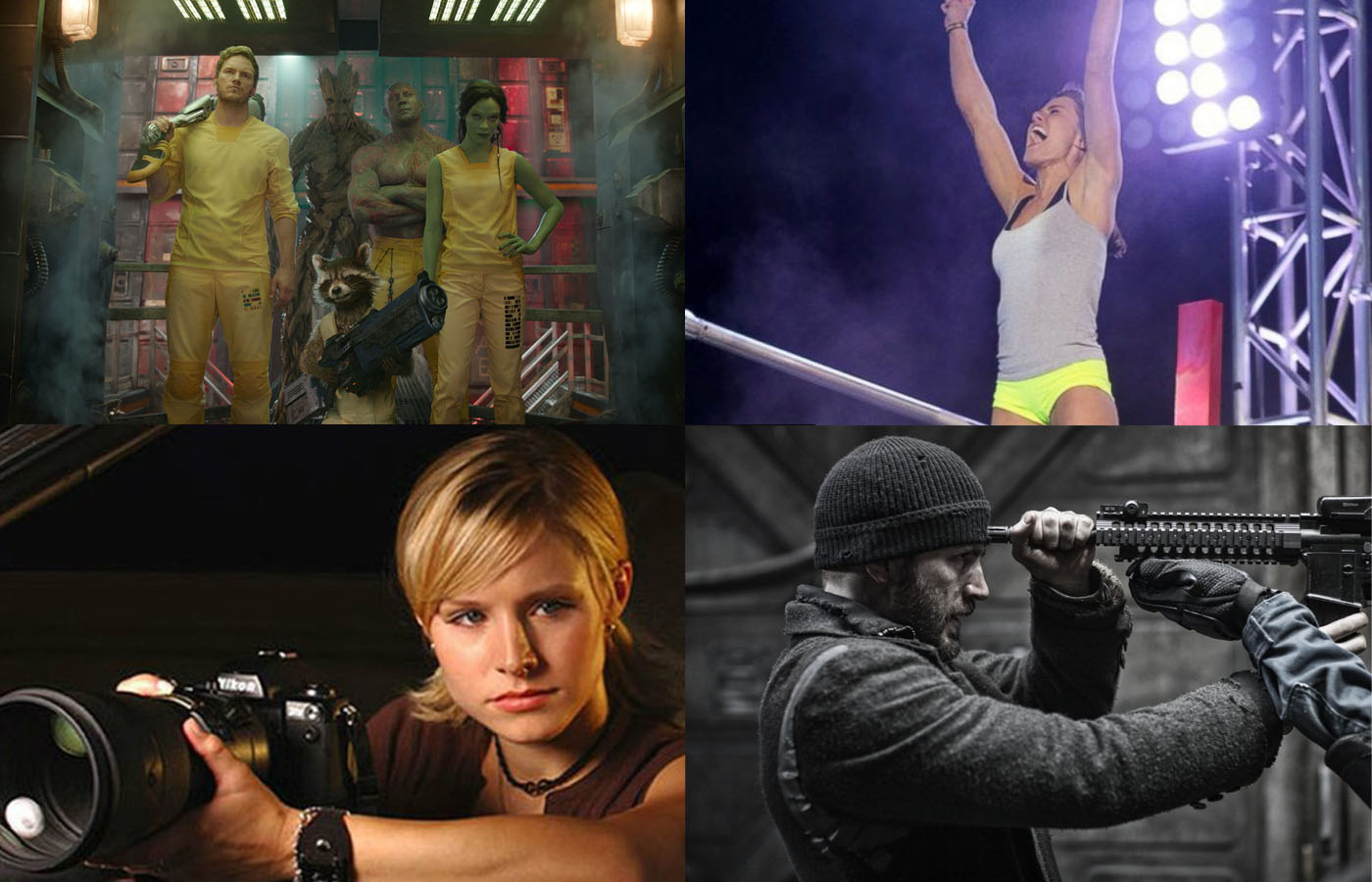 When I told my wife I had an idea for a column called, "My summer in baby jail," this was her reply…
"Oh, you're in baby jail?
Oh, YOU'RE in baby jail?
OH, YOU'RE IN BABY JAIL?"
Then she threw her breast pump at me. I'm sure she would've jump-kicked me in the throat, but she was in the middle of nursing our 3-month-old baby boy. Again.
So, let me caveat. The guy's version of baby jail is like white-collar prison, compared to women's supermax version. Either way, keeping a baby alive for its first three months can feel like you're trapped in a bubble. It's a blur of zombie-like sleeplessness, eating standing up in the kitchen, and a whole lot of laundry.
But as an intrepid Frolicker, I have a job to do. So here are my picks for the best entertainment of the summer 2014 — from a guy who honestly didn't get out that much — with a few tips for parents-to-be who have yet to experience the joys of baby incarceration.
"American Ninja Warrior"
I remember watching the Japanese "Ninja Warrior" during baby jail with our first child years ago. The American version on NBC was perfect background noise for burping, bottle-feeding and eating left over Chinese food. Plus, it showcased Kacy Catanzaro's viral Ninja Warrior run:
In contrast, here's the first Japanese Ninja Warrior, women's champion, Ayako Miyake. Women have come a long way. Perhaps there's an "American Ninja Warrior Women" show in our future?
Baby jail survival tip: Drink wine.
You're an adult now. Beer is for barbecues. Wine is for cosmopolitan parents with painful mortgages who need to unwind after wrestling their kids to sleep. Plus, wine is good for you. I think I read on the Internet there's antioxidants and vitamins and stuff in it. Babyhood efficiency tip: drink straight from the bottle so you don't have to wash a glass.
"Veronica Mars"
This spring, the "Veronica Mars" movie, based on the CW TV show, hit theaters. I backed this crowd-funded film on Kickstarter last year without watching a single episode. Stuck in baby jail, I decided to binge-watch the entire first season of the show. I don't know how I did it — it's all a blur of sleepless nights and burp cloths — but I managed to watch all 22 episodes in two weeks of paternity leave. And I instantly became a fan.
Part "Nancy Drew" mysteries, part "The O.C" drama, and with a lot of "Buffy the Vampire Slayer" snark, the season revolved around teenage detective Veronica Mars (Kristen Bell, or as my daughter knows her, Anna from "Frozen") solving the mystery of her best friend's death. Here's the trailer to the film, which I'll see someday… I think…
Baby jail survival tip: Sleep is earned
One thing you learn in the first months of babyhood is you can successfully operate on about 75 percent less sleep than you thought. One of the highlights of my summer was moderating a panel with screenwriter Adam Braff for his film "Wish I was Here." You can read my interview with Adam here. That night, I was running on coffee fumes and had dried breast milk stained on my shoulder. Lindsey Chun-Hori, promotions manager at Consolidated Theatres, saw me prepping for the interview and said, "Dude, you look tired." If you only knew, Lindsey. If you only knew.
"Snowpiercer"
"Snowpiercer," starring Chris Evans ("Captain America") and directed by Boon Jong-Ho ("The Host"), is an apocalyptic sci-fi thriller that feels like a throwback to old John Carpenter movies like "Escape From New York." You can read Myong Choi's review here. Reportedly, it's one of the most successful Video On Demand movies ever, after a limited theatrical run this summer. While I'm pro-theatre experience, I can say I was thrilled to watch the film on VOD together with the rest of the world, unshowered and in my underwear, while I changed the diaper genie.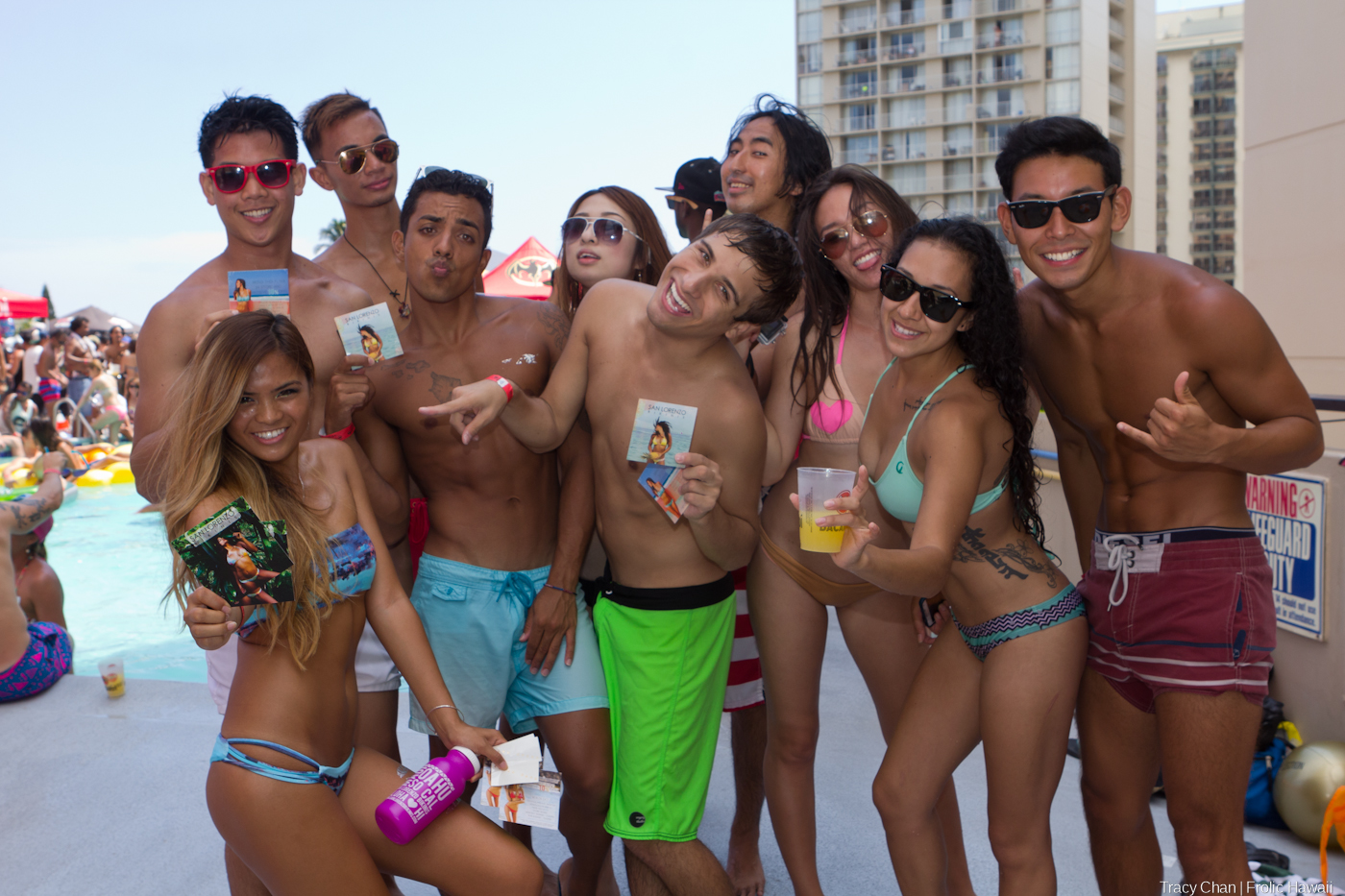 Baby jail survival tip: Don't click on the gallery.
All those Frolic summer party pictures. All the restaurant photos. All the pool parties. Stop looking at them. There are no answers here. Only questions. "They can't really be having that much fun, right?" "Will I ever eat a meal better than CPK take-out?" "Isn't she cold?" On behalf of parents everywhere, I'll tell all of you party-people where you can stick your selfie-sticks.
"Guardians of the Galaxy" and "Boyhood"
For me, one of the best movies of the summer was "Guardians of the Galaxy," and it's not because it was one of the few films I got to see in a theatre (okay, maybe it was). It was the perfect popcorn flick. "Star Wars" meets the freak-and-geek, "Avengers."
But "Boyhood" was probably/maybe/really the best movie of the summer. But I couldn't tell you for sure because baby jail prevented me from watching it. I desperately wanted to see this ambitious Richard Linklater movie filmed over 12 years, capturing the growth of a boy to adulthood. I was even planning to write a column about my newborn son and how it related to "Boyhood." It would have been poignant and funny and late (as usual). But here's the rub: the movie is 2 HOURS and 45 MINUTES long! My baby grew out of his newborn diapers in less time. Someday I'll see it, when I have time… which ironically could be 12 years from now.
Baby Jail Survival Tip: There are TWO secrets
After a few weeks in baby jail, he started smiling. A crooked smile with a big dimple. Then his eyebrows started growing in. For some weird reason, that was key. And for me, that's when I knew my baby jail sentence was getting reduced for good behavior. But here's the first big secret:
You never really get out of baby jail.
Raising a child is the hardest thing you'll ever do in your life, and it's easily the most rewarding. The highs are higher and the lows lower. It's that roller coaster of highs and lows that's the most exhausting. But when you see your child's eyes light up every time they see you, you know exactly why it's all worth it. Which leads us to the second big secret:
Turns out, baby jail isn't such a bad place to be.
Now if you'll excuse me, I have a big Friday night ahead of me.