My little auto adventure: Prius c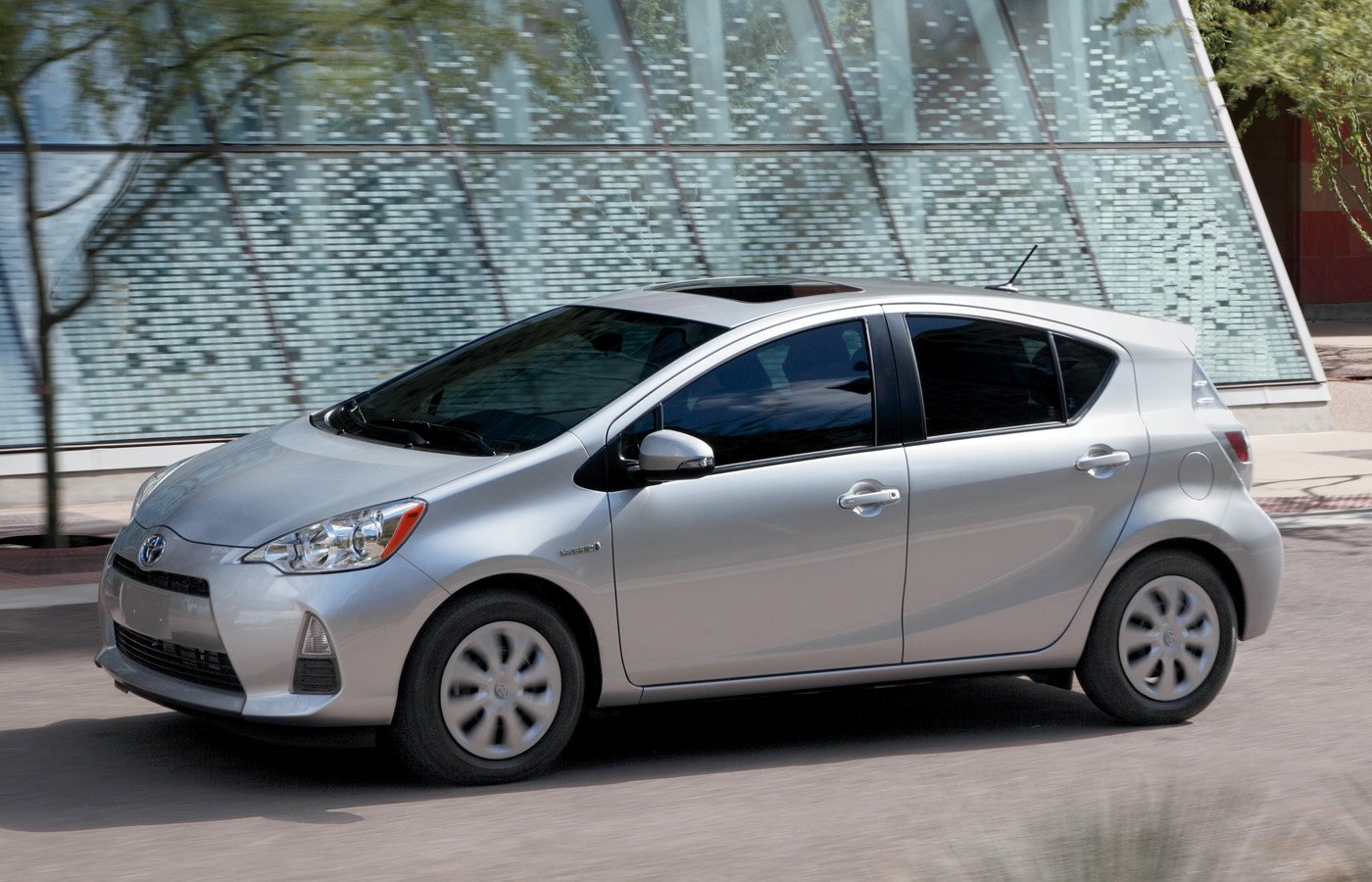 If you read my last blog or even saw me drive around in the Camry XSE, you would have told me to make some sacrifices and get the car. There's no doubt, I'm probably old enough to splurge on that kind of sporty luxury. But realistically, it won't match my overall lifestyle.
The car was gorgeous. I park in shopping centers, in a condo, and in Waikiki. There's too much for me to worry about in where I leave it or what valets might do to it. It was also about $15,000 more than I wanted to spend. I like to travel, and don't want to sacrifice my need to escape.
While with the Camry, I also test drove a Prius, which is a hybrid compact car. Since it runs partly on gas and partly on an internal battery, you get about 50 to 60 miles to the gallon and leave a smaller carbon footprint.
The ride has been smooth, and although not as luxurious as the Camry, it does okay. I'm also impressed at the amount that I can see out the back. One advantage the Prius has over the Camry is its size; I am able to park and reverse more quickly because there is less car to worry about. I actually prefer smaller cars because of this.
The kicker was that it was $19,000 on sale. There were only three left, and I know others who had to wait six months for a Prius to come in since it's one of the best selling cars. As I was looking at the graph to choose which one to drive, one got sold.
Even as I kept looking back longingly at the Camry, at least three people at the dealership assured me, "You'll love your Prius when you see that gas mileage." On top of the better price and less gas, I found out you get a break on the interest rate when getting a car loan when you buy a hybrid. And to top things off, I was in the middle of a promotion, so I got an Ala Moana gift card at closing.
So far, so good. It's not as sexy as the Camry, but the drive is great and it zips around easily. It's comfortable, easy to drive, and is surprisingly spacious. I think we're going to be very good friends. Merry Christmas to me!