My LASIK adventure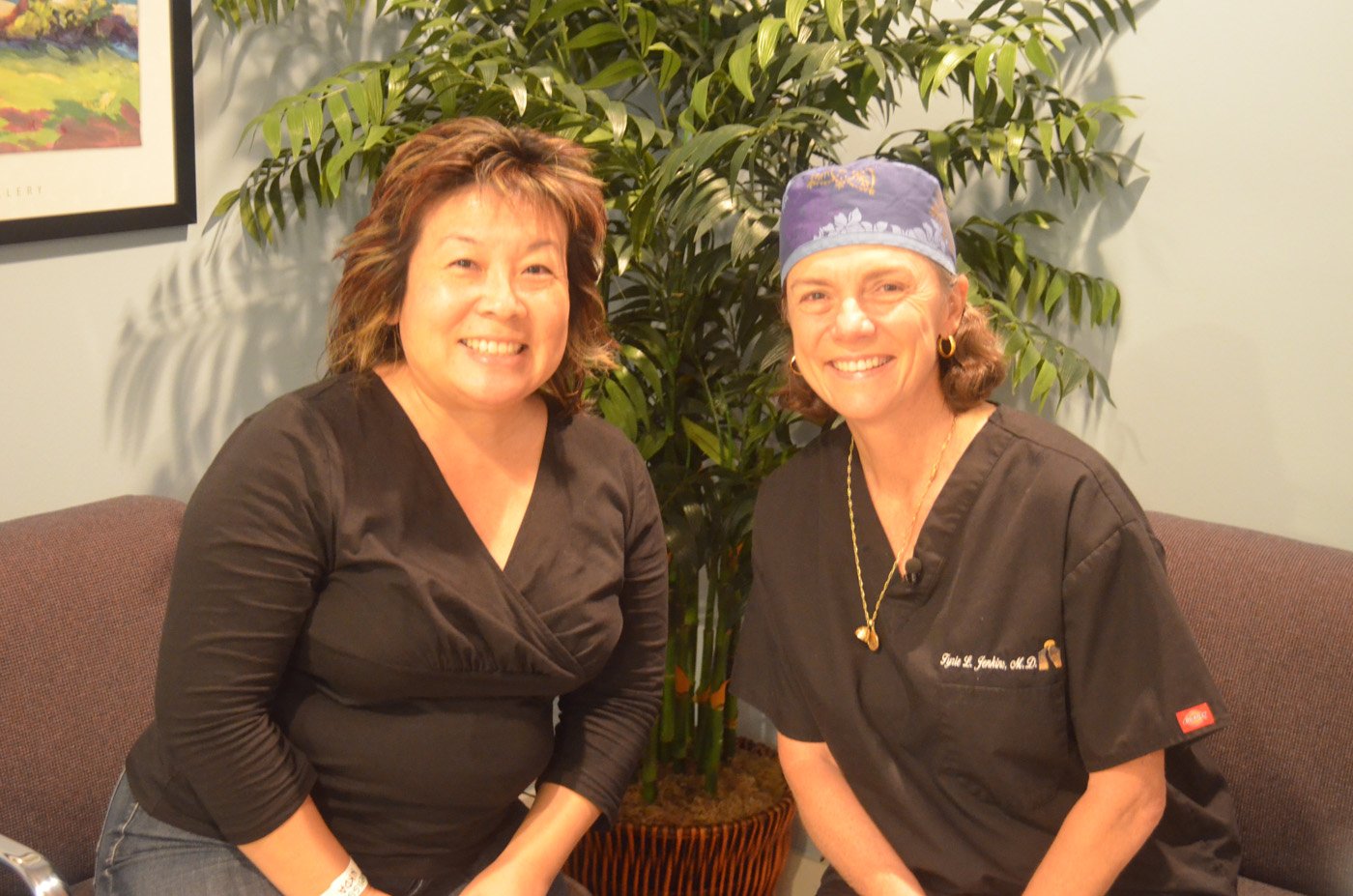 My eye doctor, John Noblezada, had been nagging me to get LASIK for a few years. Maybe it was the occasional corneal abrasions from sleeping with my contacts in or getting dust in my eye. Maybe it was the time I accidentally lost one of my contacts while in Japan. Or maybe it was the super gross, dirty contacts I had when I didn't use the right cleaner. As annoyed as he was, Dr. Noblezada would always simply say, "You know, with your lifestyle, you really should get LASIK."
I'm blogging about this because if you're like me, you probably thought about it at some point and despite having many people in your life who have had it done, you were probably terrified to do it. I want you to know, it's not what you think.
I'll cut to the chase: the procedure itself didn't hurt at all. In fact, it was easier and faster than a mammogram — which isn't a fair comparison, because mammograms actually hurt. My eye surgeon was Dr. Tyrie Jenkins, the person who brought LASIK to Hawaii. That alone was reassuring, since it meant she knew what she was doing.
In the operation room, I asked, "Has LASIK changed a lot since you first started doing it?" And everyone in the room yelled (and I mean yelled), "Oh, it's SO different! It's a whole new world now!" In the old days, they actually had to slice your eye with a surgical implement. Now, the computer does all the work. It was a fast procedure, but not as fast as it is today. Also, you had to do one eye at a time, whereas now you can do both. Since Dr. Jenkins brought the procedure to Hawaii, she has kept up with the technology as it's progressed through the years and has a good grasp of how everything should go.
First, you take a valium when you check in to the clinic. If you're nervous, the receptionist may do a little rap song for you to break up the tension! After waiting a bit, you lie on the table, they put drops in your eye to numb it, and a clamp presses down on your eye to keep it open. Dr. Jenkins talks you through it so you know what's going on, and keeps you calm. It's not uncomfortable, and your eyesight goes black, so you don't have to worry about fidgeting during the procedure. The first part takes 10 seconds for each eye; the second part takes six seconds for each eye. You don't feel anything, but you may smell the laser. And that's it! I immediately sat up, and Dr. Jenkins asked, "What time is it?" I looked up at the analog clock on the wall and told her it was 3:27. That's how well I could see, instantly.
Since then, I haven't had to worry about those corneal abrasions. I wake up almost every day in a panic because I can see clearly and, after 30 years of frequent sleeping with my contacts in, I keep thinking that I've done it again. (I mean this in a funny way.) I don't have to travel with all my cleaning and soaking supplies, or worry about the drain in the hotels for fear my contacts will wash away. I can do outdoor activities without fear of dust boulders flying in my eyes. With less dirt and infection, my eyes don't tear up as much, so my eyeliner doesn't fade. I could go on and on about how convenient LASIK has made my life. And Dr. Noblezada can probably go on and on about how easy it's made HIS life, without having to scold me.
If you're thinking about LASIK, here's some things you should know:
Just because you want and can afford it, doesn't mean you can have the surgery. You need to get a (free) consultation with Dr. Jenkins first, to see if your cornea is thick enough. Some people don't qualify.
If you wear contact lenses, you'll have to wear glasses for about a month before surgery so your eyes can return to their natural state. I wore hard contacts for 30 years, so it took more than three months for my eyes to get back to their natural state.
Some people report dryer tear ducts after surgery, so you'll need to use lubricating eye drops frequently afterward.
You'll need to take 24 hours off. Try to schedule your surgery in the afternoon so you can start sleeping after that.
The procedure is not covered by insurance because it's considered elective surgery, so it runs a little over $4,000 total.
Being a blogger 24/7, I agreed to do a video of my operation and a little "talk story" before and after surgery so I'd have some material for my post. The eyeball you see on the screen is mine.