Mu'umu'u Heaven pop-up in Waikiki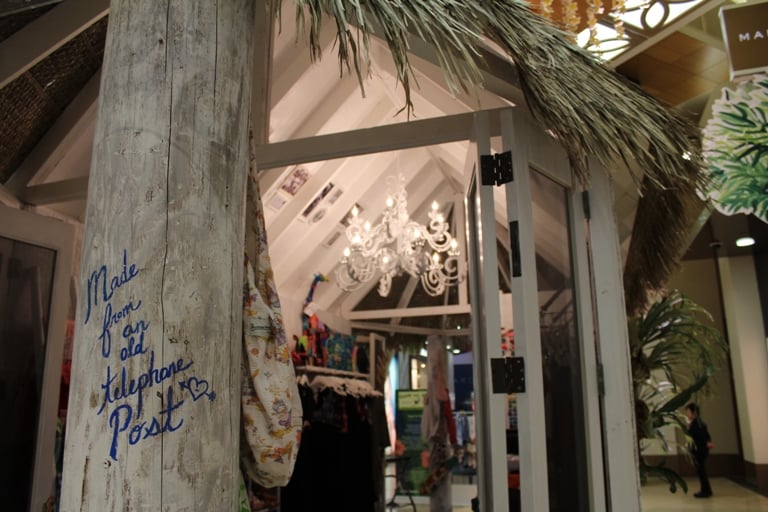 Mu'umu'u Heaven, a popular eco-chic boutique that closed its doors in Kailua, has opened in Waikiki as a pop-up until the end of June. The new space at T-Galleria is larger than a typical pop-up; it's more of an exploratory exhibit, starting from the makai entrance of the mall's walkway, extending to the mauka end.
I was impressed with the re-purposed beach hut, made from 90 percent recyclable materials — definitely in line with Mu'umu'u Heaven founder Deb Mascia's commitment to sustainable island living. Inside the hut, there's a nice mix of upcycled and updated dresses and some fun stuffed animals made from rubber and material. There also are t-shirts, accessories and vintage home accessories, plus a section dedicated to men's aloha wear and Hawaiian art.
Speaking of art, you might remember that T-Galleria and Pow Wow Hawaii recently partnered to feature local artists and designers. Now, designer Yurie Okada and Tamara Rigney a landscape architect, florist and co-owner of Paiko, are among the local artists showcased at the space.
Although some of the items are at a higher price point than at the Kailua location, the pop-up supports local artists, and tax is included.
Here's a look at the entire space from beginning to end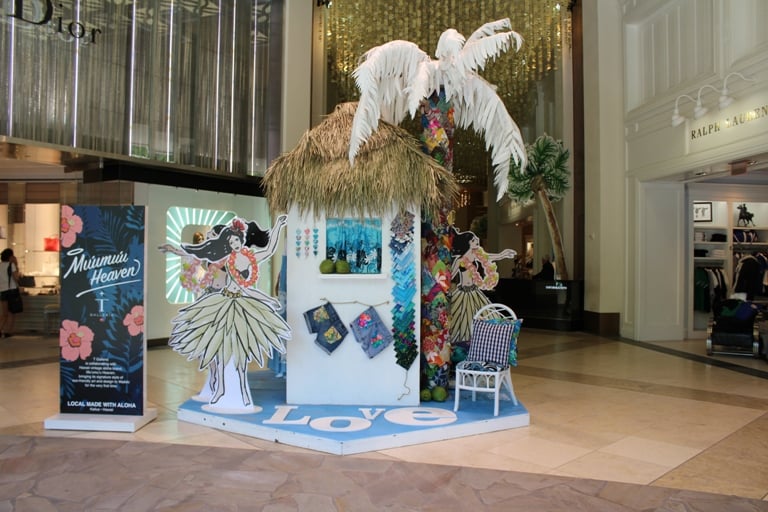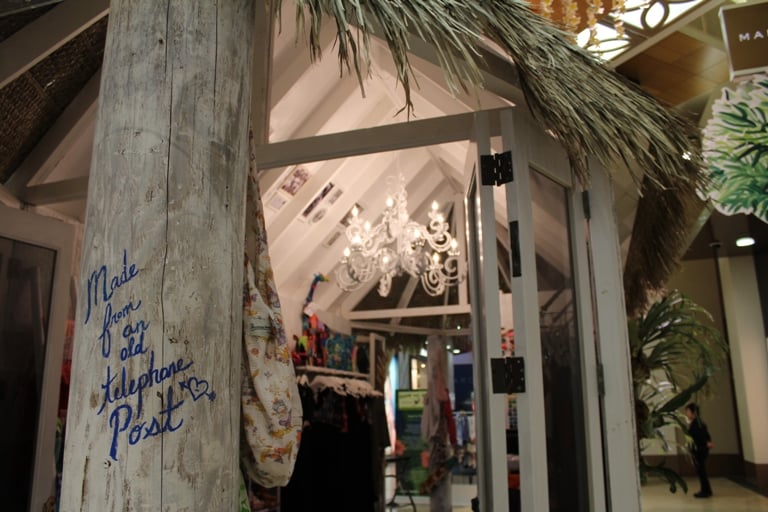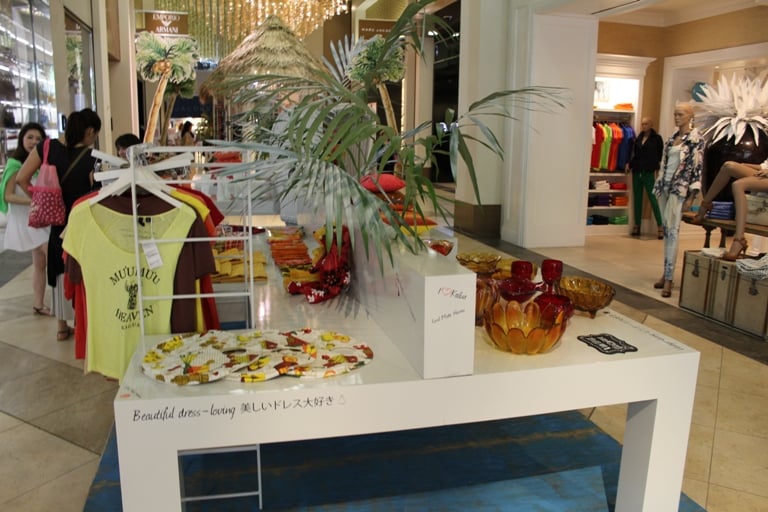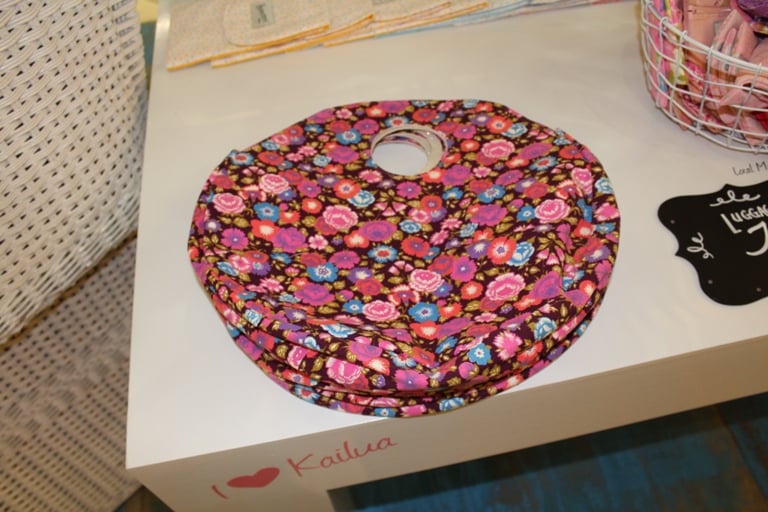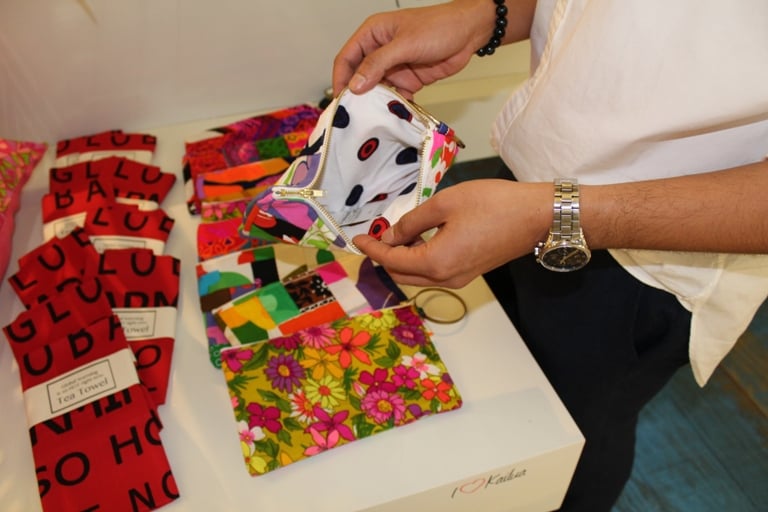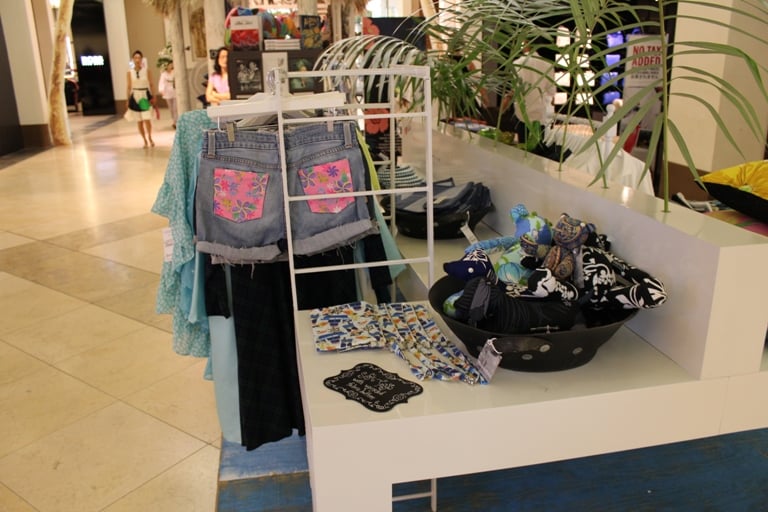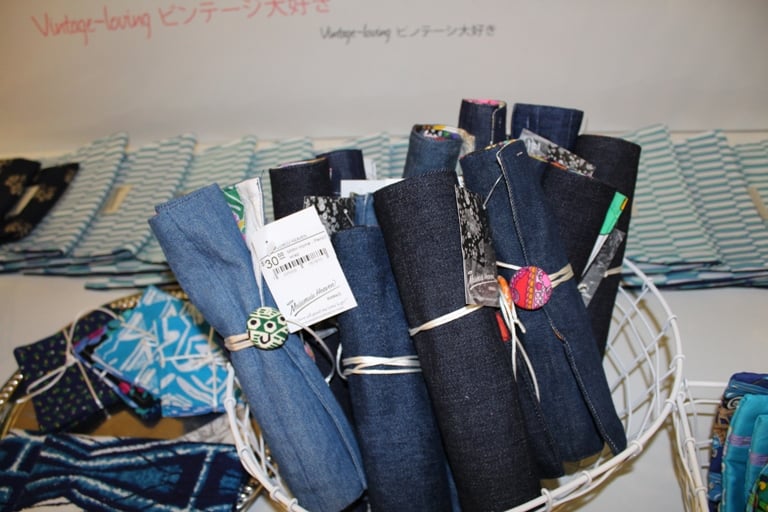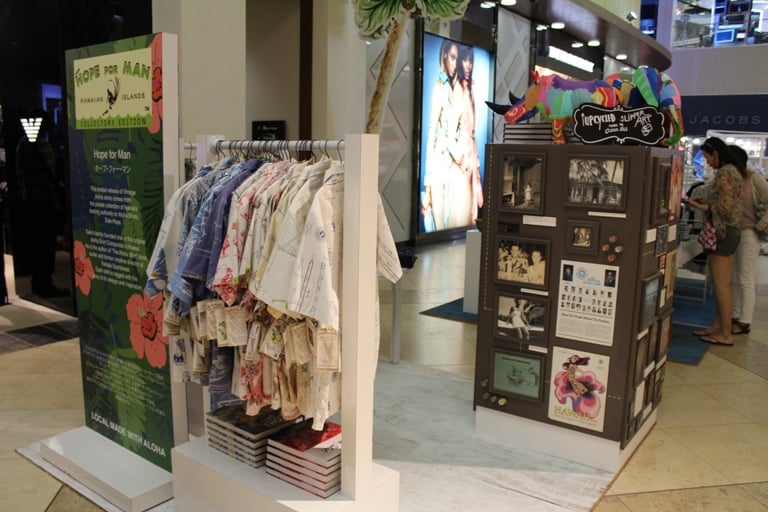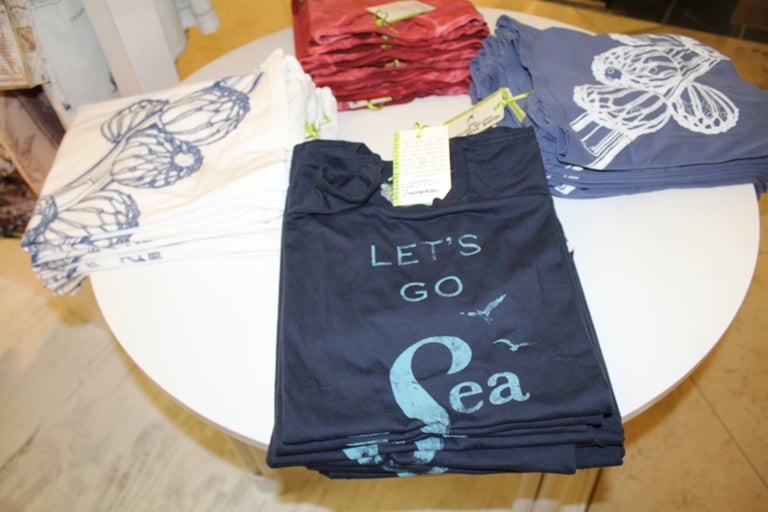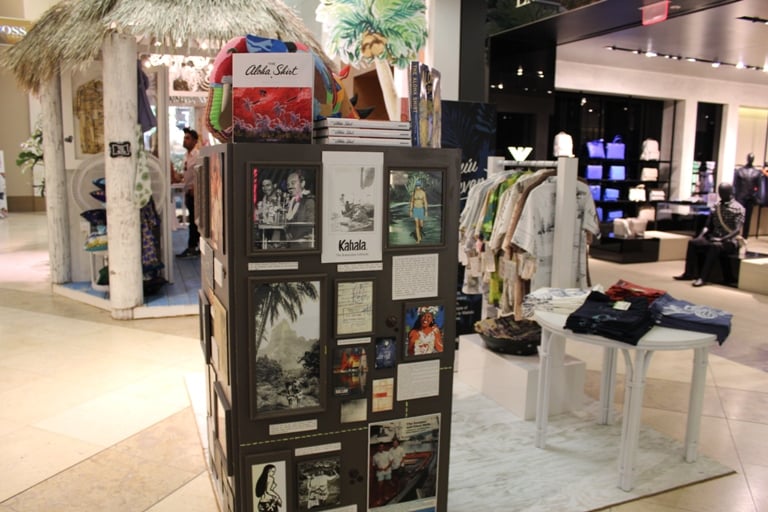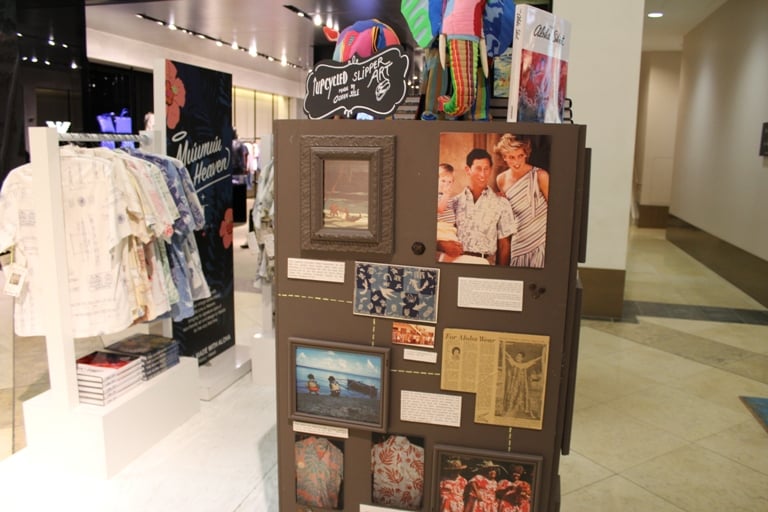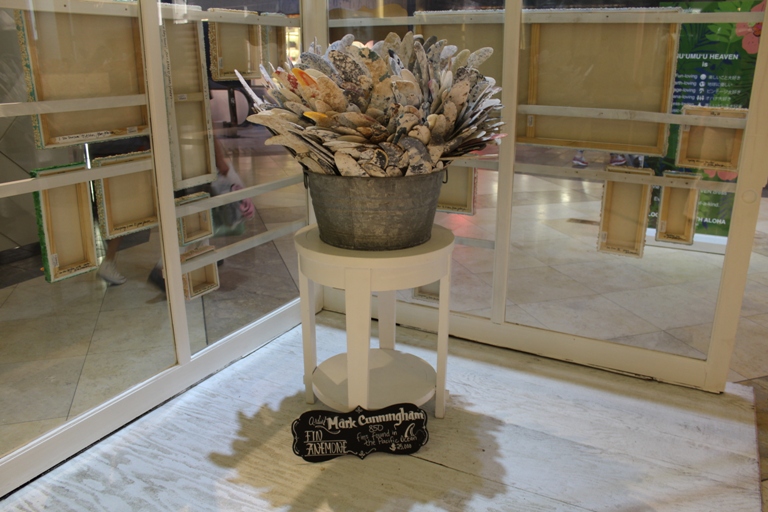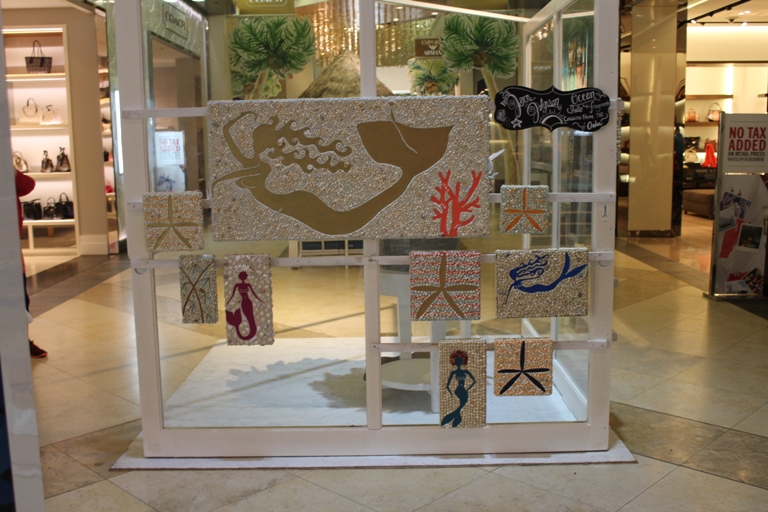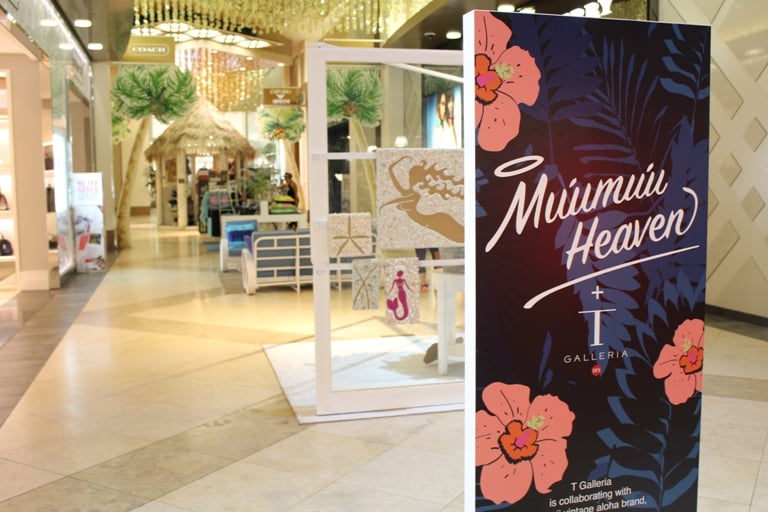 Mu'umu'u Heaven
T Galleria Hawaii
330 Royal Hawaiian Ave.
Open seven days a week from 11 a.m. to 10:30 p.m.
For more information call 808-931-2700 or visit Dfs.com