Movies that mean summer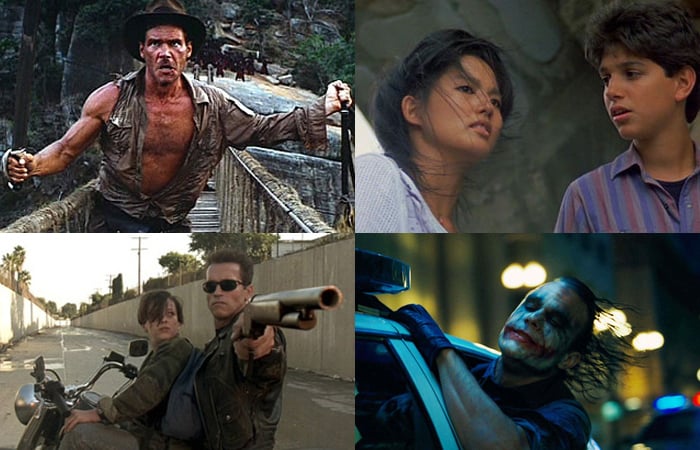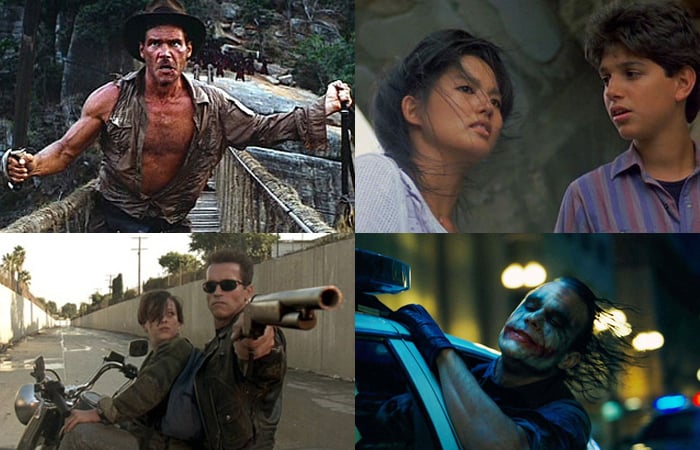 For me, summertime means movies. But sometimes, those movies have meanings of their own. Movies are time travel. Like hearing your favorite summer song, films can uncork a flood of memories from the past. Does that mean in 20 years, some tween will rewatch "Transformers: Age of Extinction" and be transported back to the summer of '14? Let's hope not. But I can't blame them if it does.
To prove my point, I asked four of my most esteemed film nerd friends what movies defined summer for them: Anderson Le, director of programming for the Hawaii International Film Festival; Matt Spencer and Ryan Senaga from The Red Band Project and Frolic movie reviewer Myong Choi. Are our alpha summer films better than "Transformers 4"? Maybe not. But hear us out:
Anderson Le's pick: "Indiana Jones and the Temple of Doom"
"Indiana Jones and the Temple of Doom," for me, is the most impactful film in the quadrilogy of Indy films. It's not necessarily the best ("Raiders of the Lost Ark") or the most fun ("Indiana Jones and the Last Crusade), but "Temple of Doom" is the Indy film I saw multiple times at the theater. Why? Because it was at the beautiful and majestic Cinerama Theatre, formerly on King Street, and I went to summer school at Washington Intermediate that fateful summer of '84.
Being barely a 9-year-old kid, "Temple of Doom" was a cornucopia of things that little boys loved to see, from evil guys who rip out still-beating hearts from the chest cavity of a person, to a dinner scene where monkey brains are the main delicacy. And this all happened in a PG-rated film! Because of parental uproar, the MPAA soon created the PG-13 rating.
Aside from "Temple of Doom," that summer of '84 saw releases at various Honolulu cinemas that are no longer around. Highlights include "Ghostbusters" and "Gremlins" at the Waikiki Twins. "The Karate Kid" at the Varsity. "Purple Rain" at the Kapiolani. "Cloak and Dagger" at the Marina Twins. They're all gone now.
Ryan Senaga's pick: "The Dark Knight"
As we rapidly computer generate ourselves into the middle of the second decade of a new century, the film that screams summer blockbuster for me is the relatively recent "The Dark Knight."
For a film released only six years ago, we already feel nostalgia for it. "Batman Begins" and "The Dark Knight Rises" blend into our perceptions as well, but it's the middle chapter of this trilogy that left us devastated smack in the middle of the summer of 2008, and we were already disappointingly crushed by "Indiana Jones and the Kingdom of the Crystal Skull." Batman's sacrifice, Rachel Dawes' death, Harvey Dent's descent into villainy, and The Joker's unstoppable reign of anarchy that correctly illustrated some men just want to watch the world burn. Purposefully or not, the film symbolically tapped into our post 9/11 times as well as our cinematic cynicism: If Spielberg could mess up so badly, our summer flick season was no longer safe.
Why do we react so strongly to Bat-Fleck? "Batman vs. Superman: The Dawn of the Justice League" has studio, star power, and money behind it and yet, it still can't rise from behind the lessons we learned from "The Dark Knight." It wasn't the comic book movie we expected, but it was the epic we deserved.
Myong Choi's pick: "Breakin'"
"Breakin'" doesn't necessarily define the term "summer movie" for me, but is definitely my fondest summer movie memory. I must have been around 10 or 11 at the time it was released. I remember waiting anxiously in a long line in front of the now gone Kapiolani Theatre on opening night to watch it.
Why was I so excited? Because it was the first time I was at the movies without my parents. To my surprise, my protective Korean parents trusted me to go watch the film with my friends and I felt so much like an adult that night. I even had my own money to pay for popcorn and soda. I wasn't even a breaker (although I secretly practiced at home), but I was a great fan of the music and couldn't wait to watch the first real movie about break dancing.
At the time I thought the adventures of TKO (Turbo, Kelly and Ozone) was cinematic genius. I'm still a fan of the film to this day but nothing beats the memory of experiencing one of my first grown-up moments.
Matt Spencer's pick: Terminator 2: Judgment Day
I remember the summer "Terminator 2: Judgment Day" came out. I walked out of Waikiki 3 after seeing it for the first time and was just blown away. All I can remember thinking was, "Man, I can't wait to see that again!" This was a time when action movies WERE action movies. When explosions were real, stunts were performed on location, and when Arnold Schwarzenegger shined us all with "hasta la vista, baby" (you know, before that whole "Batman & Robin" thing).
To me, "Terminator 2" epitomizes what an epic summer movie should be. It should have a strong lead protagonist, a villain that's truly evil, and action that you don't just see—you feel it as well. It should also have a couple of great (not cheesy) one-liners, life and death stakes, and it should transport you to a world where you feel like you're in mortal danger, but you want to be there just the same.
Back then I would've given anything to have a T-100 of my own.
My pick: "The Karate Kid, Part II"
Pure puberty. For me, it smells like Liz Clairborne and Aquanet. Drakkar and Right Guard Sports Stick. It sounds like "Papa Don't Preach," by Madonna and "Crush on You" by the Tongan supergroup, The Jets. And in the summer of 1986, it looked like "The Karate Kid, Part 2."
To me, LaRusso and Miyagi in Okinawa is summer. Maybe it's because the movie was filmed here on Oahu. Maybe it was Tamlyn Tomita's messy bangs. Maybe it was Chozen's passionate, "You keep for your correction!" But mostly it was because I was working as a YMCA Summer Fun Jr. Leader that summer. I remember our "Karate Kid II"-themed teen dance, complete with little inflatable pools filled with floating lantern lights. We slow danced to Peter Cetera's "Glory of Love," on some mix tape playing on some boom box, elbows locked and hands clammy, in the dark of the YMCA mat room.
This sequel wasn't crane-kick-to-the-face amazing like the original film was. And there were far better blockbusters that summer including, "Top Gun," "Aliens," and "Ferris Bueller's Day Off." But "Karate Kid 2" takes me back to a simpler time, just before things got a lot more complicated.
Anderson Le is the director of programming for the Hawaii International Film Festival. He's also a founding member of the Asian American pop culture blog YouOffendMeYouOffendMyFamily, which is celebrating its 5th anniversary this summer. Follow him at @ale808.
Ryan Senaga is the former arts & entertainment editor at Honolulu Weekly and writes about movies for The Red Band Project. Follow him @ryansenaga.
Matt Spencer is just your average cinephile who worships at the altar of the Alamo Drafthouse and occasionally gets paid to watch movies in the theater (though it's not as great as it sounds). He rants about movies over at The Red Band Project. Follow him at @yoda808 or @redbandproject.