Morning Glass' New Spot in Kakaako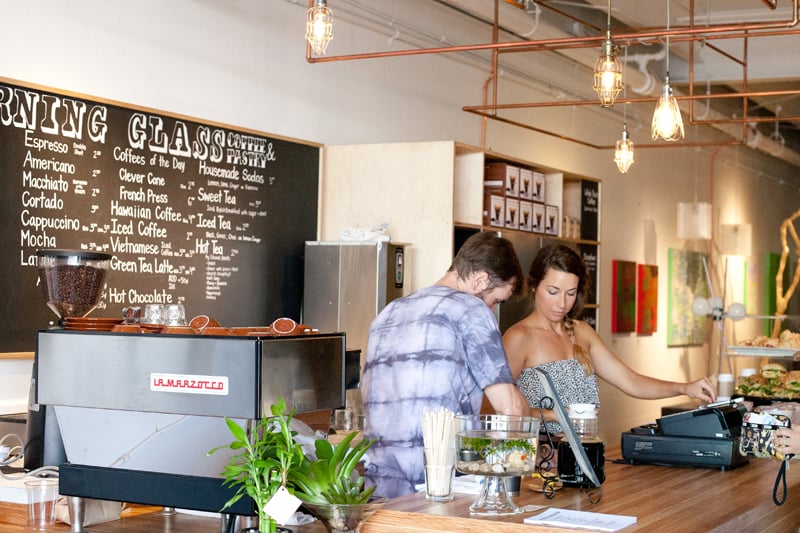 Morning Glass, one of our favorite coffee spots, is back in Kakaako.
The new spot is inside the home design store Fishcake, and it's serving the same perfect espresso and coffee that we've come to expect from Morning Glass. But don't forget about the other drinks (yay espresso soda!), plus pastries and sandwiches—I'm a fan of the biscuit with bacon, arugula and egg, and the salami sandwiches. Unlike the flagship Morning Glass in Manoa, this location is more of a kiosk, with grab-and-go selections and not much seating of its own. But if you need to get some serious caffeine-fueled work done, you can head to the adjacent BoxJelly, a co-working space, which offers a discount on its day pass (regularly $15) for Morning Glass customers. Because coffee and coworking? As perfect a combination as Morning Glass's mac 'n' cheese plus pancake batter.

Open Monday through Friday 8 a.m. to 4 p.m., Saturday 11 a.m. to 4 p.m.
Morning Glass Coffee and Pastry Bar, 307C Kamani Street