More January events: Hawaii dairy and eggs, Cacao Festival, Enter the Dragon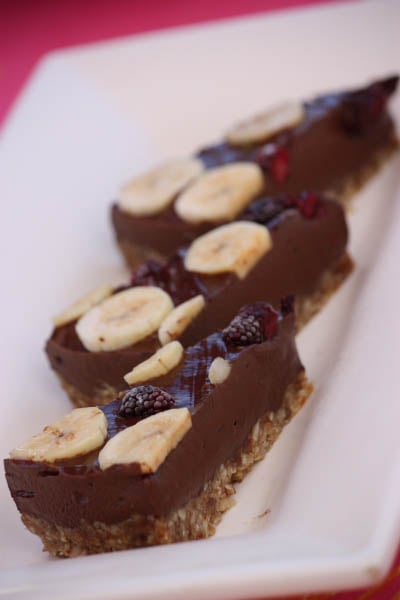 Celebrate Chinese New Year early at Grand Cafe and Bakery, which tonight and tomorrow night will be showing Bruce Lee's Enter the Dragon and serving up small plates like housemade char siu buns and pot stickers. Movie, shown in the garden, will start at 6:45pm.
January 13 and 14, 31 North Pauahi St., 531-0001
In 1980, Hawaii was almost self-sufficient in both milk and egg production; that's no longer the case, with two dairies and four egg farms left. Whole Foods is celebrating new and old dairies and Maili Moa egg producers with a sale from now until January 25, highlighting items like:
Hawaii's Fresh Milk from Island Dairy in Honokaa: Island Dairy is one of two dairies left on the Big Island. The cows are predominantly pasture-fed and the dairy is experimenting with waterbeds for cows rather than strawbeds.
Surfing Goat Dairy cheese from Kula: German expats run this certified-humane farm producing fresh chevre.
Maili Moa cage-free eggs from Waianae: Maili Moa produces Oahu's first cage-free eggs produced on a commercial scale.
Naked Cow Dairy butter from Waianae: Sisters Monique and Sabrina continue to build their herd to produce milk commercially; in the meantime, they churn fresh cream from Island Dairy for butter.
La Tour Bakehouse quiches made with Maili Moa eggs will also be on sale while a frittata station on January 17 and 24 from 8am to 10am will feature an all local vegetable frittata as well as a seafood frittata with bay shrimp, crab, and swiss cheese). Sale items are $1-$5 off.
Whole Foods Kahala at Kahala Mall, 738-0820
Taste Italy at Stage's four-course wine dinner on January 30, featuring ricotta gnocchi with a poached egg and crispy pancetta (paired with a Zenato "Sergio" Lugana Riserva 2007), a seafood stew including calamari stuffed with sausage (paired with Isole e Olena Chianti Classico 2009), and osso bucco (La Fiorita Brunello di Montalcino 2006).
$45/$75 with wine, 6pm, 237-5429 for reservations
It's almost time for Haleiwa Farmers' Market third annual Cacao Festival, featuring locally-grown chocolate from Waialua Estate, Paradise Chocolatier, Madre Chocolate and Maile Kai. See what cacao looks like on a tree on the cacao farm tours.
January 29, 9 a.m. to 1 p.m., haleiwafarmersmarket.com