Modern kaiseki this Sunday at Hale Ohuna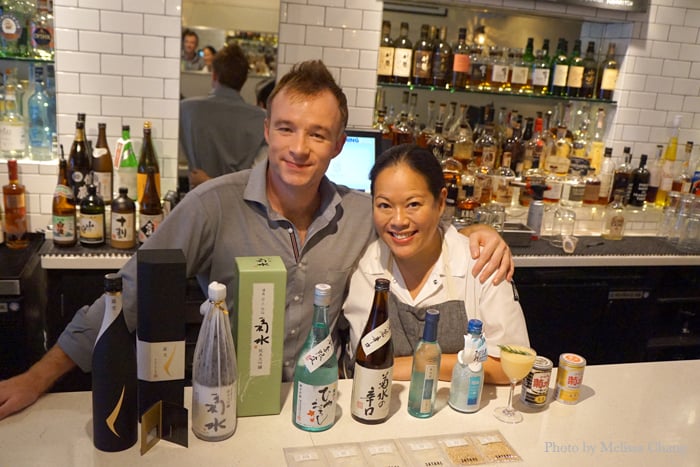 Denise Luke and Lee Anne Wong of Hale Ohuna have been busy prepping for a special kaiseki this coming Sunday, featuring hand-picked sake pairings from award-winning Kikusui Brewery — three of which you can't even get. When brewer Richard Priest got into town, they asked if I wanted to drop by and taste … I mean, talk about the sakes, I headed straight over!
As it turns out, Kikusui is an award-winning sake brewery in Niigata, a place outside of Tokyo that has exceptional water and exceptional rice, which are the two main elements of exceptional sake. I love Niigata! Richard started showing me photos of the brewery and the surrounding area, and memories of last year's trip came flooding back.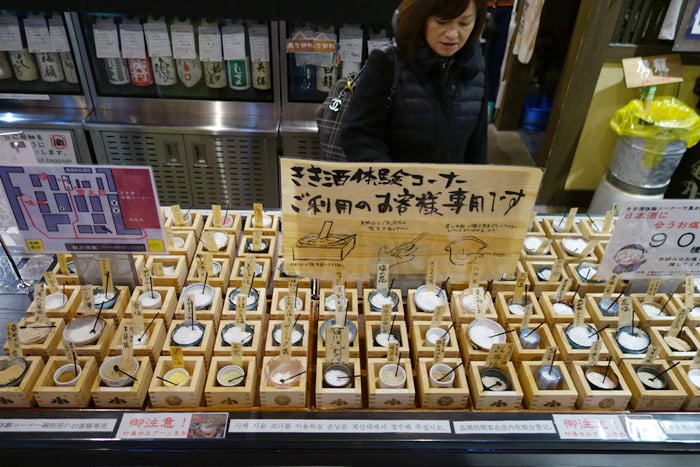 When Richard said, "We also make salt at Kikusui, and it's featured at a salt tasting bar," I was excited to see that he had a photo similar to mine, of the salt bar in the sake hall in Echigo. Now you know you have to go!
The event will feature eight special dishes that Lee Anne has created, each paired with a different sake. One is only sold in Japan; another is only sold in restaurants, so you can't buy it for yourself; and another is limited, so no bottles exist for sale anymore. Richard gave me a quick lesson in the sakes, which is actually very abbreviated for the video. When you go to the dinner on Sunday, he'll give a much more extensive lesson. I'm excited to see what Lee Anne has made, too, since she's been flying to Japan a lot this year.
If you want to go to the dinner on Sunday, they do have some seats left, but you need to make a reservation. You can call the restaurant at 744-7567 or reserve online by clicking here. Tickets are $80 and includes tax and tip.
Here's the menu:
Sakezuke: Heart of Palm, Shoyu, Citrus
Paired with Kikusui no Karakuchi Honjyozo
Hassun: Prawn, Opihi, Bitter Melon, Warabi, Kalo
Paired with Hiyaoroshi (seasonal)
Mukozuke: Kampachi, Yuzu
Paired with Funaguchi Can
Futamono: Okinawan Sweet Potato, Yama-imo, Sansho
Paired with Sakamai Junmai Daiginjo
Yakimono: Lamb Belly, Pumpkin, Chilies
Paired with Kunko Funaguchi Can
Suzakana: Opelu, Maui Onion
Paired with Perfect Snow Nigori
Shiizakana: Abalone, Shiso, local egg
Paired with Ginjo Nama, Mukantei (sold only in Japan)
Mizumono: Grapefruit, Basil
Paired with Kuramitsu Junmai Daiginjo
Modern kaiseki at Hale Ohuna
Sunday, December 13, 6 to 8 p.m.
3605 Waialae Ave.
808-744-7567