Model Citizen – Moani Hara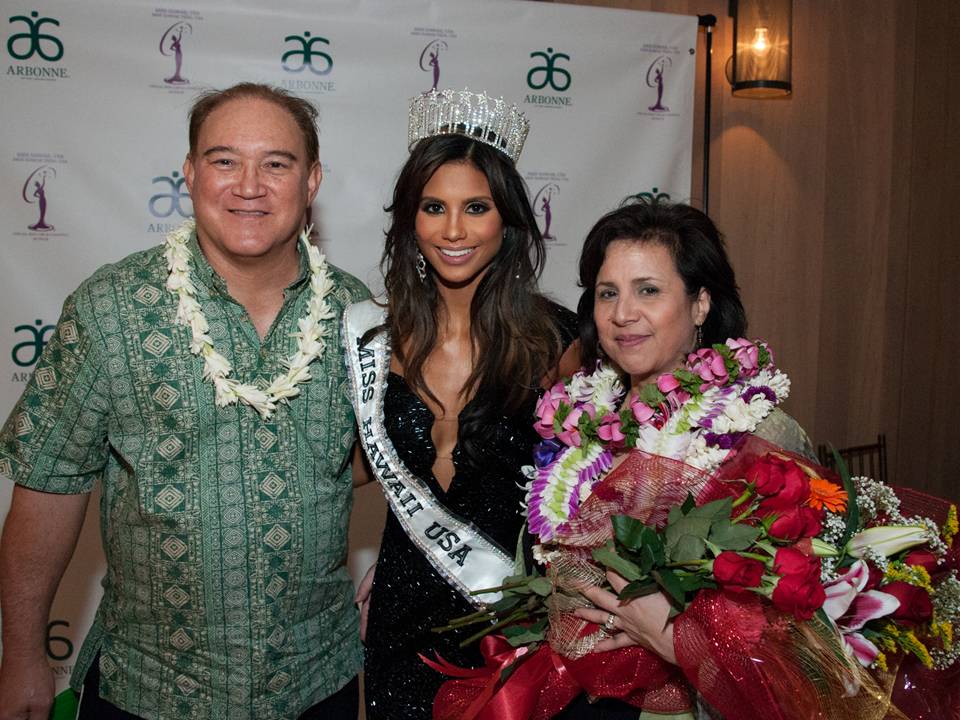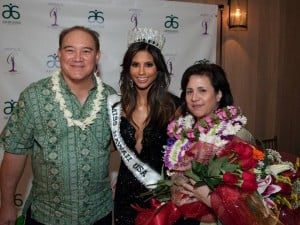 Model Citizen features inspirational people in fashion, art and entertainment, who utilize their talents for the good of the community. Meet Model Citizen Moani Hara, Miss Hawaii USA 2014. She'll be leaving soon for Baton Rouge, Louisiana to compete for the Miss USA title. You can watch the pageant on NBC, on Sunday, June 8. Her send-off party happens on Wednesday at M Nightclub from 5:30-9 p.m., with entertainment, food and prizes, Tickets are $30 at the door and $20 pre-sale.
Hara has long been one of Hawaii's most sought-after models, but her story goes well beyond beauty and her title. I had a chance to interview her about everything from her role models to her reign as Miss Hawaii USA.
What were your thoughts about Miss Hawaii USA and Miss USA growing up?
I was amazed by their beauty and poise. I admired what Miss Hawaii USA stood for, not just being beautiful, but also being intelligent, and confident — being the whole package. Early on, I recognized that these women encouraged other women and girls to stand tall and to chase any dream you may have. I would watch the Miss USA pageant every year with my mom and think to myself, "One day that will be me."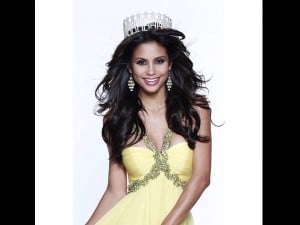 Who are your role models?
I have two role models. Of course my mother; without her I wouldn't have the understanding of what it means to work hard, stay true to yourself, and to always have that inner strength. I carry these values with me always, through the good and the bad. Another is Beyoncé. Not only is she a beautiful and successful woman, but she exudes independence, to stand firm for what you want.
It's great that you are open about having dyslexia. Could you share a little about some difficulties you've faced because of it?
I am proud to have dyslexia, I look at it as a gift. Growing up with dyslexia was very hard. I struggled in math, organizational skills, reading, writing, but surprisingly, I was stronger in English. Thankfully, I attended Assets School from the 6th grade through my senior year. That is where I learned to cope with having dyslexia by learning different techniques and skills, such as breaking up paragraphs during reading. For math, I learned how to not flip signs or numbers, but to use key symbols that would serve as a reminder during problem solving. Also, I was given extra time for tests, an accommodation that is also provided now in college.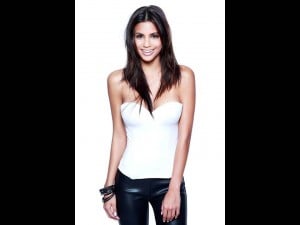 What would you like to do with your title should you win Miss USA?
Open as many doors as possible for myself, and others who may come after me who have dyslexia. To begin with, it would be an honor to work with the various causes for Miss USA, such as Best Buddies, Breast Cancer Research Foundation, National Alliance to name a few. My major is communications/public relations, which has contributed to preparing me to have the confidence to be Miss USA, where you are right in the mix, and that's exactly where I want to be. But most importantly, as Miss USA I would raise awareness about dyslexia. Not enough people know what it really is; there may be some awareness, but I want the true understanding of dyslexia to go global. No child should feel how I did. There is help out there.
What has been something you've loved doing since you won Miss Hawaii USA?
I love being able to go out into my community, work with different nonprofit organizations, schools and companies, and being a positive influence for the youth. I love being busy, meeting new people and being able to work with different personalities. This experience has also increased my confidence in public speaking, something that hasn't always come easy.
What advice do you have for our youth today and the challenges some may face who have a learning disability?
To not stop, never let anything hold you back, whether or not you have a learning disability. If possible, connect with mentors and those who believe in you and support your dreams. You only live once!