Model Citizen – Kini Zamora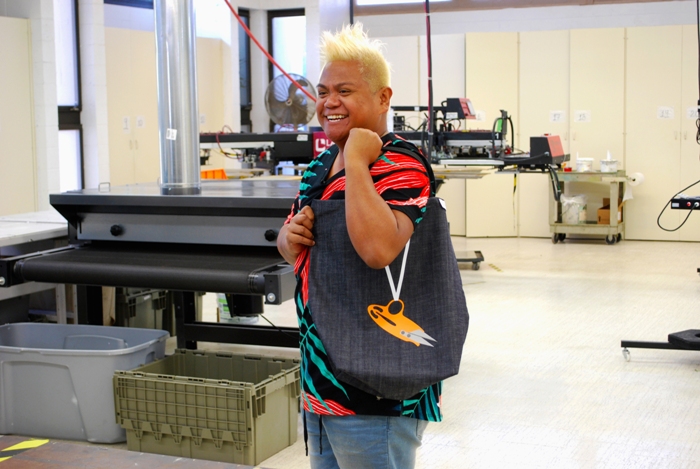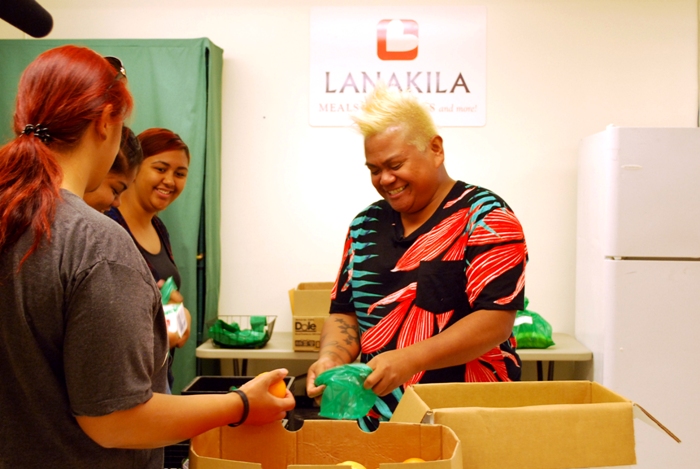 Model Citizen features inspirational individuals in fashion, art and entertainment who utilize their talents for the good of the community.
Kini Zamora, fan favorite and finalist on Lifetime's "Project Runway" season 13, has been paying it forward since returning from the show. One of his philanthropic projects is with Lanakila Pacific and their Meals on Wheels program, which delivers nutritious meals to those in need and is the only islandwide meal service for seniors. Zamora designed a limited edition tote whose sales will benefit the program.
We got an exclusive first peek at the tote and a chance to catch up with Zamora:
Tell me about the design of your tote.
The tote was inspired and designed around my knack for working with denim fabrics and my signature scissors that I wore throughout my time on the show, that I continue to wear.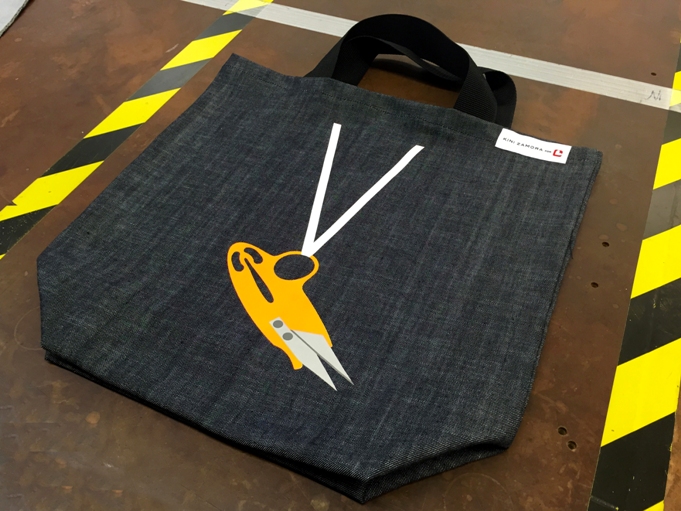 What led you to connect with Lanakila Pacific?
Believe it or not, the connection happened through Frolic Hawaii. Frank Valenti from Lanakila Pacific read about my "Project Runway" viewing party on Frolic and that's how we first met. Since then, he and his wife volunteered to help us out for our big show at Honolulu Fashion Week, and there began a friendship and partnership with Lanakila Pacific and their staff. They're such good people!
Growing up, what did the Meals on Wheels program mean to you?
Since I can remember, Meals on Wheels was this awesome program there to kokua our kupuna with healthy food, quality "talk story" time and a link to other services they may want or need. It meant there was someone out there to help kupuna in need. It's really an honor to be able to help prepare and deliver meals to kupuna in our community on this day. I encourage people out there to give it a try, come and support this program.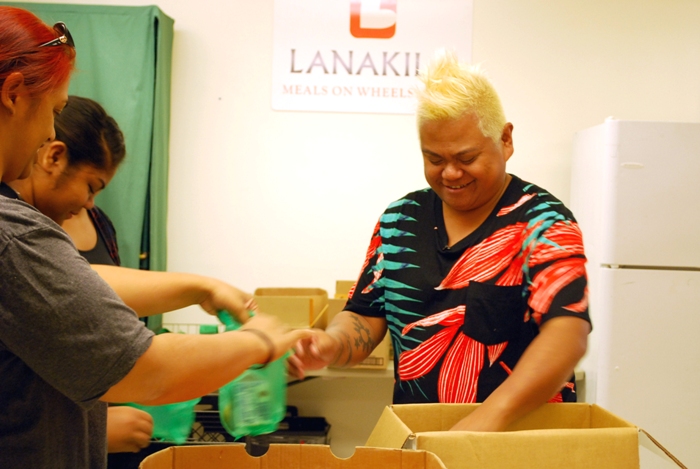 From your success on Project Runway and your international fan base, to come home and give back, how does it feel to come full circle?
Giving is a part of me, like it is a part of almost everyone here in Hawaii. I just feel blessed that with the success of the show and an increased support base, I'm able to help out even more and on a variety of levels. It feels great to be able to create and donate to such a great cause.
The totes are selling for $25 and 100 percent of the proceeds will go to benefit Lanakila Pacific and their Meals on Wheels program.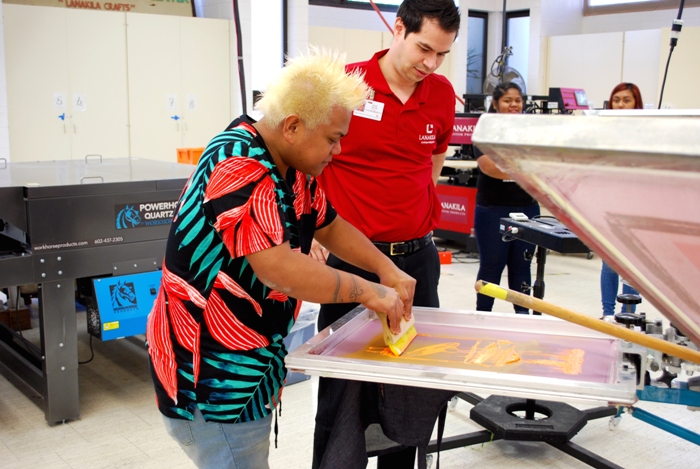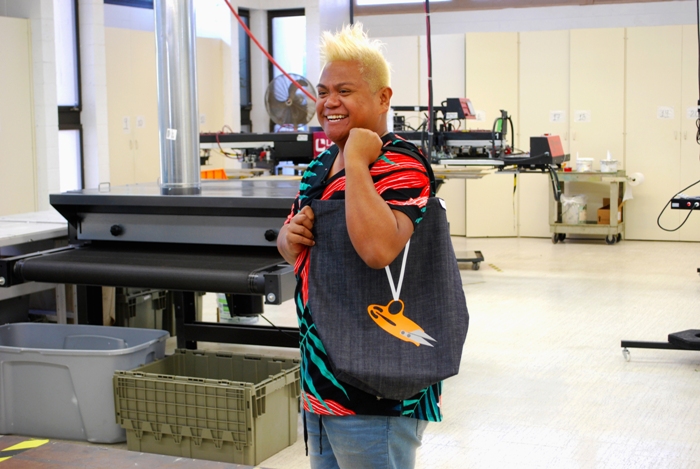 To purchase the tote go to www.LanakilaMealsOnWheels.org, call 356-8532 or go to www.kinizamora.com.