Moa-nalo back on the menu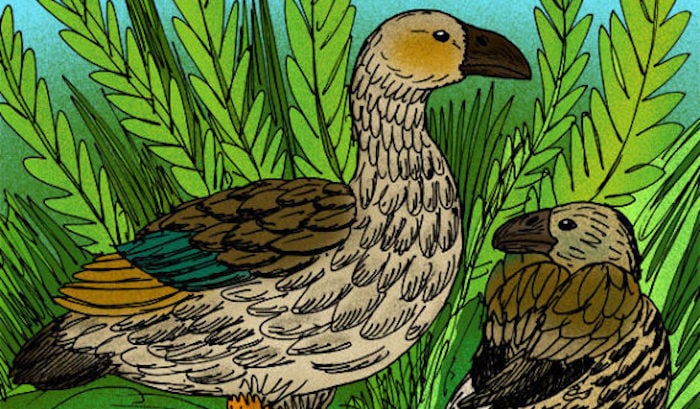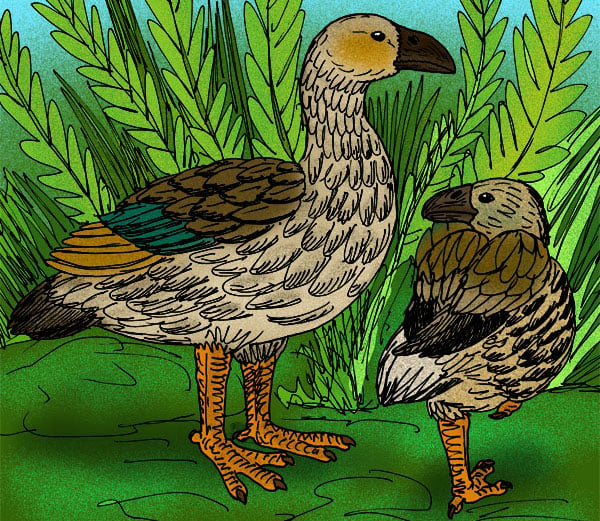 As we approach the 20th anniversary of successfully cloning mice with the same technique used to clone Dolly the sheep, University of Hawaii geneticists have set their sights on bringing back a long-extinct native Hawaiian bird.
The moa-nalo, or "lost fowl," was an indigenous large flightless duck that once inhabited the islands of Oahu, Maui, Lanai and Molokai.
Before the arrival of Polynesian settlers, with no natural predators, the birds grew to be three feet tall and weigh upwards of 16 pounds. They lost their ability to fly and as a result, they became easy prey for hunters.
The moa-nalo was a prime source of meat for native Hawaiians and with the help of Palo Alto, California-based InGen (International Genetic Technologies, Inc.), UH genetics professor Henry Wu hopes that it can make a comeback to the islands.
"Resurrecting an extinct species would be an amazing achievement," says Wu, "However, we are looking beyond that. What will happen to this species once we bring it back and establish a breeding population?"
Wu cites a 1977 UH study to farm-raise moi, which resulted in replenishing the fish population and made it a viable food source again in Hawaii.
"Based on the fossil record, the moa-nalo was a hearty bird," says paleontologist Alan Grant, who worked with Wu to find the fossil specimens. "Based on the remains I have examined, a living moa-nalo would have provided a sizable drumstick."
Wu and his team have been able to successfully extract and map the DNA from moa-nalo remains. They are now working with InGen to adapt their technique to insert the DNA into the egg of its closest living relative, the Pacific black duck.
InGen has been successful in cloning various reptiles at their Isla Soma research facility. The company is optimistic that their process can be adapted to work with birds.
Wu had no response when I asked him when we would most likely see moa-nalo on a restaurant menu, because Dr. Henry Wu was a fictional character from "Jurassic Park."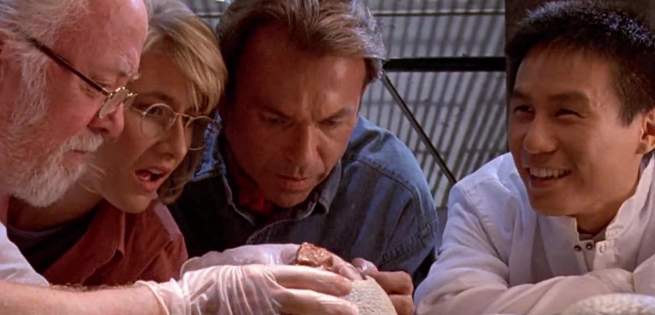 Happy April Fools Day!
Past April Fools Day Fun:
Who wants a POG fruit?
Hawaii Food & Wine heads to the Target Isle