Mercedes-Benz Fashion Week: Mark and Estel collection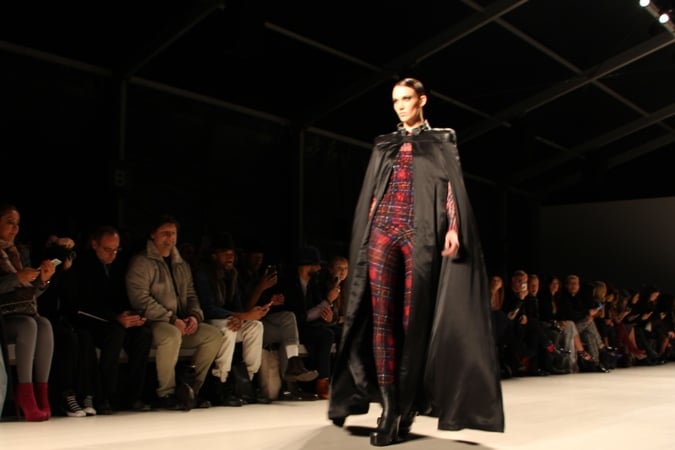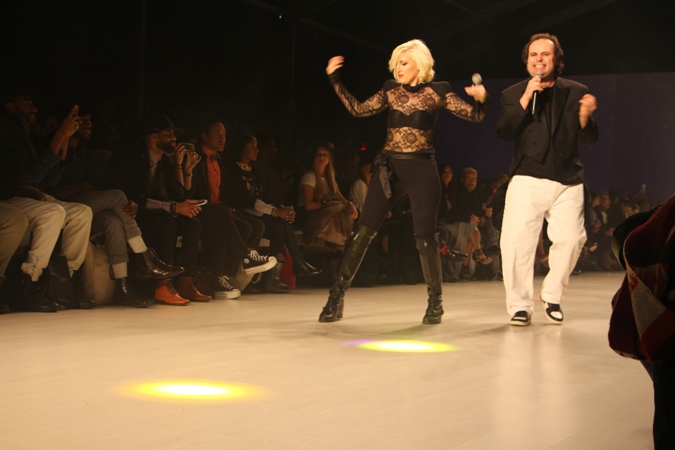 "You are fashion rock stars, you are beautiful just the way you are!" Belted out by Mark Tango and Estel Day, the fashion and music duo of Mark and Estel, these words closed out their runway show. Performance has been the fabric of their brand since they launched in 2005. The press took notice early on when Mary-Kate Olsen started sporting their designs. Fame and attention ensued; in 2009 they custom-made the 'Ripped & Holey Leggings' for Lady Gaga's Fame Ball Tour.
The duo's Fall/Winter 2015 Stairway to the Stars collection made me want to host a royal rock 'n roll ball when I get back to Honolulu – it oozed a rebellious rocker spirit with a grownup spin. ME-created herringbone, gingham and tartan prints in silks, wools and knits were the foundation of their ready-to-wear collection.
Here's a look at my favorite moments before and during the show: