Meet the artists: Wooden Wave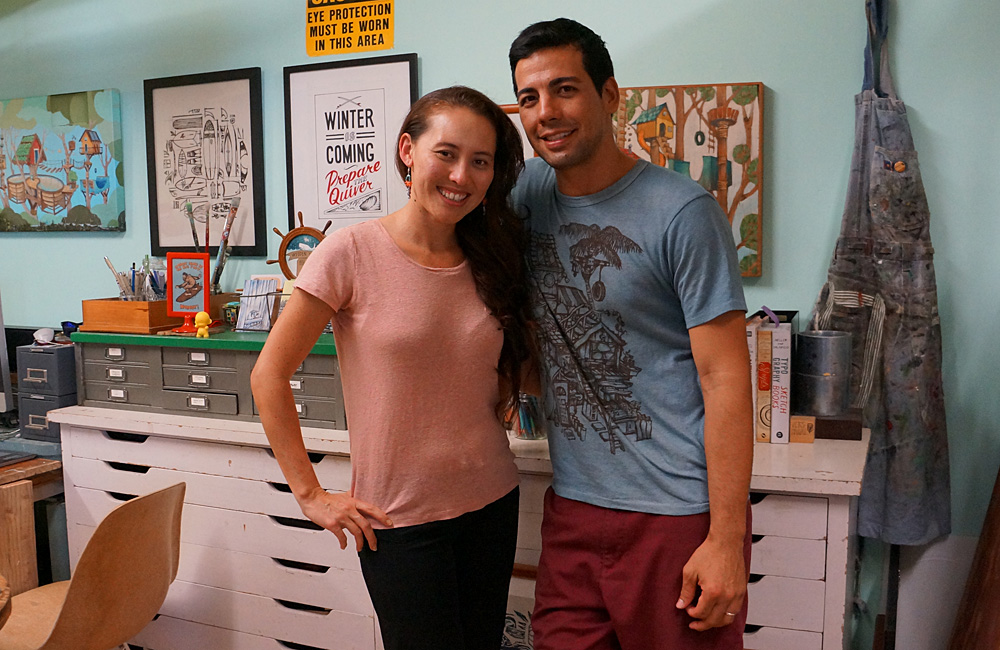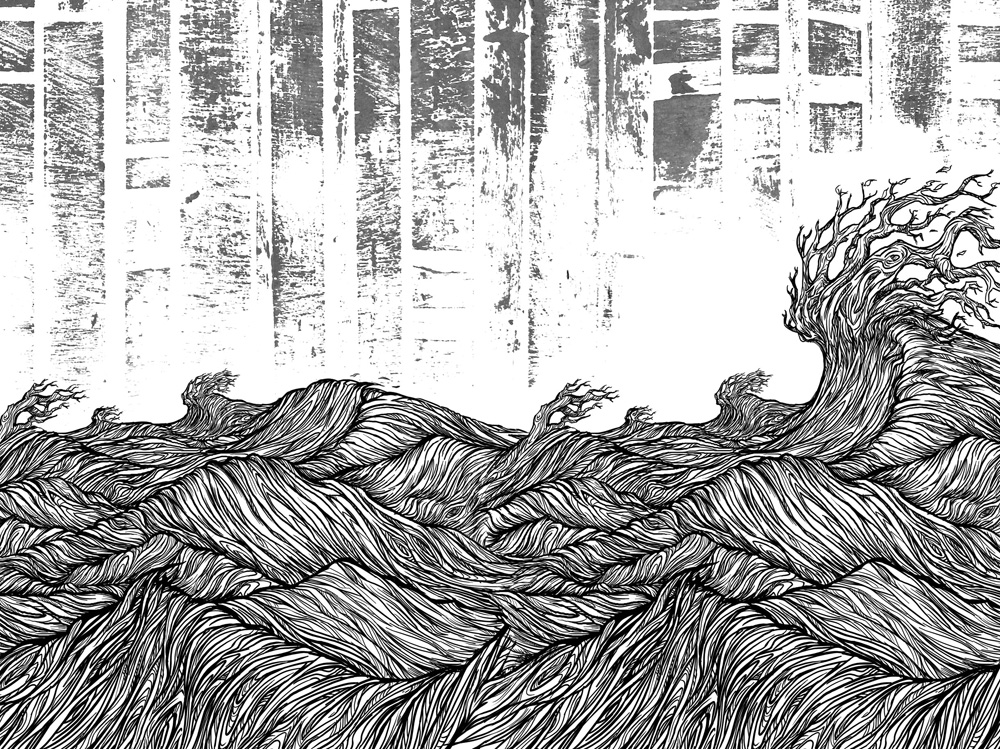 One of the new features on Frolic I'm particularly excited to introduce is our background art, which we'll be rotating every month with works by local artists. For our launch, I asked Pow Wow artists Matt and Roxanne Ortiz of Wooden Wave to come up with something that would help set the right tone for our new site.
My specs were simple. I was looking for artwork that incorporated some element of Hawaii, but not obviously. I didn't want anything iconic, but rather something bold and fun. Matt sent me his original Wooden Wave hand-drawn illustration with some added woodprints. I loved it and knew it would work perfectly with the new site.
My intention is for Frolic to become a gallery for Hawaii artists. I want to showcase the works of painters, tattoo artists, muralists, illustrators and others. So I'll be on the lookout for more stunning art to feature on our site.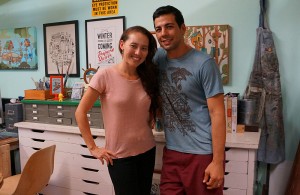 I feel fortunate to have been steered to Matt and Roxanne for our first background design. They're an inspiring, married pair, working collaboratively out of their Lana Lane studio to create custom hand-drawn illustrations, murals and paintings. They had previously run Vers Hawaii, which was well known for its art-inspired t-shirts, but they're now focused on creating commissioned works of fine art.
Their artwork reflects their common interests in surfing, skateboarding and nature. Matt sketched the original Wooden Wave in 2008 in his journal, after having a dream about it. (For those like me who didn't know, a wooden wave is another term for a skateboard ramp; but in this case, it's depicted as an actual wave.) "Hawaii has played a major part of our work, adding unique twists," Roxanne says.
Visit Wooden Wave on Facebook to see more of their work, and follow them on Instagram @wooden_wave.