Meet the First Finishers of the HONOLULU Family Virtual Fun Run, Presented by Mobi
One is a preschool girl, one is an elementary school athlete. One ran in New York, the other around Hawai'i Kai. But both of these keiki can now claim the title of virtual fun run finishers!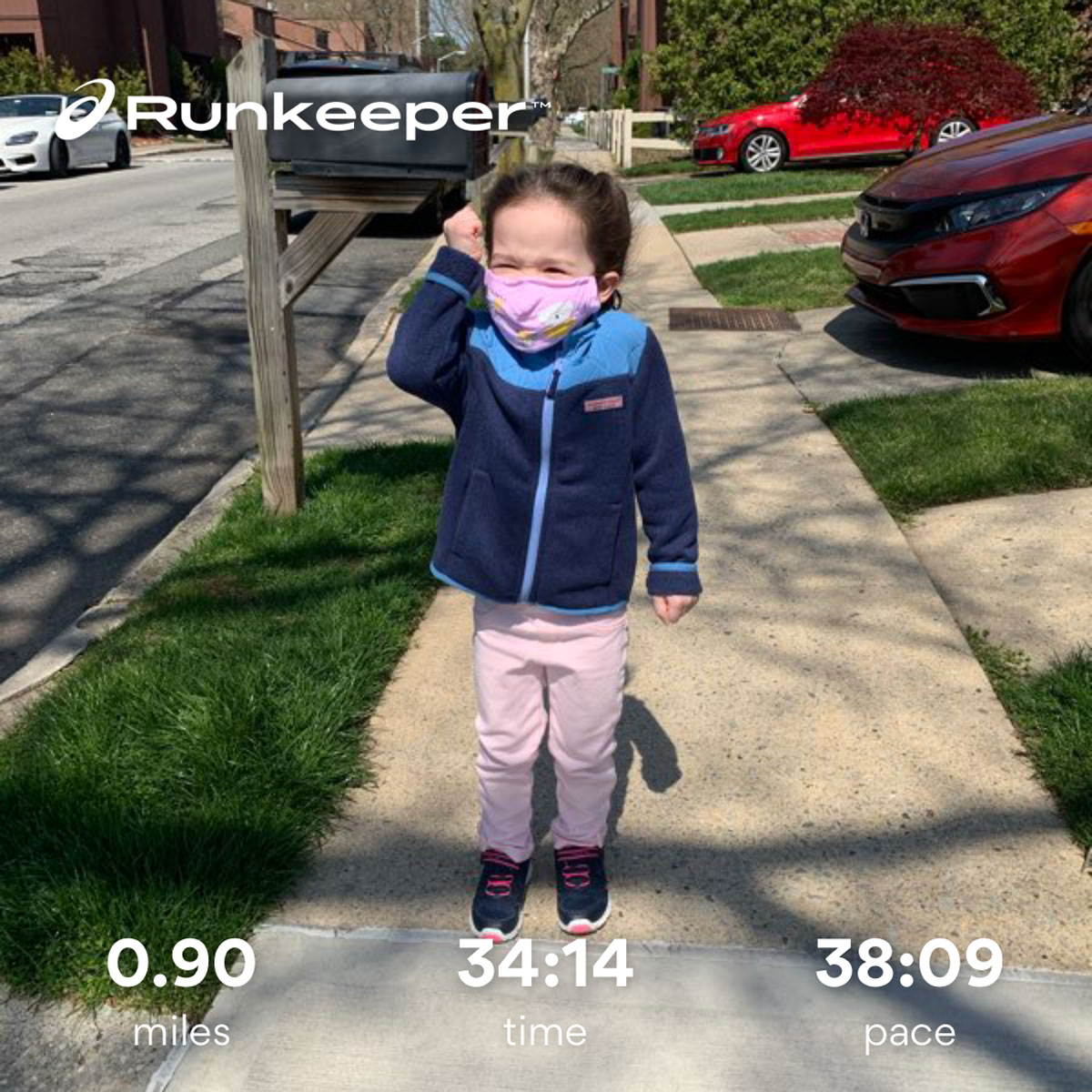 Photo: Courtesy of Donna Chan
When New York City ordered its families to stay at home, Donna Chan and her family hunkered down. No longer able to take strolls through Manhattan or play in the park, their lives, like so many of ours, revolved around virtual school, working from home, Disney movies and lots of baking together. Chan also takes a break with the weekly email from our sister publication Hawaiʻi Magazine, something she's enjoyed after multiple vacations in the Islands. When she read about the HONOLULU Family Virtual Fun Run, presented by Mobi, she and 4-year-old Alison were in! The idea of getting outside and helping raise money for personal protective equipment were all the inspiration they needed to sign up for Alison's very first fun run.
Chan downloaded the Runkeeper app to track their distance. Alison, still missing her teacher and classmates, slipped on the jacket she used to wear to school every day, and the two went for a walk around Staten Island in 50-degree weather.
"Alison was so excited when we started our trek that she yelled excitedly to announce she was doing a 'special run,'" Chan says. "We purposely took routes that she has never taken before so she was able to take in new sights. When she saw friendly faces of some neighbors, she also let them know that she was doing a special run."
Alison had only been registered for the 500-meter fun run, but as she sped around her neighborhood streets, her mom says she ended up completing almost a mile to become HONOLULU Family's first finisher. And she doesn't want to stop. Chan say Alison asked to do another run this weekend. She can jog along with her mom who is now signed up for the 5k.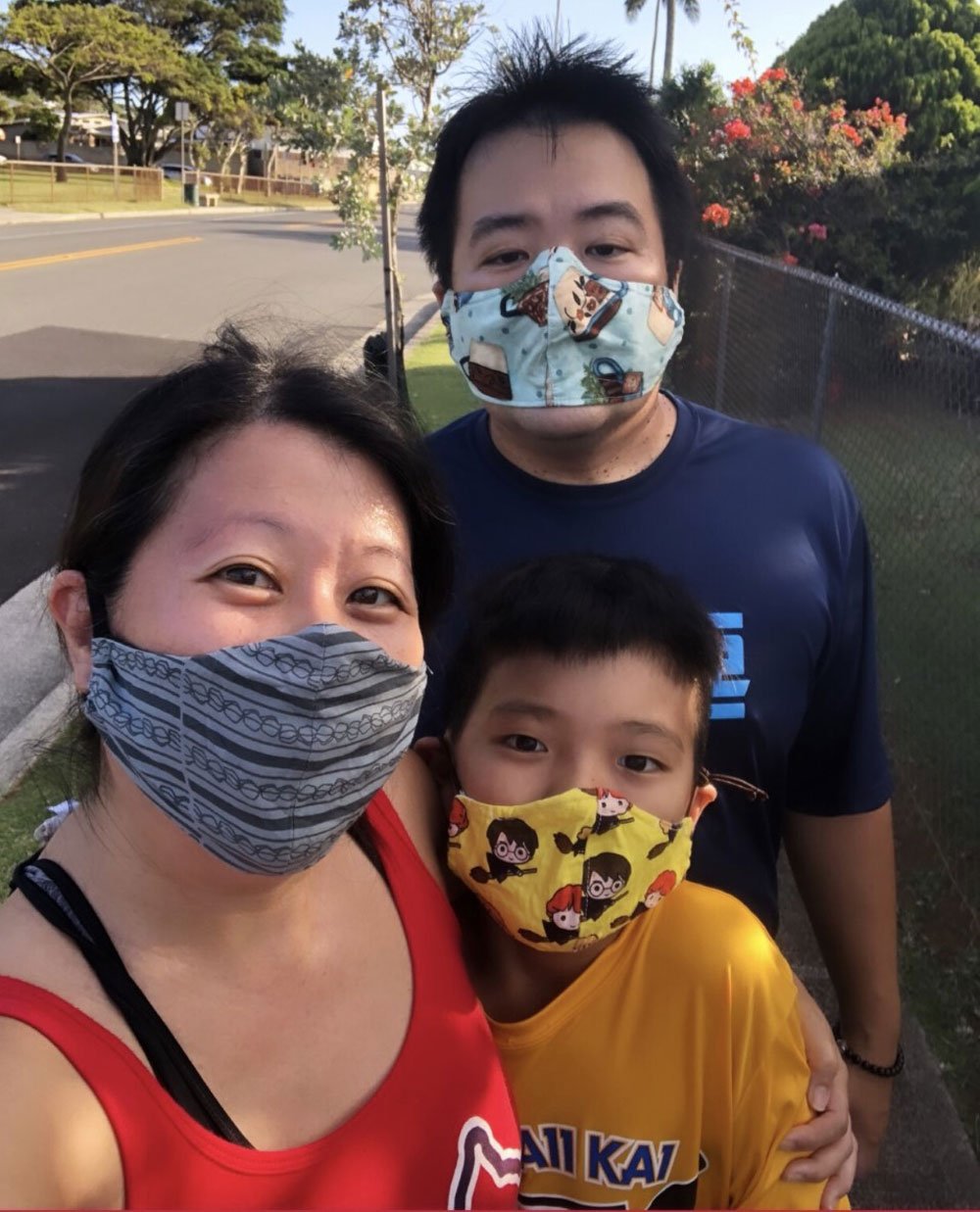 Photo: Courtesy of Melissa Yamaguchi
Hawaiʻi Kai mom Melissa Yamaguchi and her family are seasoned HONOLULU Family run participants. They joined the first fun run on Aug. 5, 2017, Yamaguchi's birthday. In the photo posted on Instagram that year, you can just catch a glimpse of Brennan's orange shorts at the starting line of the keiki dash.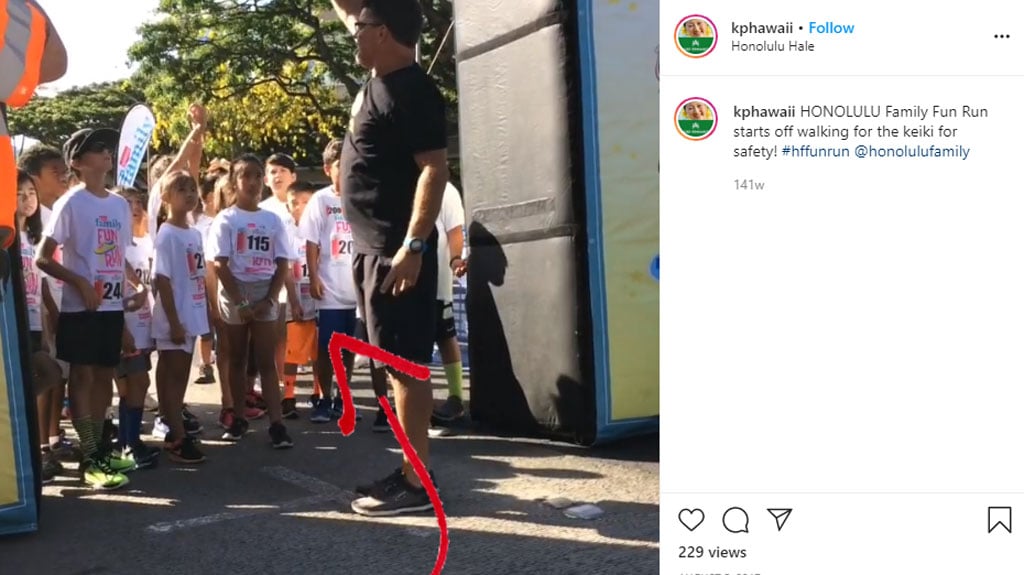 Photo: Courtesy of Kaiser Permanente
Brennan in our first HONOLULU Family Fun Run.
Now, he is 11 and in fifth grade at Maryknoll School. Brennan's an active student who misses his sports "like crazy." He plays on two baseball teams, basketball teams for both i9 and Maryknoll and flex football. For their run, the family set off from their home to the skate park near Kamiloiki Elementary School. Brennan picked the route, adding a few side streets to hit the 5k distance. Yamaguchi says she and her husband, Ryan, were glad they could still do the run even when so many other events have been canceled.
"Knowing others are out there and will complete the run keeps us together even if we are apart during this time," she says.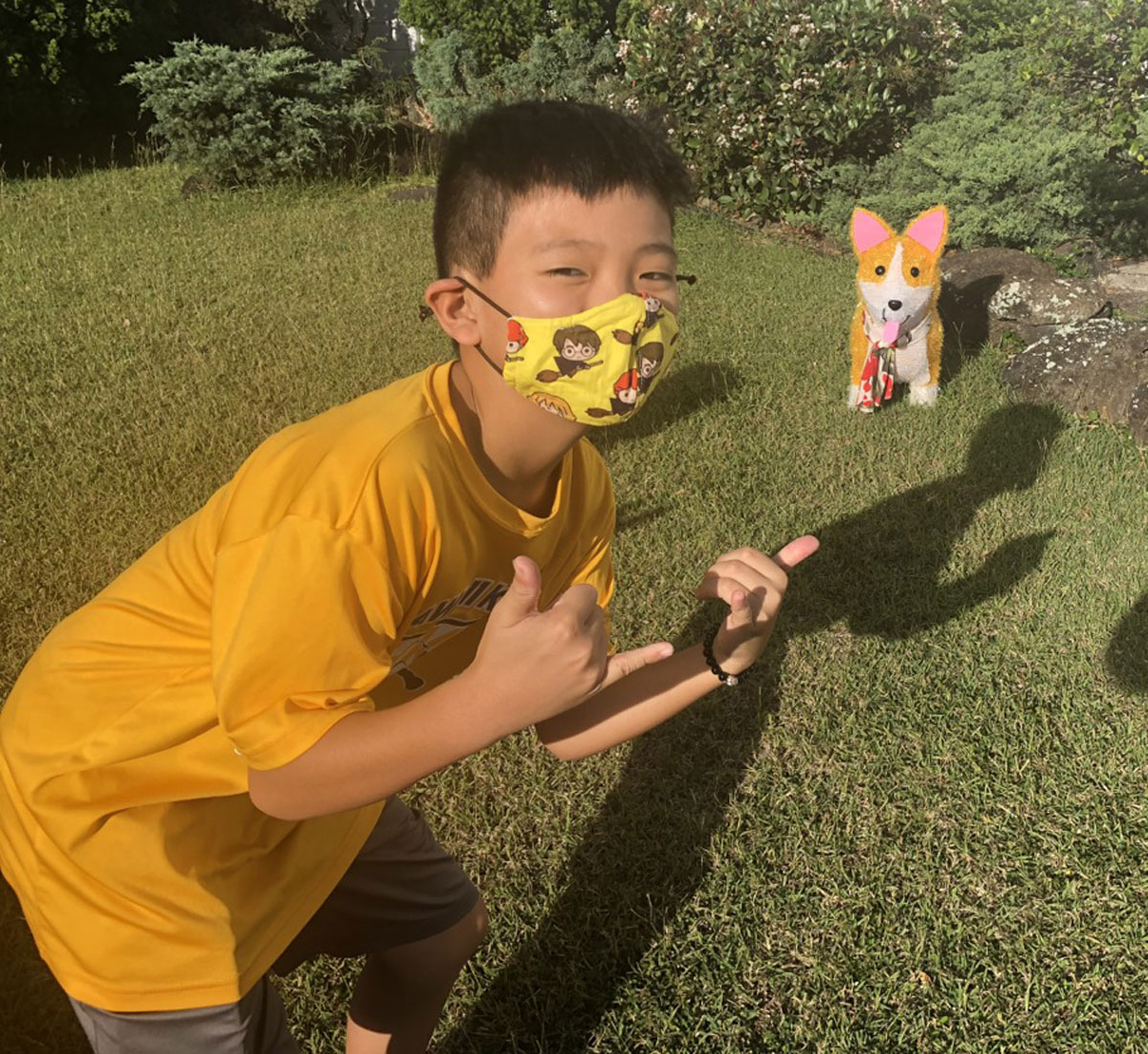 Photo: Courtesy of Melissa Yamaguchi
Yamaguchi says they're doing well during the stay-at-home orders. Brennan is in school online, does weekly workouts with his baseball team, and the Yamaguchis have joined the Hawai'i Youth Athletic Organization challenge to thank essential workers during this time. Brennan helped gather items for care kits for Kuakini Medical Center social workers.But one of the family's biggest disappointments is that a bill Brennan worked on (SB2554) requiring all workplaces to educate employees how to treat seizures from epilepsy, a condition his friend has, is now at a standstill in the legislature.
You can still sign up for our fun run through May. Go to hnltix.com to register!