Meat sizzling over coals is more than food porn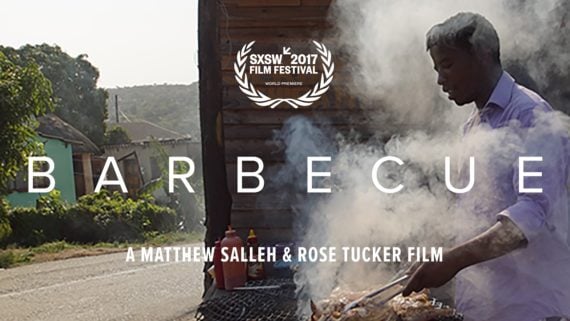 Be it Japanese yakitori, Filipino lechon, American barbecue or shawarma in a refugee camp near the Syria-Jordan border, every culture has a traditional form of cooking meat over fire. These practices and what they mean to the human race are explored in the new documentary "Barbecue."
Australian filmmakers Matt Salleh and Rose Tucker traveled around the world to document barbecue traditions in 12 countries, and the spectacular ultra high definition begs to be viewed on a big screen.
Although "Barbecue" does have its fair share of sizzling, smoky food porn, and it is glorious, it's not just about the cooking.
"Fire brings people together," says an unseen narrator at the opening of the film. "Fire started to make people huddle around and start to talk and tell stories."
The act of barbecuing, it turns out, is timeless and elemental, and as ingrained in our different cultures as coming together to share a meal.
Thanks to the Hawaii International Film Festival, barbecue lovers can preview the film at the Ward Village Courtyard Cinema on Thursday, Aug. 10. The screening is free, but you'll need to register online to guarantee yourself a seat. Thursday's screening is a preview to the movie's Netflix premiere on Aug. 15.
Thursday, Aug. 10, 2017
6 – 9 p.m.
Ward Village Courtyard
1240 Ala Moana Blvd.