McRib returns to happy fans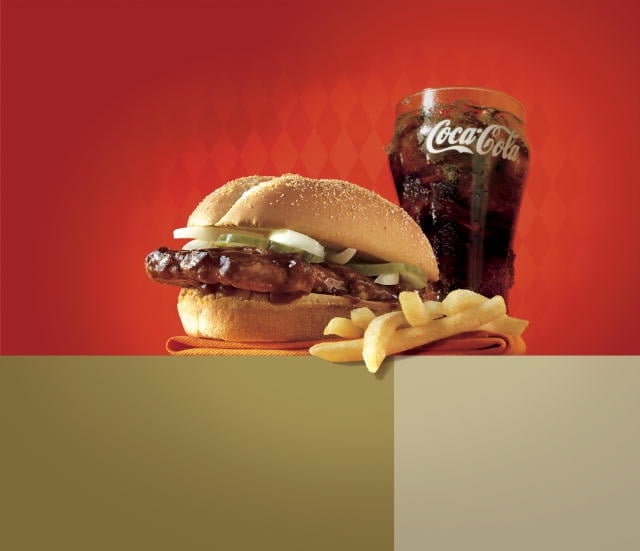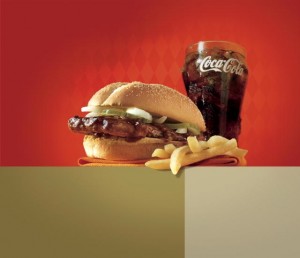 It's back.
After a 16-year hiatus, the beloved McRib sandwich, a cult favorite on the McDonald's menu, returned yesterday to all 14,000 locations nationwide for six weeks.
The McRib — not the healthiest option at the fast-food chain with 26 grams of fat — consists of a formed ground pork patty drenched in barbecue sauce and topped with onions and pickles and served on a six-inch roll.
This sandwich usually appears on the menus of only a few select locations — hardly ever across the nation at once. In fact, there's a popular McRib Locator, which tells fans where the McRib sandwich is being sold across the country. And people drive to find them, over hundreds of miles, driving for hours, trust me. (The iPhone and iPad app is coming next month.)
"We are excited to bring the McRib back to all its adoring fans in Hawaii who can't wait to get another bite of the sandwich they love so much," said Melanie Okazaki, marketing manager of McDonald's Restaurants of Hawaii, in a news release. "It is always a popular item when we offer it to our customers in Hawaii, but to have the McRib come back across the nation all at once shows the fans' demand for this sandwich is really strong."
Ironically, the sandwich didn't do well when it first came out in 1981 and removed from the menu four years later.
But since then the McRib gained legendary status, and fans starting creating Web sites, Facebook pages and other online communities to tout its greatness.
Even celebs like Stephen Colbert are singing its praises:
"As much as I love ribs, there's one part that I hate: the ribs. Those bones are taking up precious meat space! That's why I've always loved the McDonald's McRib Sandwich. You see it's shaped like a slab of ribs, but it's just the good parts. And possibly the bad parts — I don't know what's in it, but it's delicious … It's like a phoenix rising from the ashes! Then being deboned, mechanically separated, and reformed into a tasty sauce-slathered McPatty."
Admission: I've never had one. But after all this hype, I'm heading to McDonald's before Dec. 5, when it will be taken back off the menu. I'll let you know what I think.
Any McRib fans out there?
***
To read all of Cat's blogs, visit www.nonstophonolulu.com/thedailydish. Follow Cat on Twitter @thedailydish or send her an e-mail at cat@nonstophonolulu.com.
RECENT BLOG POSTS
Andy Irons dies; I'm in shock
How annoying is product placement?
'Long hair not appropriate for grown-ups'
FUUD: Chef Mavro on King Street
Scare my costume off
ASK DR. DISH: Love those jerks
Ho, brah, I stay local now
Flush with frustration
FUUD: Tsukeneya Robata Grill near UH
Does that headache come on the side?
Love traveling, hate flying
'H50' no reality show
Top 10 best memories of Europe