Maui dining: Humu at the Grand Wailea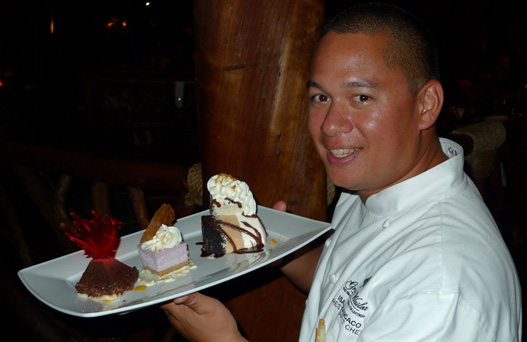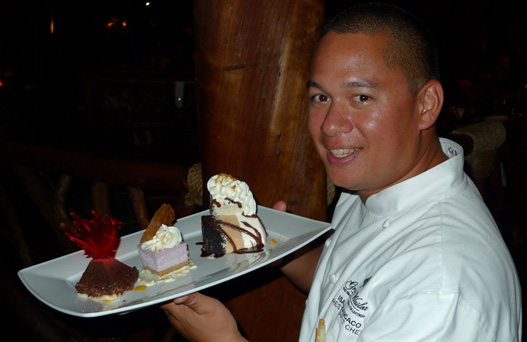 Simplicio Paragas of InsideOut Hawaii magazine recently did a profile on Maui boy Isaac Bancaco, who had been away from Hawaii for more than a decade. He completed his culinary degree in Portland, OR, and had worked at Ming Tsai's renowned Blue Ginger as well as Roy Yamaguchi's Los Angeles restaurant.
Right about the time he started getting homesick, the Grand Wailea had an opportunity at their signature restaurant, Humuhumunukunukuapua'a. Bancaco returned home in April 2010 and revitalized the menu.
"I didn't change the menu," he explained. "I kept what was already there, but added more local ingredients in a modern way. For example, the pohole fern salad is a new side for the sea bass. It's picked in our forests here on Maui, and a woman named Gladys brings it in her car. You can't get more local than that!"
Since I was staying at the Grand Wailea, Bancaco invited me and my friend, Julie Yoneyama, to Humuhumunukunukuapua'a for dinner. We tried the tasting menu, but had to tap out before the lamb came because we were just too full. I was a little sad about that because our waiter moaned, "Nooooo! That's the best thing on the menu!" Well, next time. And now that I'm in love with Bancaco's food, believe me, there will be a next time.