Maui: Dine-around in Wailea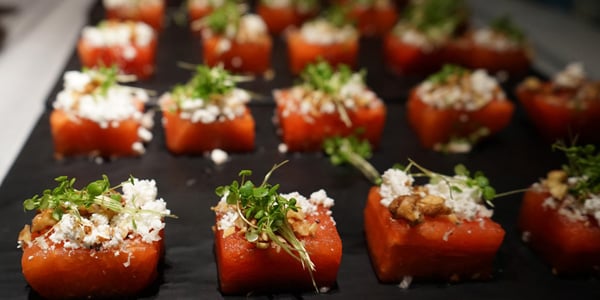 I'm finally catching back up to my Maui trip last weekend! As part of the Maui Agricultural Festival activities, the media and visiting chefs were treated to a dine-around at top Wailea restaurants: Capishe? has been around for more than a decade and has won numerous awards, but I've never had the opportunity to dine there. Ka'ana Kitchen in the Andaz Maui just opened last year, and I got to eat there last month (click here for the blog post). And the newest of the three is Migrant Maui, which took over the bar area of Mala Wailea — a restaurant within a restaurant.
This was especially fun to be able to talk story with the chefs at each restaurant and get to know them better. The cocktails were also nicely done, but I think my favorite was being able to rattle off my drink preferences to Ka'ana Kitchen's bartenders and see what they came up with.
Wailea dine around
Picture 1 of 28
We started at Capische, and what an innovative way to set up a pupu party! Chef Chris Kulis set up all the items on a gigantic marble slab so we could help ourselves to what we liked: cheeses, meats, bread, fish, radishes wrapped with sashimi, pickled vegetables, you name it. It was an artful charcuterie board, for sure.
These are just the highlights; for all of my photos, click here.
Up next: My favorite agricultural festival!
Disclosure: This trip and meals were sponsored by the Maui Visitors Bureau.