MAMo Wearable Art Show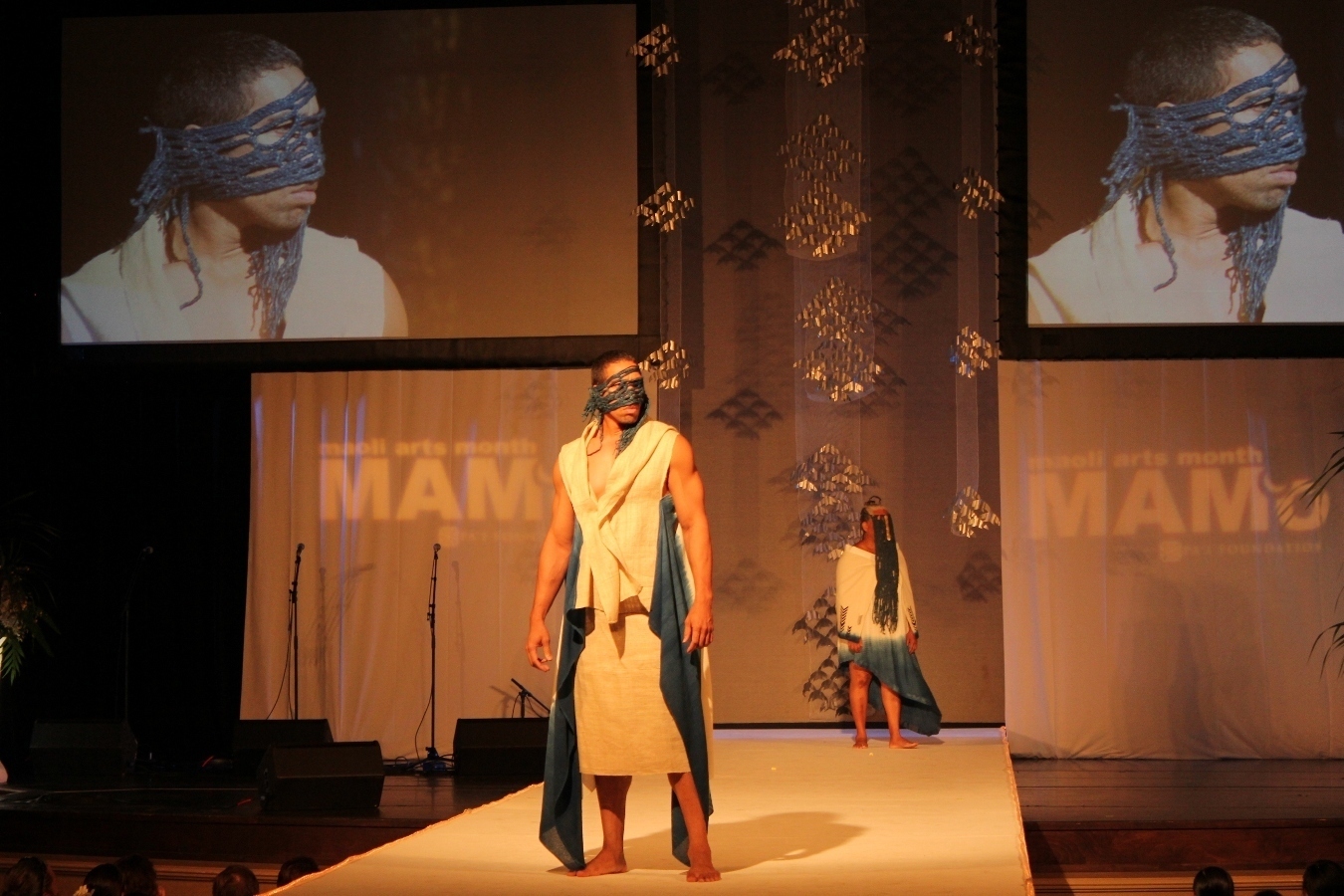 A feast for the eyes and ears, I left the Hawaii Theatre Wednesday night amped up and inspired by the Native Hawaiian artists featured at the 2014 MAMo Wearable Art Show.
Tattoo artist Keone Nunes set the tone for the evening with his live demonstration of kakau (the action of applying the tattoo). Throughout the evening via a backstage camera, the audience was able to view the progress of the tattoo that was unveiled on stage at the end of the evening.
Each collection had a distinct personality and message. But before I talk about the designers, I must say that the models, most of whom were not professionals, were great and very natural on stage. Likely because most of the models are hula dancers.
Here's a look at the show and the featured designers.
MAMo Wearable Art Show
Photos by Amy Azada