Mais oui! Sharing small plates at Chef Mavro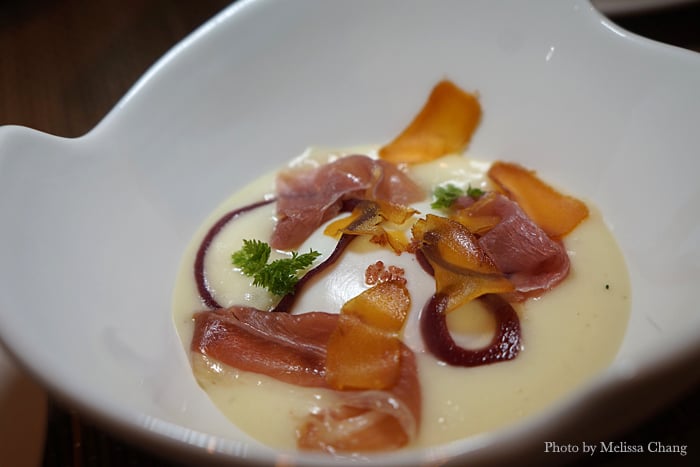 Can you believe it's been 19 years since George Mavrothalassitis opened his iconic Chef Mavro restaurant on King Street? People who have dined there know that the experience is comprised of a tasting menu, between six and 12 courses, depending on the season, and running about $200 per person.
Over the years, Chef Mavro has adjusted the menus and experimented with new things to keep the relationship with his customers fresh. The latest concept, I have to admit, is a pretty smart move. Executive Chef Jeremy Shigekane, who dines with a younger demographic, suggested a "small plates" concept where diners could build their own dinner and share the plates with their friends. Brilliant. So many times, I might be craving just one or two items or may not be hungry enough for a whole degustation menu. This also gives more people the opportunity to taste the talents behind the restaurant at a more reasonable price.
Don't worry, you can still get the degustation menu; they've reconfigured the restaurant so the upper tier serves the tasting menu, while the main dining room focuses on the small plates.
We tried several of the small plates in a group of six, and the bill would have come out to about $100 or less per person … and I was actually too full, so we could have cut back on a few plates. My favorites were: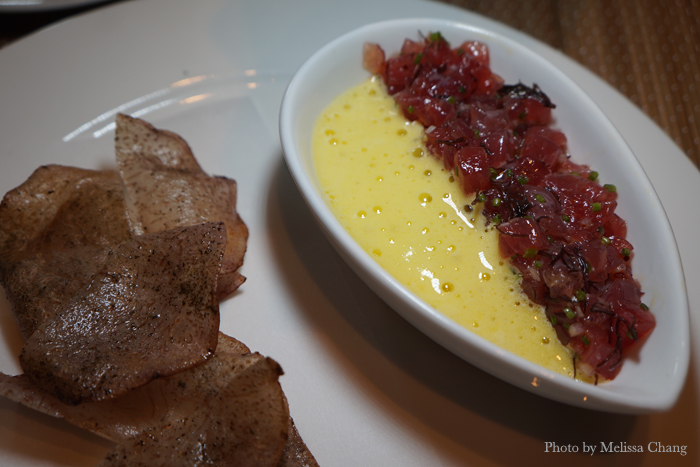 Bigeye ahi poke ($19) with shallot, chive, ogo, aleppo pepper, extra virgin and olive oil. It's good as is, but try it with the sake emulsion and housemade taro crisp.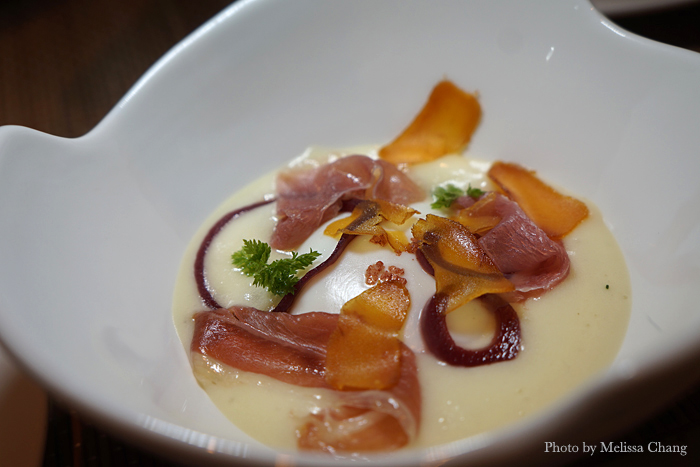 If I just go in for one small plate, it's going to be for the Peterson egg ($18), perfectly cooked onsen style and relaxing on a bed of Yukon potato with San Danielle prosciutto and poutargue. This is crazy good. Lick the bowl when no one is looking. Trust.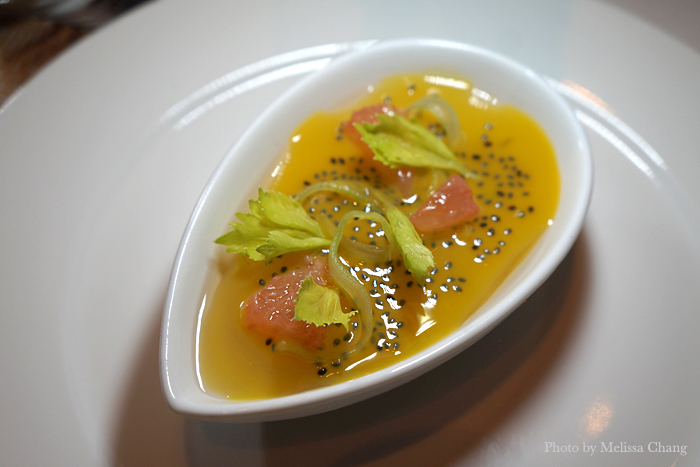 The foie gras parfait ($22) seems more dessert-like, since it is topped with a sauternes glaze and citrus. The celery and basil blossoms help balance out the richness.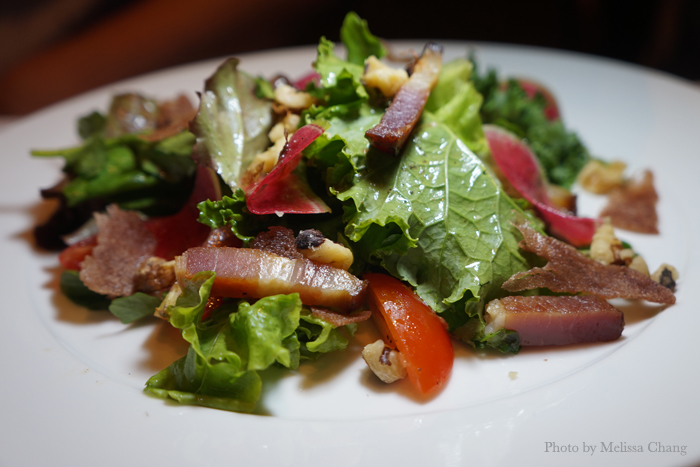 If you're trying to be a little healthier, you can add a seasonal salad ($15) to the mix, and it is full of flavor because of the bacon, croutons and sherry-extra virgin olive oil vinaigrette.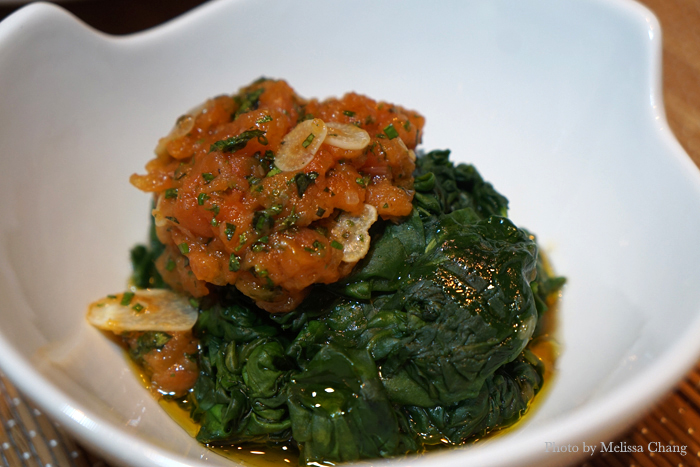 We really liked the spinach and sauce vierge ($12), one of the vegetable sides. It's super tasty and hearty.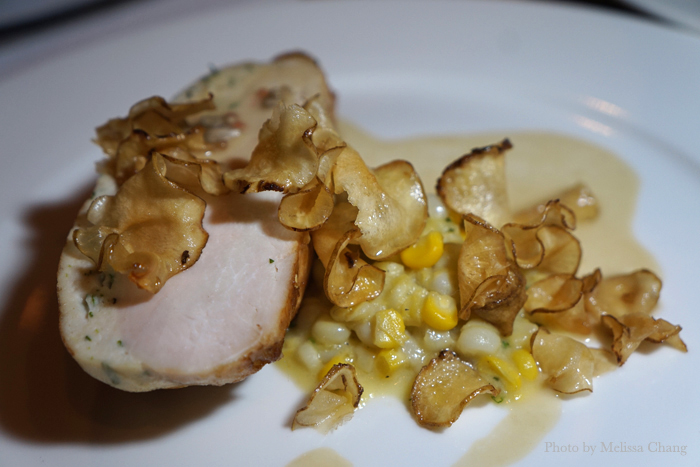 Island free range chicken ($27) sounds kind of plain, but I think we all unanimously loved the sausage it was served with. The tarragon, sun choke and sweet corn topping were also nice touches.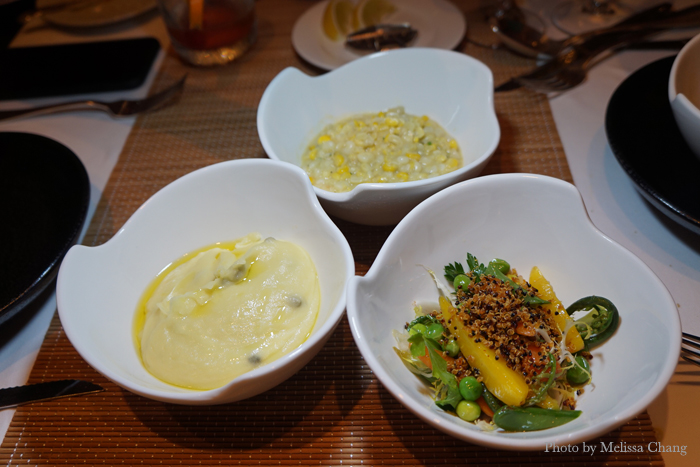 The sides are all $12 and there was enough to go around. Clockwise from top: creamed corn, seasonal vegetables, and caper mashed potatoes.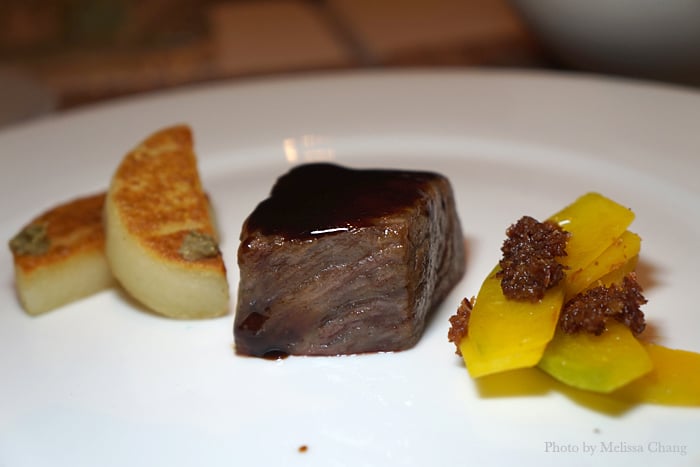 If you feel splurgy, you can get the Miyazaki A5 wagyu for $80. It's served with yuzu kosho potato mochi, Hobbs Shore bacon kabocha, and a pomegranate demi.
You should save room for at least one dessert from pastry chef Jose Calpito. These are also part of the shared plates menu, and apparently will change with the seasons so he can show Hawaii's tropical fruit bounty.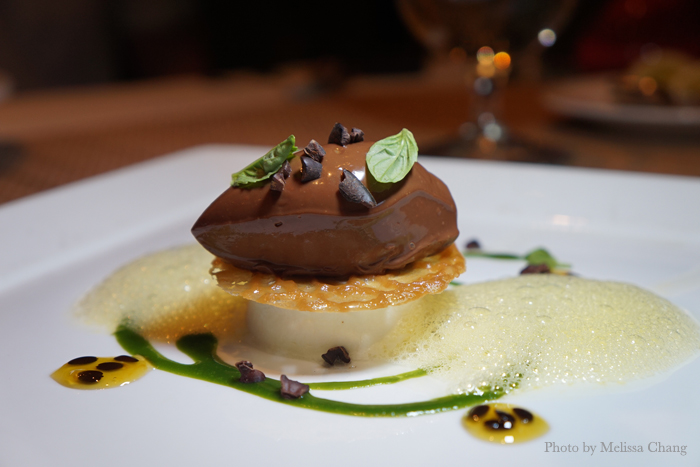 Waialua chocolate ($18), a gorgeous presentation of chocolate gelato and Hawaiian chili atop a Greek yogurt parfait with basil and lilikoi.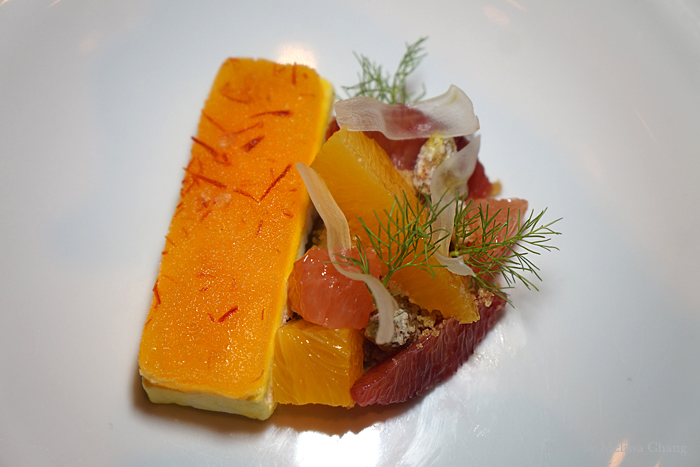 My personal favorite was the Big Island Citrus ($15), Calpito's play on a creamsicle. The block of vanilla semifredo is topped with saffron ice, and accented with calamansi, oranges, grapefruit, lemon, and fennel.
Chef Mavro
1969 S. King St.
808-944-4714