L'ulu 2011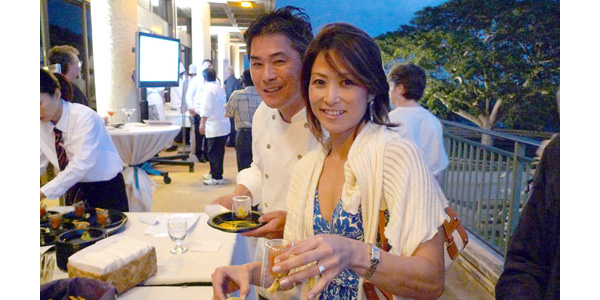 This Saturday is Leeward Community College's annual culinary arts gala, L'ulu. While the main purpose of the event is to raise money and awareness for LCC's culinary program, it's a great way to showcase local chefs, local products, and the local students who bring this event to life.
It's like "Taste of Honolulu," except this is all exquisite food prepared by 13 of the most notable chefs around Oahu. They will partner with farmers, ranchers, and aquaculturists to feature a locally grown or produced food item in their menu offering. You get to see how they link agriculture with the restaurant industry and the creative ways they provide diners with fresh, local dishes.
Ed Morita and I have been invited to the event an in Nonstop style, we'll show you what we ate. Better yet, if you can support LCC's culinary arts program and join us at the event, you can taste it all yourselves.
Here's a look at some of the food and people at last year's event. Please remember, these photos are from last year. The chefs are true artists and will be coming up with some new, exciting dishes for you to try at Saturday's event.
L'ulu 2010
L'ulu at Leeward Community College
Saturday, May 7
6 to 9 p.m.
$125 per person
For ticket information, click here.