Local professor pens fashion book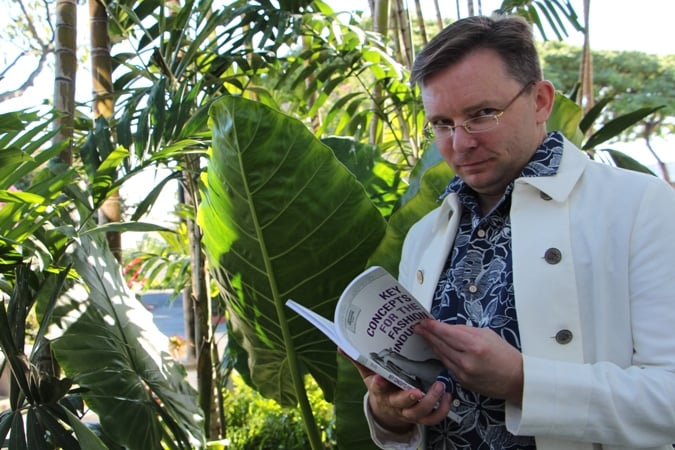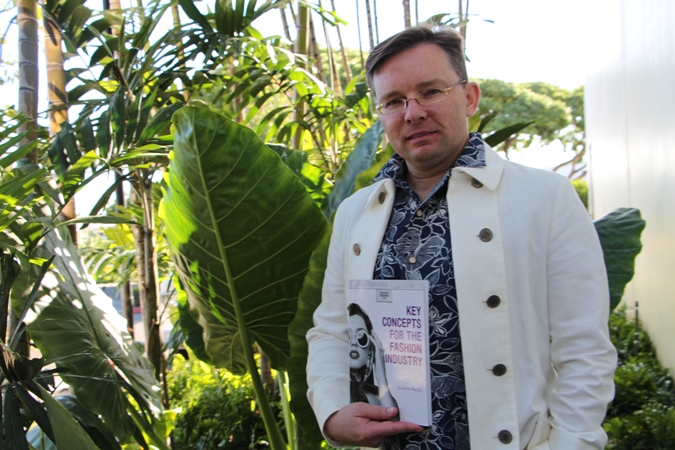 Three men walk into a Prada store in Honolulu wearing the same green shirt. There's no punchline; it's an actual anecdote from "Key Concepts for the Fashion Industry," a new book written by local professor, Andy Reilly.
Spring 2015 classes begin today at the University of Hawaii at Manoa, and it's likely that some of the new fashion students will be reading the book, the fourth in the series Understanding Fashion. The book starts off predictably, discussing theory and core concepts. But as it goes on, it morphs into an interesting read for any fashion enthusiast, referencing everything from the comeback of the Converse shoe, the proliferation of Birkin bag knock-offs, and the likes of "Jersey Shore" on taste or the lack there of.
Although the book is meant for a national audience, Reilly doesn't shy away from Hawaii references, such as the origins of Aloha Friday attire, misconceptions of the Hawaiian print shirt, and the popularity of Yakuza style tattoos in the 1960s.
It's a quick read — less than 150 pages — and you'll come away with a new understanding of what causes and kills trends, and how society is influenced by celeb-designers, the new breed fashion icon.
Published by Bloomsbury, the book is sold locally at the UH Manoa bookstore and on Amazon.com for under $30.