Local, organic Ceylon cinnamon for the holidays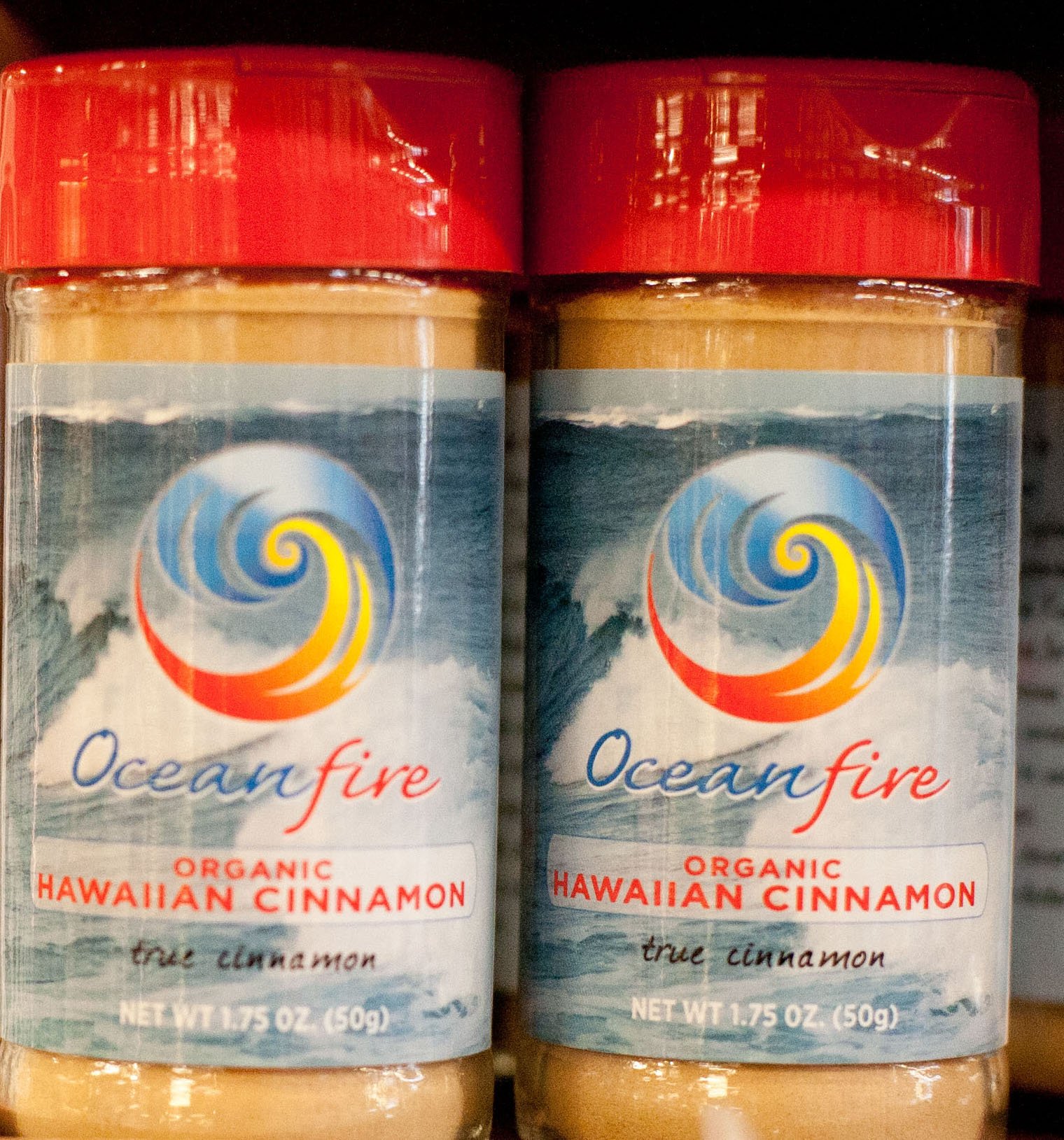 Just in time for the holidays (pumpkin pie! apple pie! mulled wine!), Whole Foods is now selling local, organic cinnamon. It's Ceylon cinnamon, or true cinnamon (versus cassia or Vietnamese cinnamon), and it has a sweeter taste and aroma. It really does. I tried it straight from the bottle this morning and it was almost like cinnamon-flavored powdered sugar. It's also much finer than the other jar of cinnamon I have in my pantry. Tane Datta, who grows the 20-year-old cinnamon trees at Adaptations, an organic farm and co-op in Honaunau on Big Island, says in milling it finer, he trades a longer shelf life for more flavor. "But we don't expect to be holding our cinnamon for three to five years like other cinnamon on the shelves, which is out for a long time before you get it," he says. Rather, Adaptations' cinnamon can go from tree to shelf in six months.

Photo courtesy of Adaptations
Tane Datta scraping a cinnamon branch.
To arrive at cinnamon spice, Datta harvests five-year-old branches from his trees (the industry standard is three years, he says, but the older branches have more flavor), then scrapes the outside bark to clean it. Using a hammer, he taps on the log until the bark pops off. The harvested bark is dried and then sent off for milling. Since only the bark is used for cinnamon spice, Datta ends up with some sizeable logs which he's milling into cooking planks for the grill. Food he cooks over these planks develops a cinnamon aroma, though "nothing overpowering," he says. He's looking for a miller to produce the planks commercially; in the meantime, chefs like David Paul of Lahaina Grill are experimenting with the planks as well as Adaptations' cinnamon leaves, related to bay leaves. "The flavor is subtle," Datta says. "I throw it in tomato sauce and apple pie. You think of cinnamon in a cinnamon roll and you really know that's a cinnamon flavor. But if you don't quite make it so strong, and you put it behind a flavor it really enhances quite a few other flavors. It's kind of like an old-fashioned accent."
Local organic cinnamon under the Oceanfire label ($8.99) at Whole Foods Kahala, 4211 Waialae Ave., 738-0820