Local Artists Turn Toms Into Art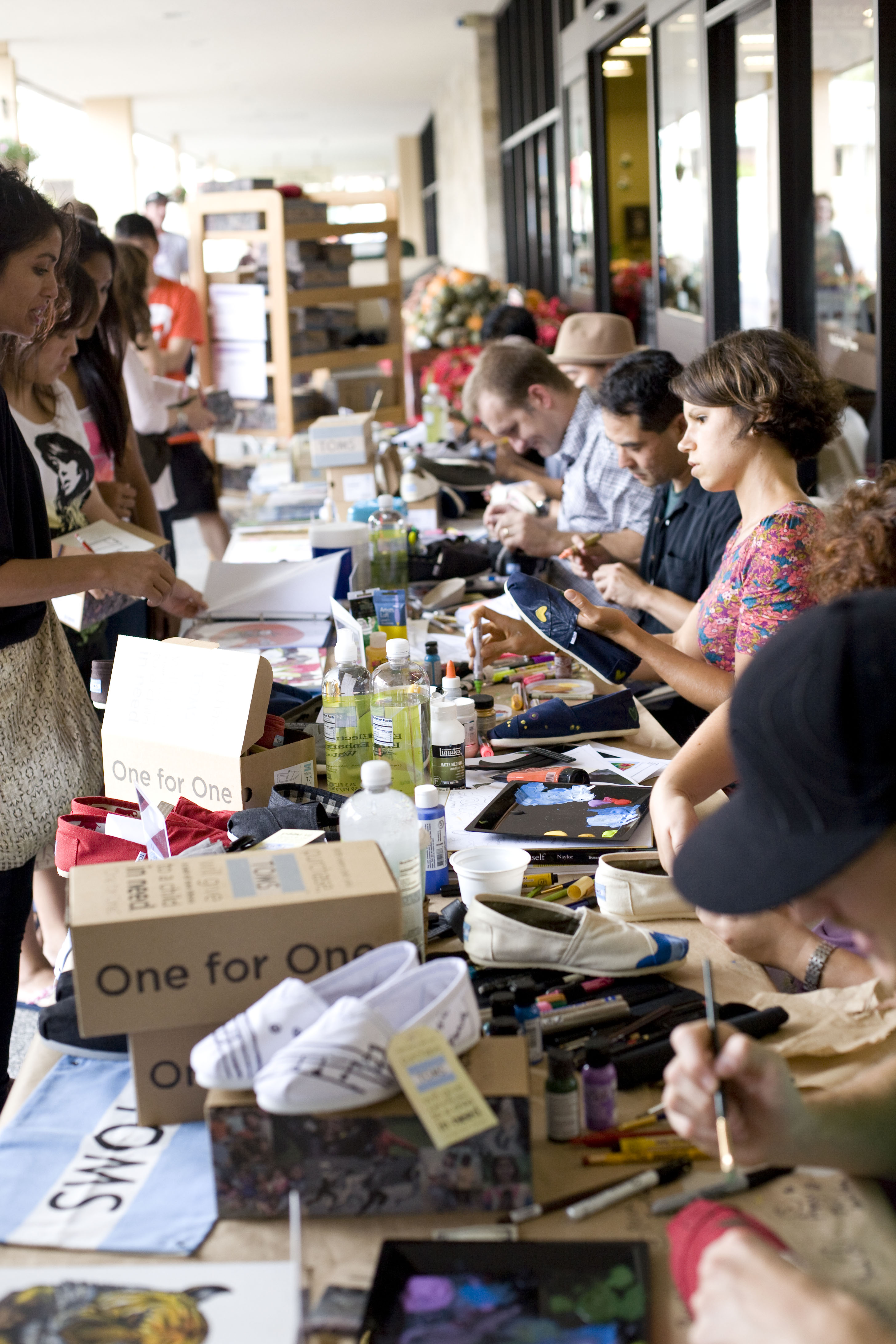 Editor's note: Due to the success of this event, Whole Foods has added another Style Your Sole event Saturday, December 17th.
I'm not a huge fan of the trendy rope-soled hemp shoes, even taking account the do-good aspect of Toms (for every shoe bought, one donated to a child in need). My main complaints: the hippie aesthetic (so says the slipper-lover) and the petri dish of odors that develop after a few days of wear.
But nevermind all that.
When I happened upon Style your Sole in front of Whole Foods on Saturday morning, I couldn't help but join the Toms frenzy. For the event, Whole Foods had invited nine local artists–Jamie Allen, Solomon Enos, Ryan Higa, Cade Roster, Masako Schwalbenitz, Jon Murakami, Byron Inouye, Christopher Lum and Colin Swick–to customize any Toms shoe bought that day.
Unfortunately, they were all out of my size when I arrived two hours into the event, so I could only look enviously on as Ryan Higa drew his manga-esque characters on someone else's khaki-colored Toms, Solomon Enos finished a psychedelic squid on a gray pair and Jamie Allen began a floral motif on a red shoe. All infinitely more stylish than my schoolkid-era attempts with puffy paint on Keds.
No word yet if there will be another similar event. We'll let you know.