Let's get a … Taste of Wailea!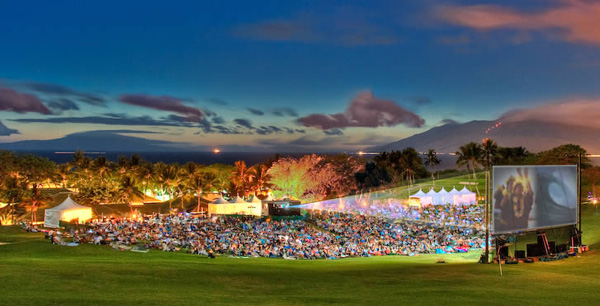 Anyone headed to the Maui Film Festival and Taste of Wailea this weekend? I am, for the first time. How exciting!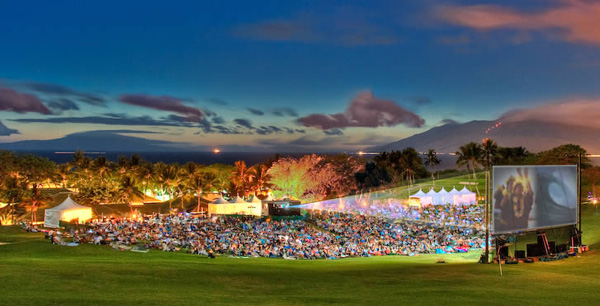 The 12th annual Taste of Wailea is part of the Maui Film Festival, which kicked off this past Wednesday. Like many film fests, this event features celebrity appearances, movies, and food; but it's uniquely Maui with the offering of Celestial Cinema, the nightly movie(s) showing under the stars on the Wailea Gold and Emerald golf course.
Since I'm a foodie, the Maui Film Festival invited me to take in their main food event, so if you're there, hope to meet up! But in the meantime, if you're already on Maui, you might want to attend their very decadent "Taste of Chocolate" event tonight from 10 p.m. to midnight.
It started eight years ago as a large dessert station, and grew from there to the massive chocolate fantasy it is today. Tickets will be sold at the door, and you can expect to enjoy a huge variety of desserts while mingling with celebrities. Here's a video of last year from the Four Seasons Maui:
For $150, you'll get a chocolate buffet including fresh made mini donuts with milk, dark and white chocolate dipping sauces; Waialua Estate chocolate custard with pomelo confit and Earl Gray tea bubbles; frozen white chocolate mousse with salted caramel drizzle; dark chocolate ganache with carbonated orange mousse, and spiced walnuts; and more. Last year, many desserts were made to order to add flair to the festivities.
Hope to see you there!
Maui Film Festival
June 15 to 19
Wailea Arts & Cultural Center
Information on the Taste of Chocolate, click here