Lemon peel gummy fans, here's a side-by-side look at 6 favorites
Because you know lemon peel gummy bears are NOT all created equal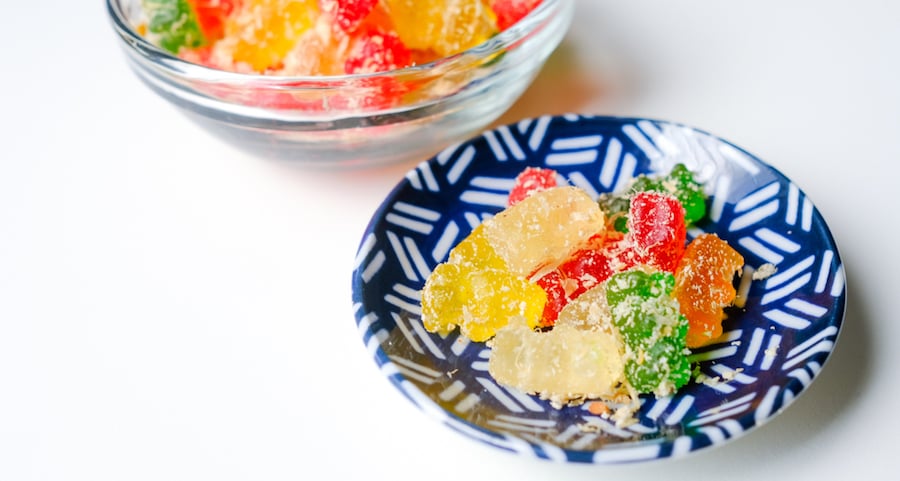 It's been a while since lemon peel gummy bears have addicted our taste buds, so it's time for a re-check. If you think that just because you've tried one lemon peel gummy, you've tried them all, you're wrong. Just ask a group of fans and watch them get into a heated debate over which shop has the best version of this trendy sweet-sour snack. And a whole army of lemon gummy peel fans, loyal to their own brands, agree.
The type of gummy, cut and texture of the lemon peel and ratios of both had to be considered when we searched for the best lemon peel gummy. The selection is so diverse, there's one for every mood.
See also: Who makes the best lemon peel gummy bears?
Carousel Candyland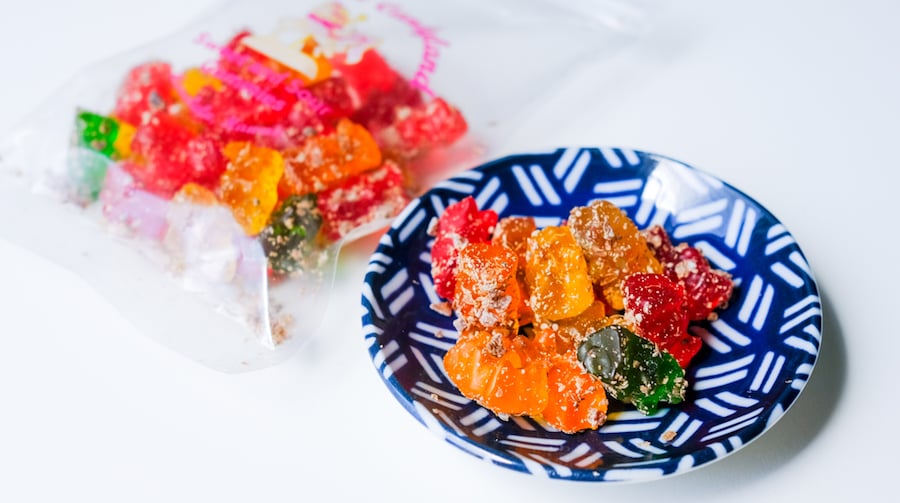 If you ask me, the perfect pairing to hot buttered popcorn isn't mochi crunch, it's lemon peel gummies. Thankfully you can pick both up in the same place: Carousel Candyland. When you first open the bag, the lemon peel coverage on these bears is spotty so it might take some work on your part to redistribute the bits of salty-sour goodness, but you'll be rewarded with the flavor of pure, unadulterated lemon peel gummy. Carousel Candyland uses Haribo Goldbears and a minced dark lemon peel that's heartier than the rest. If you love lemon peel, this is your match.
4 ounces for $5
Open daily, 11 a.m.–6 p.m. Kāhala Mall, 4211 Wai'alae Ave. #7010, (808) 732-7736, carouselcandyland.com
See also: What It's Like Getting Busted Smuggling Crack (Seed) at the Airport
---
Family Grocery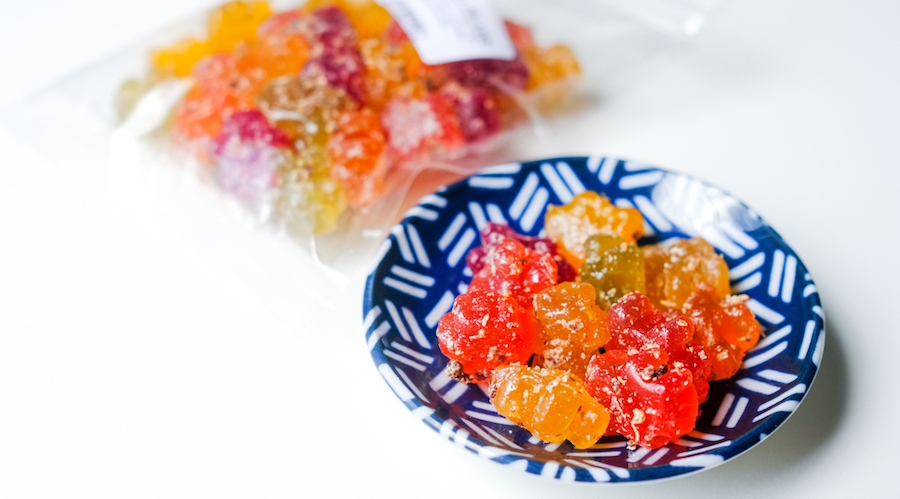 Caution: You're going to need gloves, chopsticks or a toothpick to eat these little guys. Family Grocery's lemon peel gummy bears are on the wet side, resulting in a sticky mess for bare hands. The shop also adds a bit of a li hing plum powder resulting in a zing the others just don't have. Family Grocery uses Black Forest brand gummy bears that are milder in flavor than Haribo and allow the crack seed to be the prevailing flavor.
6 ounces for $3.69
Available at Longs Drugs stores across O'ahu
See also: Where to find crack seed on O'ahu
Kay's Crackseed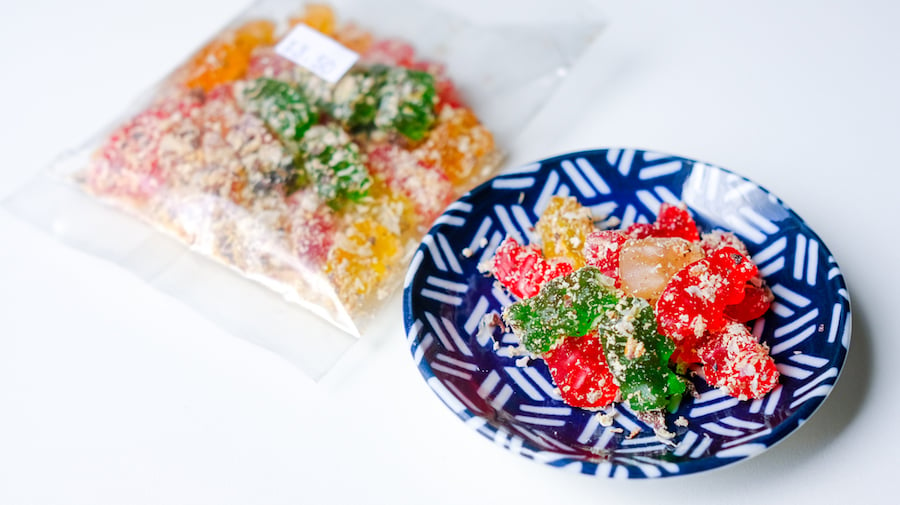 No matter how much willpower you possess, this is the bag of lemon peel gummies you'll end up devouring in one sitting. Kay's Crackseed at Mānoa Marketplace knows it; the gummies come in a nonresealable bag. Enabler! Kay's also uses Haribo Goldbears, which are smaller— and that means more bears fit in every bag. Despite being one of the more affordable options, Kay's doesn't skimp on the lemon peel. There's always a bit extra at the bottom to tip into your mouth like those tempting chip crumbs after you've polished off a bag.
4 ounces for $3.50
Open Monday–Saturday, 9 a.m.–5 p.m., and Sunday, 9 a.m.–3 p.m. Mānoa Marketplace, 2752 Woodlawn Drive, (808) 988-4388
See also: My Honolulu: The Legit Crack Seed Stores From Small Kid Time
Seed City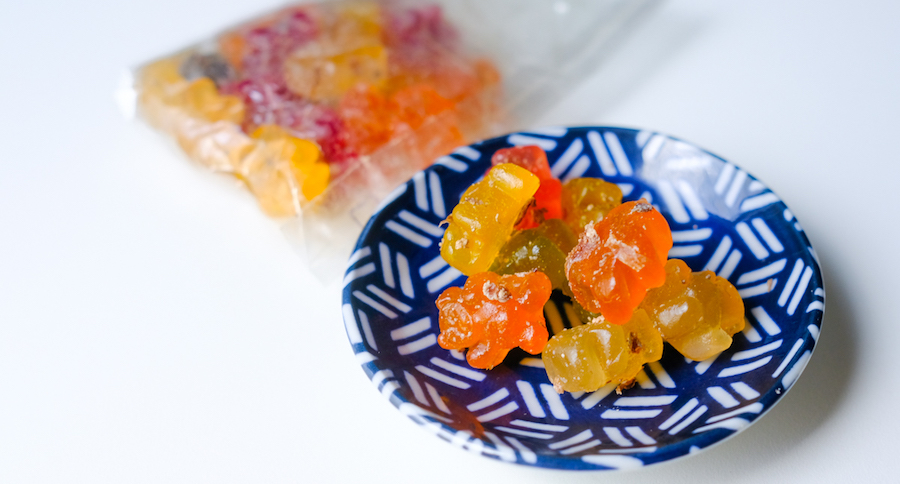 To be honest, Seed City's lemon peel gummies look like they've seen better days. It could be the batch I bought, the most expensive, too, but these bears have the least amount of lemon peel and are similar in stickiness to the gummies from Family Grocery. The flavor is OK, but I think more seasoning is needed before you can call these true lemon peel gummies.
4 ounces for $5.99
Open Monday–Saturday, 11 a.m.–7 p.m. and Sunday, 11 a.m.–6 p.m. Pearlridge Center Mauka, just outside Macy's, 98-1005 Moanalua Road, (808) 488-9755
See also: Best of Honolulu 2019: The Best Food and Drink on O'ahu
Seeds 'N Things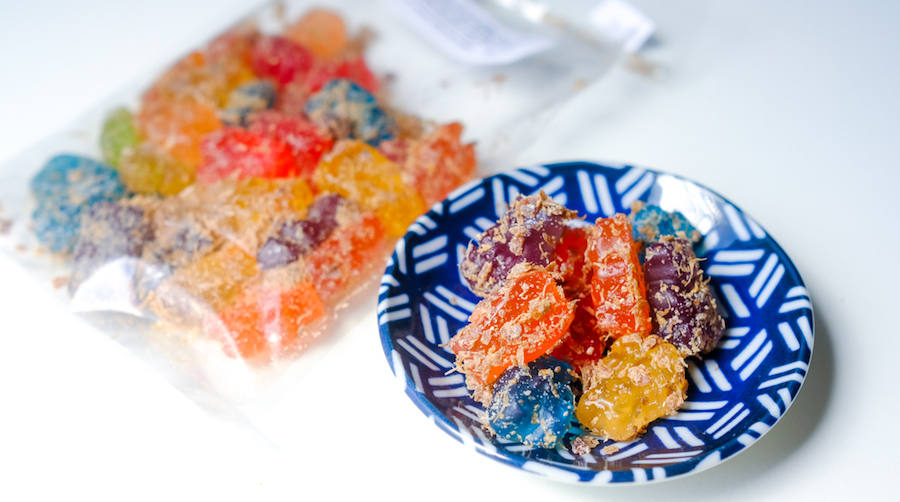 If you're looking for variety, Seeds 'N Things in Windward Mall might be the best place to begin your search. There are so many varieties of lemon peel gummies and treats that I had to ask for assistance in finding the original lemon peel gummy bears (they're on a spindle rack all their own). Despite ample coverage of lemon peel, the chewier and tartly flavored Albanese gummy bears overwhelm the peel a bit, especially the blue raspberry bears. The lemon peel isn't as dry as others, nor is it sticky, but I think that's just a result of the texture of these gummies.
6 ounces for $4.98
Open Monday–Saturday, 10 a.m.–9 p.m. and Sunday, 10 a.m.–6 p.m. Windward Mall, 46-056 Kamehameha Highway, #227, Kāne'ohe, (808) 235-5050
See also: Meet the new Crack Seed Store owners
Sun Chong Grocery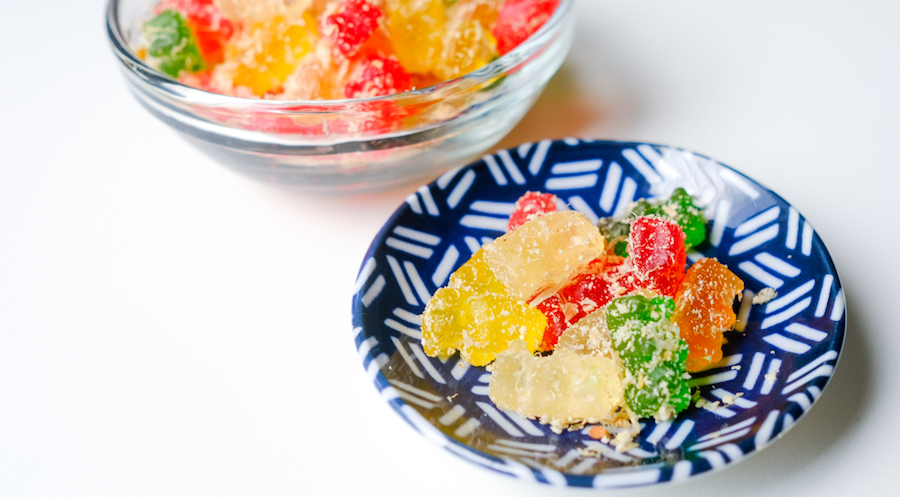 If you're getting lemon peel from Chinatown, you're getting it from the source. Sun Chong Grocery is in the middle of a crack seed renaissance and its lemon peel gummies might be the catalyst. The ratio of lemon peel shavings to gummy is the Goldilocks ideal – not too much, not too little. It's dry, so it's not sticky, but evidence of your indulgence may fall on your shirt if you're not careful. The gummy itself has that signature Haribo Goldbear bite and mild flavor that allows the lemon peel to shine.
8 ounces for $8
Open Monday–Saturday, 8 a.m.–5 p.m. and Sunday, 8 a.m.–4 p.m. 127 N. Hotel St.; online ordering and curbside pickup available at sunchonghi.com