Lei Chic's Holiday Gift Guide for Women
Happy Haulidays 2013: Girls' Scout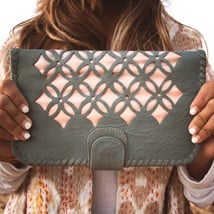 Some two-thousand years ago, three kings traversed across field and fountain, moor and mountain bearing gifts for the holidays.
… Yeah, you're not doing that.
Here's what you are doing: clicking through our handy gift guides for ideas that'll make you look just as wise. (Procrastinators rejoice! Some of them are so new, they're not even in stores yet.) Up first, amazing finds for ladies. Don't worry, picks for men, keiki, pets and stocking stuffers are coming soon.
Full disclosure: none of them include frankincense or myrrh.

Click on any photo below for details and don't miss our gift guides for men, kids and pets, and stocking stuffers.