Learning in Da Kitchen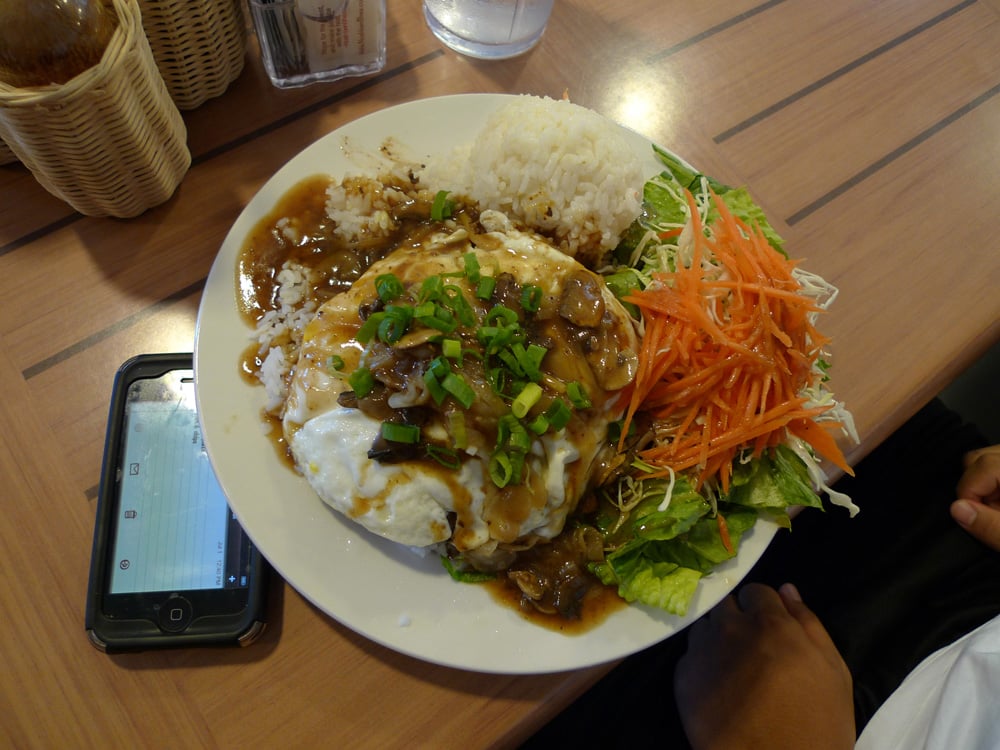 Sometimes, when we go out to review restaurants, things get tricky when we end up not liking the food at a place everyone else seems to rave about. So it was with Da Kitchen, which opened recently on Isenberg Street in the St. Louis Alumni clubhouse.
Before I got there, I had already heard rave reviews about the place — huge portions of food that sent your tastebuds off the hook.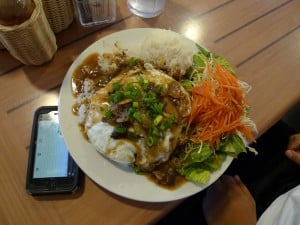 One of the guys next to us had ordered a loco moco, which as you can see is pretty huge. Heavy, too! I'm sure that you could hurt someone if you dropped this plate on their head. Anyway, we gawked and this plate and asked, "Are you going to eat all that?!" He said no, but minutes later, the waitress came and bussed his almost empty plate.
"I thought you said you weren't going to eat all of that!" I gasped. He laughed, "I left one scoop of rice!"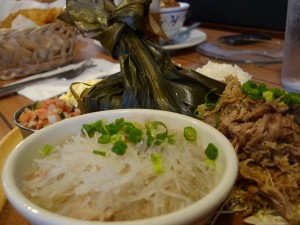 After watching that kind of carnage, we were hopeful. But as you'll see in my gallery on Da Kitchen, our first visit wasn't very stellar. There were items that should have been salty that weren't, and other things that were so salty, they burned our taste buds off (and I like salt!).
I was ready to completely pan the place, but my Twitter friend Dock Rock insisted that it was because I went on the wrong day. People continued to rave about the place, so I thought I should give it one more shot.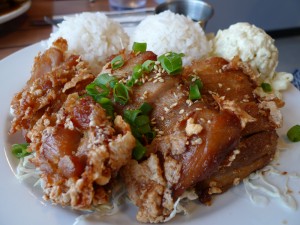 Funny how tastes can differ. I went with Shawn Nakamoto and Cindy Goo, since I've eaten with them and we have compatible tastes. This time, though, it was a little different. Cindy ordered the Korean chicken, which I actually liked a lot. She thought it was too plain. Shawn had the chicken cutlet, which I had previously thought was bland. Shawn explained why she liked it and how it held a lot of flavor.
Tasting the food through new people's perspectives made the food taste different to me. It was a good reminder that although I may lend an opinion on food in my reviews, my opinion isn't absolute.
In the end — well, you can see the gallery to find out what my assessment was. But going forward with other reviews, I will be conscious of other people's palates, as long as they're open to understanding mine!