Learning about bourbon at DK Steakhouse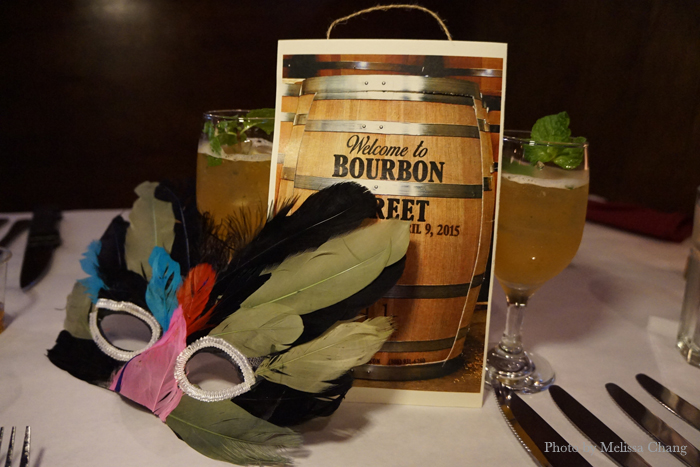 Every so often, DK Steakhouse will have special themed events: wine, vodka, Localicious, or tie-ins with holidays. You can find out about these events through their website or newsletter (which unfortunately is hard to find), or on their social media channels. I was lucky to have my friend Brandon Suyeoka invite me to their recent bourbon dinner, put on by Beam Suntory.
They brought in two mixologists — Alicia Yamachika of Livestock Tavern, and Joanna Valerio of Halekulani's Lewers Lounge — and gave it a New Orleans twist by calling it Bourbon Street. How fun, right? Then chef Albert Balbas created a menu to match the cocktails.
The event is done, so you'll have to check with them on what they have planned next, but they were nice enough to share the drink recipes so you can try to make them yourself at home. (Warning, these are strong!) All drinks shown except the Aloha Nola are shaken, then poured with a strainer.
Aloha Nola
1.5 oz. Makers Mark Bourbon
3 fresh pineapple chunks
Handful of fresh mint
.5 oz. lemon juice
2 dashes angostura bitters
Bundaberg ginger beer
In a highball glass, muddle pineapple chunks and mint with lemon juice and bitters. Add Makers Mark, fill with ice and to with ginger beer. Stir to combine. Garnish: Healthy mint sprig.
Voice Full of Money
1.5 oz. Knob Creek rye whiskey
.75 oz. Le Mont Sancere sauvignon blanc
.75 oz. Boulard gran solage calvados apple brandy
.5. oz. John D. Taylor's velvet falernum
1 dash of bitter truth celery bitters
Garnish: Starred green apple core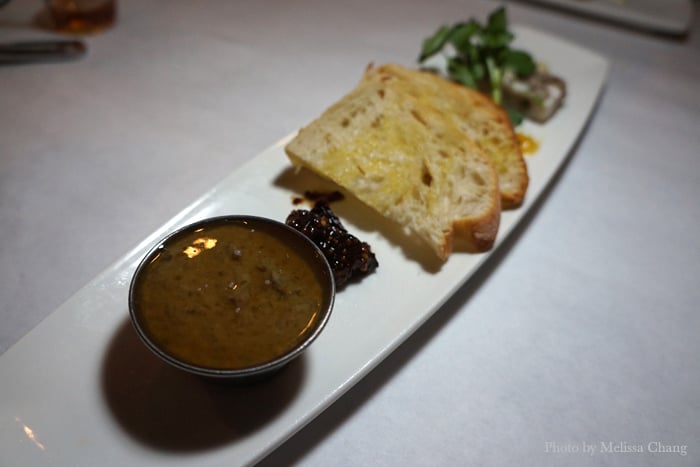 This was paired with a foie gras mousse and Shinsato Farm head cheese. The home made fig marmalade was winna!
Beefy, Boozy & Bloody
1 oz. Knob Creek rye whiskey
2 oz. Jo's "secret" bloody recipe
Garnish: "Creole spice" rim and pickled okra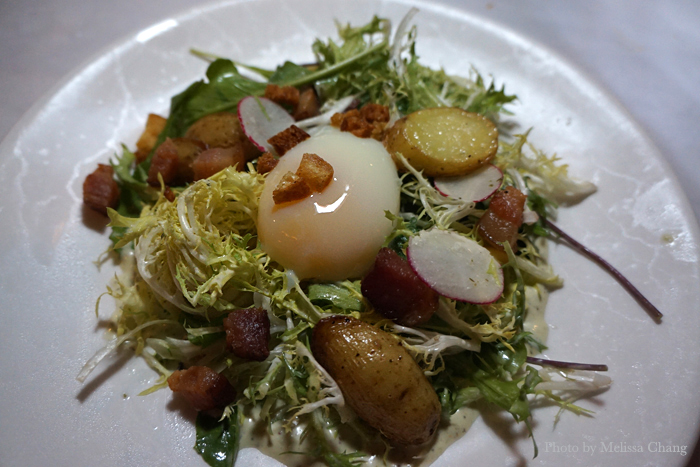 This was paired with a frisee salad (my favorite kind).
The Yuzu Voodoo That You Do
1 oz. Basil Hayden's bourbon
.5 oz Angry Orchard apple cider
.5 oz. Averna amaro
.5 oz. sweet vermouth
5 dashes of yuzu juice
Garnish: black pepper float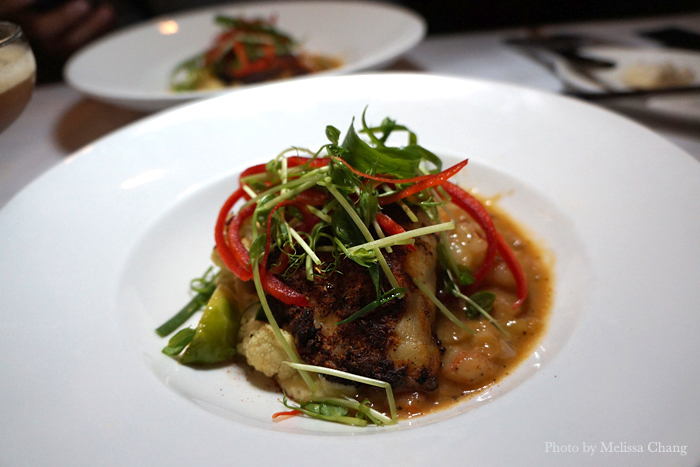 This was paired with a blackened whitefish with creole spice and lobster etoufee.
Black Bottom
1.5 oz Jim Beam black 8-year double-aged bourbon
.75 oz. campari
.5 oz. Cocchi vermouth di torino
2 barspoons 18-year balsamic vinegar
Garnish: Orange swath
This was paired with a melt-in-your-mouth petit filet (you can't come to a steak house and not eat steak!).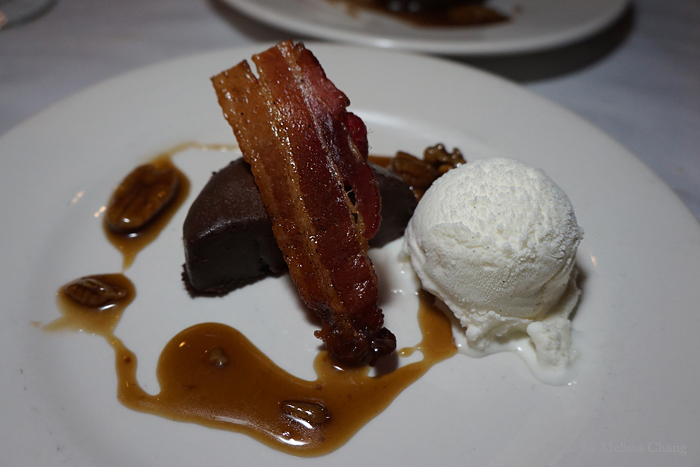 And for dessert: candied bacon with chocolate decadence and vanilla ice cream, drizzled with a bourbon caramel sauce.
Brandon and I were pretty careful about drinking the cocktails, which were delicious but strong. Be sure to Uber it if you overdo it! Maybe we'll see you at the next one.
DK Steakhouse
2552 Kalakaua Ave.
808-931-6280