Lānaʻi: The VIEWS at Manele Bay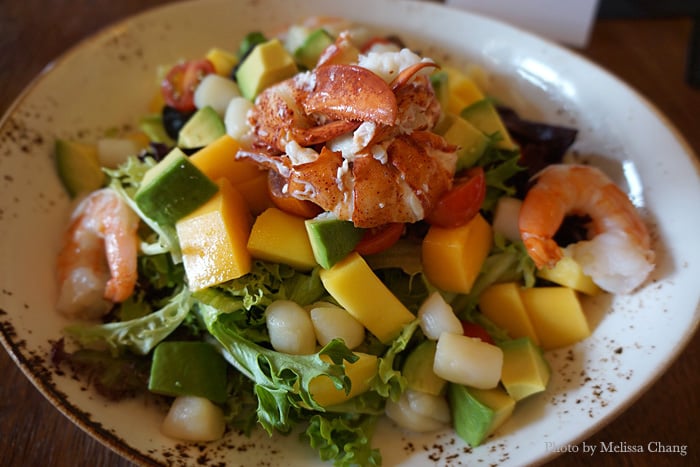 I am not into sports, but I do know that golf is one of the more popular activities for people visiting Lānaʻi. And although the hotels are undergoing renovations, the golf course and its restaurant are still open.
On our recent visit to Lānaʻi, we didn't get to play a round, but we did get to eat lunch at VIEWS at Manele Bay, the course's restaurant. So whether you're golfing or not, be sure to stop in for a meal.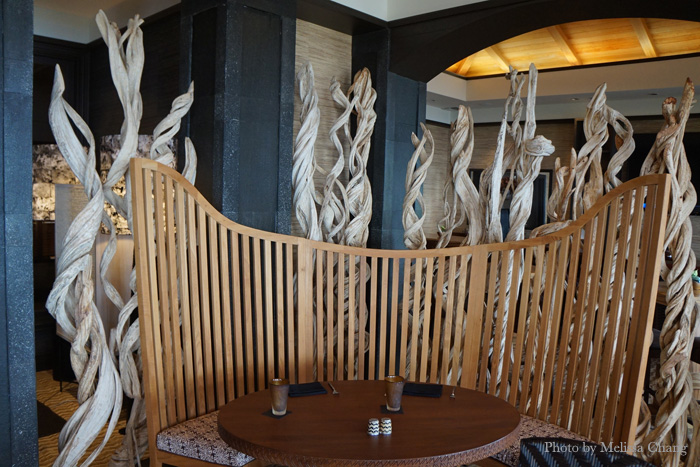 Not all of the furniture is so funky, but if you sit in a booth, this is what it looks like. Driftwood has been selected and designed to create interesting shapes in the dining room.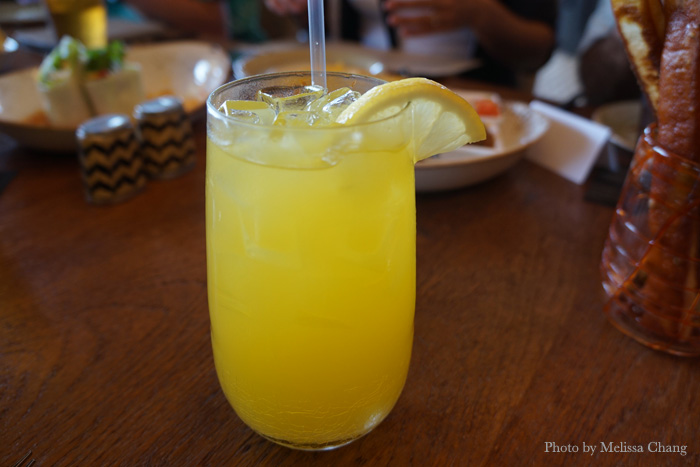 They have iced teas and lemonades in addition to other beverages, but on this day the mango lemonade was the big hit.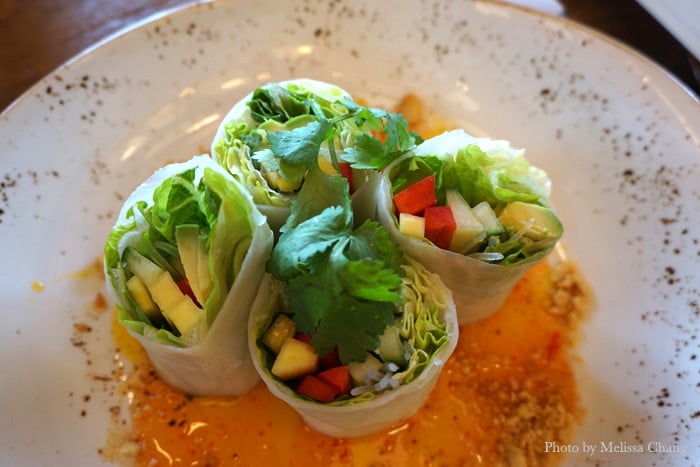 Summer rolls with shrimp, avocados, basil, mint, cucumber, macadamia nut and mangoes.
One of my favorites of the day: kalbi rib lettuce wraps with peanuts, rainbow carrots and radishes wrapped in butter lettuce. Melt in yo mouth!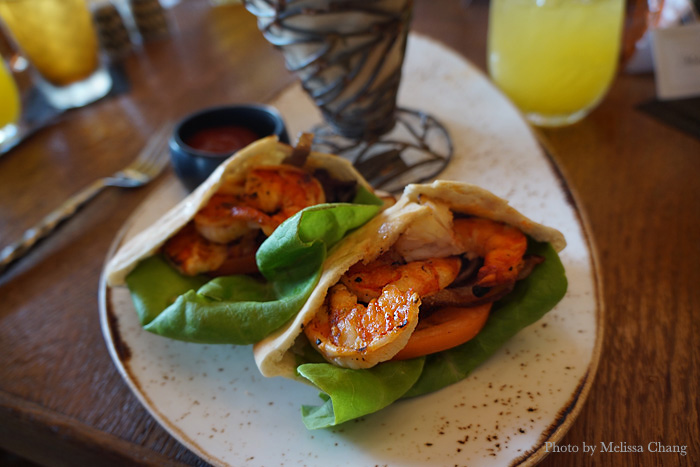 I had the Hulopo'e Bay prawn BLT since it seemed to make everyone swoon when they talked about it. It's also stuffed with butter lettuce, caramelized onions and a creole aioli. You can't see it here, but it also comes with fries. I was surprised at how hearty this was, but not so heavy that it weighed me down. And it was delicious, with layers of shrimp and bacon in every bite.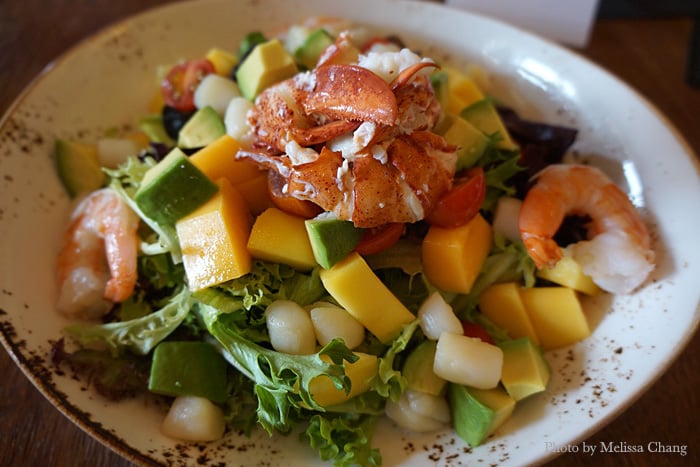 Another popular dish is the Makai salad, comprised of lobster, scallops and shrimp over Big Island-grown greens, mango, papaya, avocado and tomatoes, topped with lilikoi dressing. The salad itself sounds good, right? But that dressing really pulls it together and takes it to another level. I'll probably order this next time.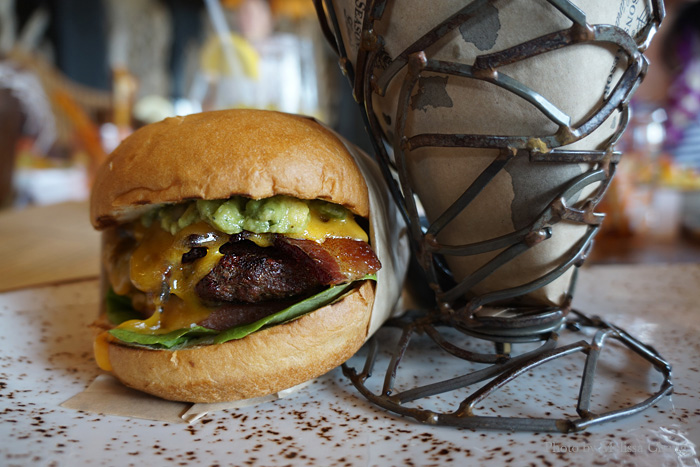 Catherine Toth had the VIEWS Burger with aged cheddar cheese, guacamole, lettuce, tomatoes and bacon, with a side of thick fries. This is a serious burger. Even after she had eaten some of it, I picked it up and felt how heavy it was. It's really hefty. It was delicious, too, but wow. Just wow.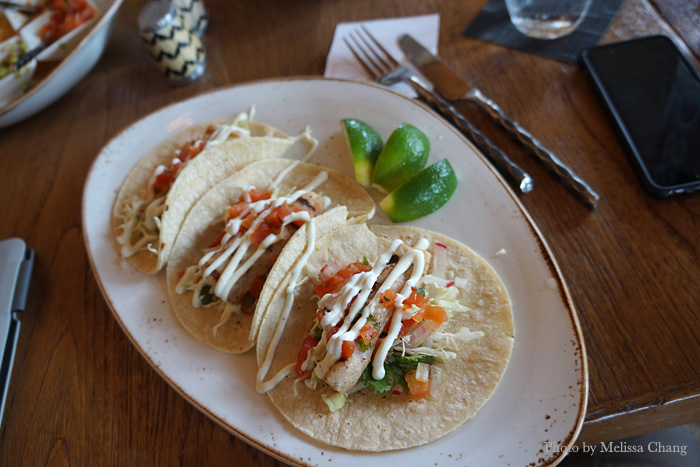 The Baja fish tacos use whatever fish the chef has in the kitchen that day, served with salsa fresco and lime cream dressing.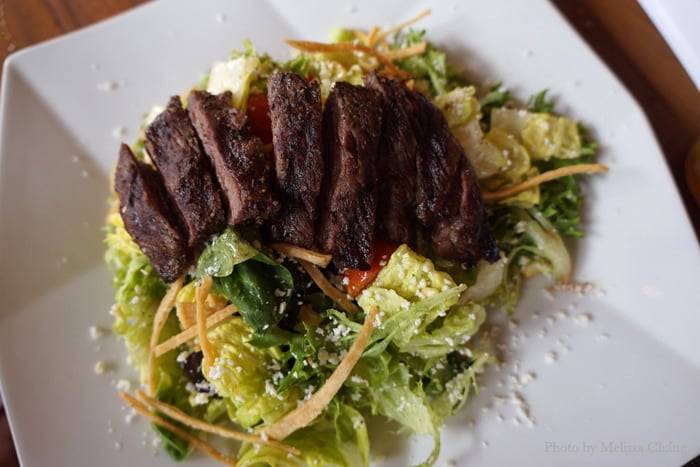 If you're going to have a steak salad, make it a Wagyu skirt steak salad!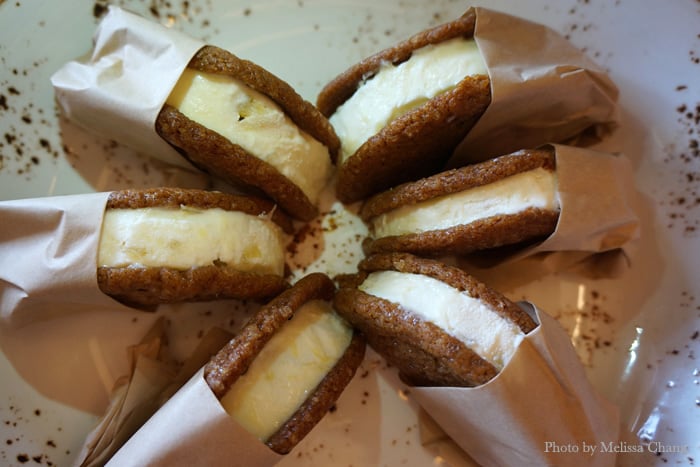 Our lunch ended with their signature ice cream sandwiches. Yes, they are delicious, but they are thoughtfully cut in half and individually wrapped for easier eating! I loved that the cookie is a little soft, so the ice cream doesn't squirt out from the sides when you bite it.
And that was it for our little overnighter to Lānaʻi! I can't wait to go back with my gal pals to see the completed renovations. Mahalo to Island Air for taking us on this trip, and to the Four Seasons for having us stay with them.
These were just the highlights. To see all photos, click here.