LA: Heading to Koreatown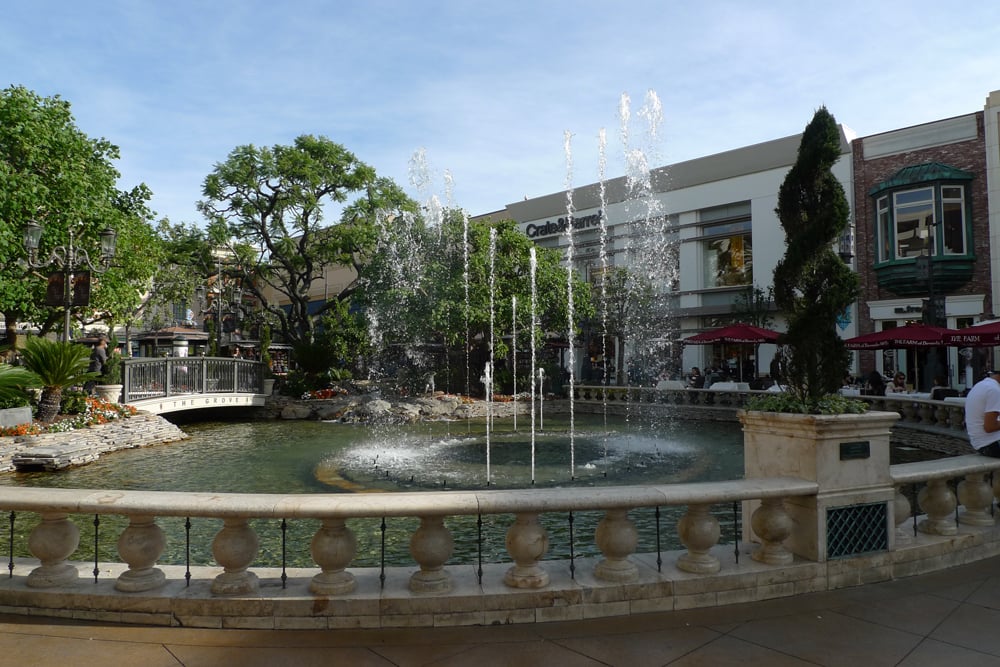 On my last full day in Los Angeles, my Twitter friend D.K. Mashino was nice enough to drive me toward Koreatown and give me a short tour of the residential area before dropping me off at The Grove to shop. From there, I planned to get to nearby Koreatown after a quick peek at the La Brea Tar Pits.
Here's where the power of social media came in: The people who manage the Koreatown and Miracle Mile twitter accounts had been following me for a while, and was super helpful (take note, HVCB!). Once I left The Grove to go to the Miracle Mile, they tweeted some tips for me. When I was ready to leave the La Brea Tar Pit for Koreatown, they tweeted quick bus directions. As I explored different things, they retweeted my pictures so that other tourists could see them.
I've abbreviated my photos, below, to allow for quicker scrolling … since I know you want to get to the good stuff. What did I eat? Well, once I got to Koreatown, I was surprised to find that while there are quite a few Korean commerce offices and restaurants, a large part of it is Oaxacan — so much that they simply call the area K-town, or Oaxacatown.
I was going to check out one of the country's best Oaxacan restaurants, La Guelaguetza, but — long story short — the restaurant owner's kids have opened a hip, new eatery in one of its old spots called Cemitas y Tlayudas Pal Cabron. My new Los Angeles Twitter friend, Lee Wyers, suggested we go there to see what it's all about and check out this new concept in Oaxacan snack food.
Los Angeles Contemporary Museum of Art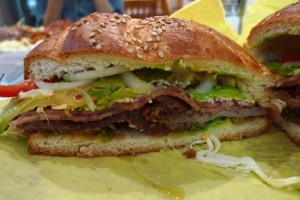 I have to admit, I've never really had a good feel for Los Angeles or its culture — probably because it's so spread out and more diverse than most places, even Hawaii. But thanks to Jay Terauchi, Lee, and D.K., I have a greater appreciation for this city. Whereas I never really felt like visiting (even to see my Uncle Ron, who reads my blog daily), I now can't wait to come back.
Next: My last hours in L.A., and visiting the famous Kogi truck!
========
You can read all of Melissa's blogs at www.nonstophonolulu.com/urbanmixplate. Follow Melissa on Twitter@Melissa808, on Foursquare as Melissa808, or email at Melissa@nonstophonolulu.com.
My recent blog posts:
LA: Dinner and a tweetup at Bazaar
Lunch at Anqi, celeb spotting at Umami
My top 10 San Francisco eateries (for this trip)
Tweetup: Dinner at Sashi in LA
Tweeting up in Napa
San Francisco: Wandering Noe Valley
Visiting Family and dinner at Zero Zero
Eating, meeting LiveFyre, eating, and more eating
Eating my way around San Francisco
The San Francisco Nike Women's Marathon
San Francisco: One of my fave ways to chill
What's hot in San Francisco: Off The Grid
San Francisco, Day 2
San Francisco, Day 1
Backstage at Cirque Alegria
California, here I come!