Kuleana: Two Oahu craft brewers team up on a new beer
Waikiki Brewing Co and Beer Lab collab on a imperial India hefeweizen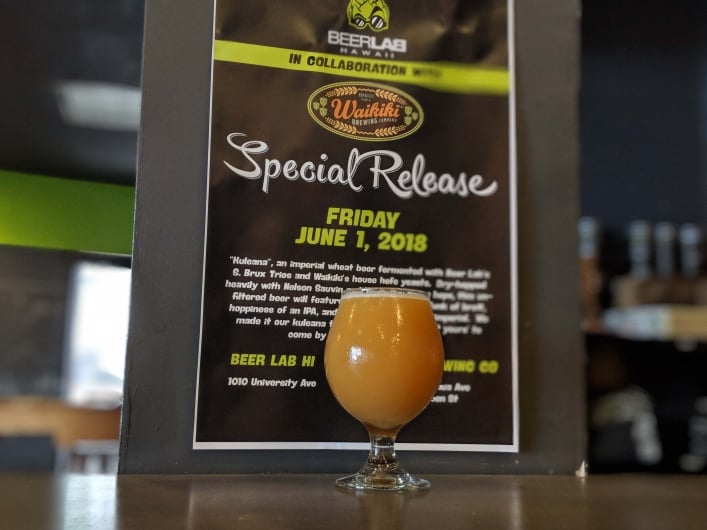 Oahu's craft beer scene welcomes a new beer and if you believe that two breweries are better than one, you'll find that it's a special one at that.
Waikiki Brewing Co and Beer Lab have linked up on what's known as a collaboration beer – one that's brewed under the watch of two different brands and brewmasters and released as a joint creation. Collaborations have become common practice in beer communities on the mainland in individual markets and across state lines. Fun for both brewers and drinkers, collaborations are interesting because they reflect the personality, style, and inspiration from two different breweries instead of just one.
Waikiki Brewing Co and Beer Lab's creation named Kuleana, is a dry-hopped, unfiltered, imperial India hefeweizen that uses strains of yeast from both breweries to create a distinct combination of flavors – a little of what you expect from Waikiki Brewing Co with a little of what you expect from Beer Lab. Hazy and orange in color, it harnesses the drinkability of a hefeweizen on the front end and finishes with the bitterness of a mellow IPA (25 IBU). With its body nontransparent and its ABV at 8.5%, it punches with the full force of an imperial-style beer.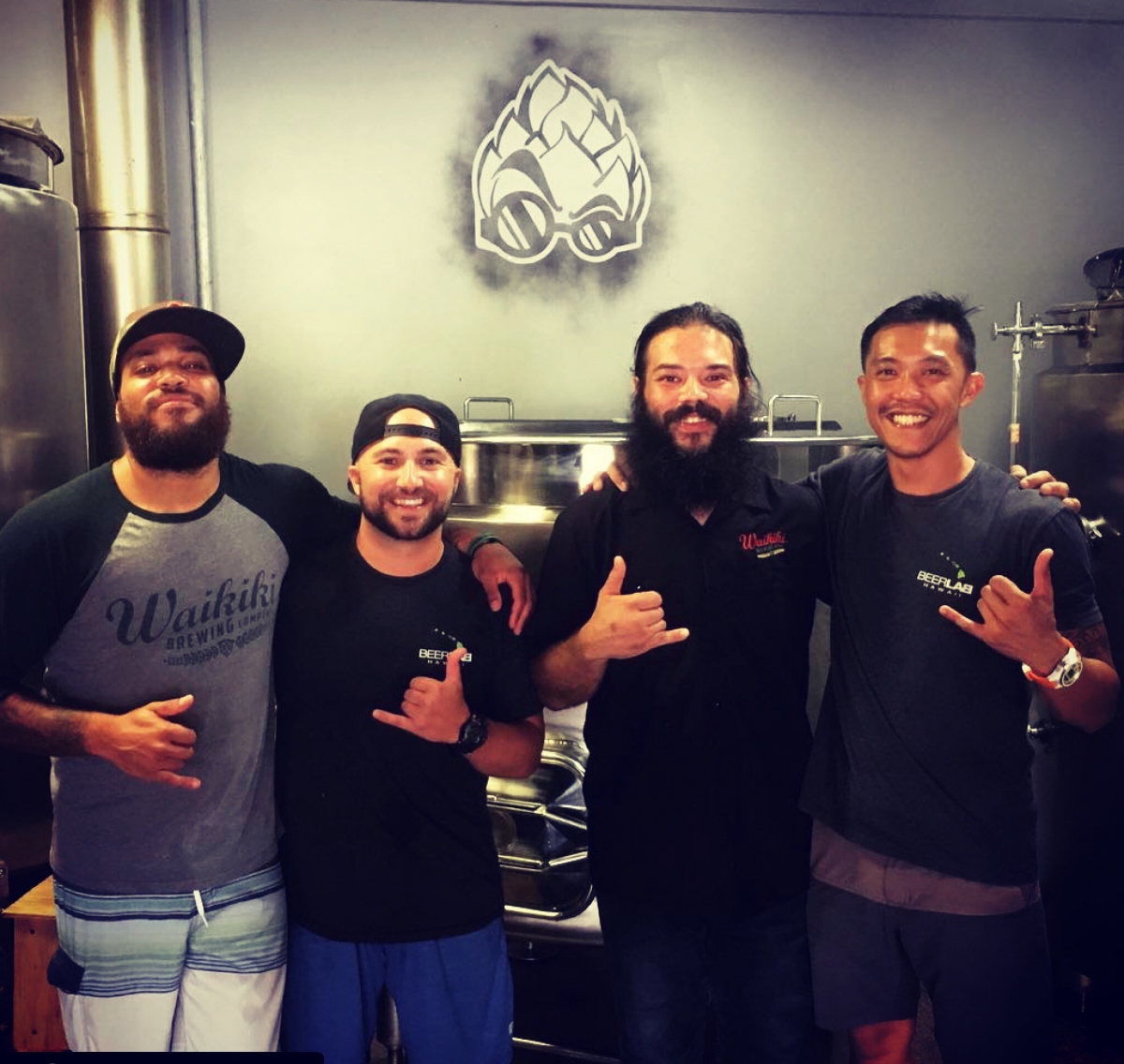 This is only the second time two Hawaii breweries have collaborated on a specialty brew. The first was the Mighty American Ale, made for the 75th Anniversary of Pearl Harbor by Home of the Brave Brewing and Lanikai Brewing back in 2016, released in bottles, while Waikiki Brewing Co and BeerLab's Kuleana will be available on draft.
Beer Lab CEO Nicolas Wong said the name reaffirms the individual breweries' commitment to the Hawaii craft beer community at large.
"As locally grown breweries in Hawaii, we have a kuleana to each other and to our community: to brew together and create a beer that showcases the local talent," said Wong. "In return we hope that there is growth not only in the craft beer community, but also the entire state of Hawaii."
Kuleana will be on tap at both Waikiki Brewing locations in Waikiki and Kakaako and at Beer Lab, starting Friday June 1, until it runs out. Pints will cost $8.
1945 Kalakaua Ave, Waikiki
831 Queen St, Kakaako
11 a.m. – close

101 University Ave, Moiliili
​Tuesday – Thursday, 4 p.m. – 10 p.m.;
Friday 4 p.m. – 12 a.m.
Saturday 3 p.m. – 12 a.m.;
Closed Monday