Kokua Market: movie night and vendor fair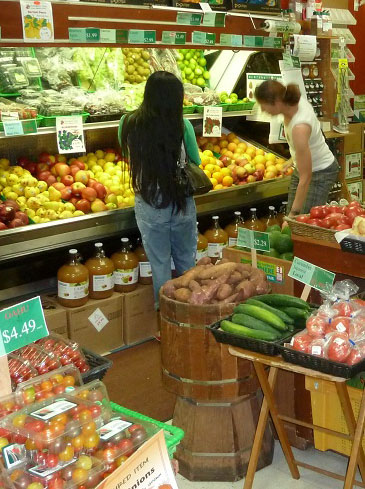 This weekend is owner appreciation weekend at Kokua Market, the only natural foods co-op in Hawaii. But you don't have to be an owner to join the festivities.
The highlight of the weekend: A screening of Big Night with Stanley Tucci and Isabella Rosellini, one of the best food movies of all time, primarily for its characterization of the uncompromising Italian chef, Primo, who believes customers should eat what he cooks, no substitutions, no concessions. He speaks for passionate chefs the world over. And yet, he's running a failing restaurant. I'm sure many a chef/restaurateur would understand Primo's plight, the tension between cooking and running a business.
It should be a fun night, with ice cream cones by Coldfyrre.
Saturday during the day, meet local vendors like:
– Tin Roof Ranch, a chicken and egg farm on the North Shore.
– Madre Chocolate, bean-to-bar chocolate
– Cane Rush, organic, local cane juice in various flavors from lilikoi to ginger to Hot Kiss: with lemon, ginger, turmeric and cayenne
– George Hudes' wildflower honey, with hives at UH Manoa, Waimanalo Ag Station and in the Pearl City Community Garden
Saturday, October 19, local vendor fair 10 a.m. to 4 p.m., movie night starts at 7 p.m.