Ko Hana, Hawaiian Agricole Rum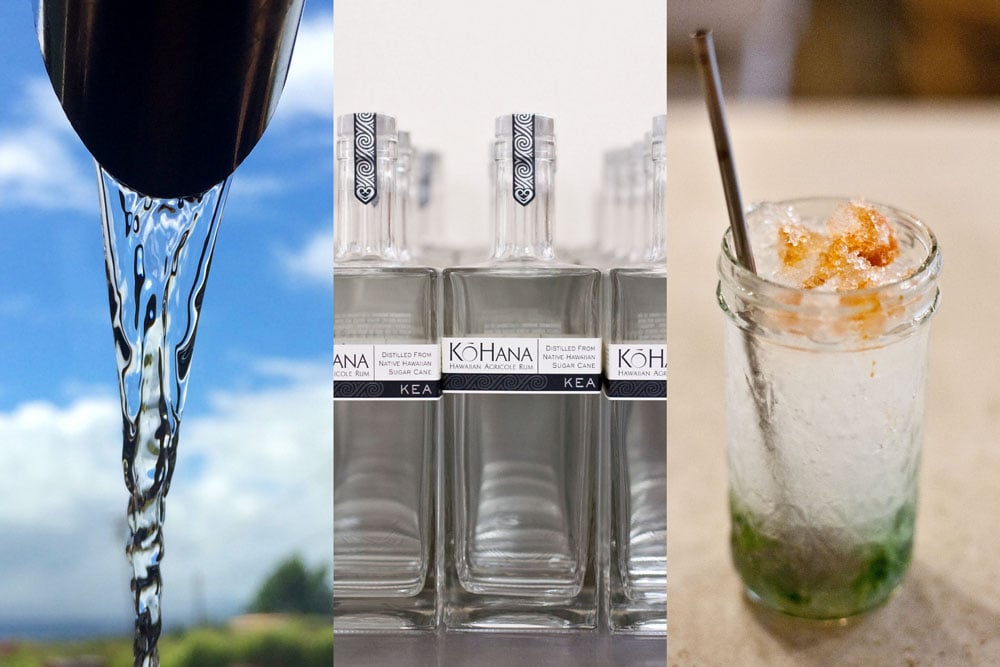 Where there are tropical islands, there is sugar. And where there is sugar, there is rum.
In the best example of upcycling ever, rum was invented to use up molasses, the industrial waste of sugar production. Ninety nine percent of rum in the world starts with molasses.
But Robert Dawson wants to do something different. He's making rum from fresh-pressed sugar cane juice, in the style of a rhum agricole from Martinique and cachaca from Brazil. And to do so, he's reviving ancient Hawaiian sugarcane varieties.
About a decade ago, Dawson set out to catalogue and plant all the old varieties of sugarcane that he could get his hands on—sugarcane that sugar companies passed over for hybrids that grew straighter and taller and were easier to harvest via machine.
"Everyone told me, 'they're not disease resistant, they're not drought resistant, they don't grow well,'" Dawson says of the old cane varieties. "It is harder, there's no question. The cane falls over, it bends. We have to harvest it by hand. It took two years to know that this was going to work."
Now, he has 12 acres of sugar cane on the North Shore and is planting another 15 acres in Kunia, next to the distillery where he makes his Hawaiian agricole rum, Ko Hana (translation: "work of the cane").
And the beauty of cane juice rum is that Dawson can produce rums from single varietals of sugar cane. So far, his batches have included lahi and manulele varieties, the lahi "very green and grassy with soft notes of cream and butterscotch," Dawson says, while the manulele has an "earthiness at the forefront, then finishing with rock candy and cinnamon."
Currently, The Pig and the Lady is the only place that carries Ko Hana rum, thanks to bartender Kyle Reutner's apprenticeship at the distillery. He loves the "tropical fruit off of the nose and long sweet finish" of Ko Hana's lahi rum, as compared to the "much more neutral" flavor of the typical white rum. At the restaurant, ask for a Ko Hana cocktail, and you might get a rum swizzle, the mint and dash of bitters highlighting the fresh green and floral notes of the rum.
By this fall, Dawson hopes to open a tasting room next to the distillery, where people will be able to sample the rums, including a few aged in bourbon and chardonnay barrels.
Follow Manulele Distillers on Facebook to check on progress of the tasting room.
When it opens, you'll be able to pick up a bottle, $26 for 375ml