Kini Zamora impresses on 'Project Runway'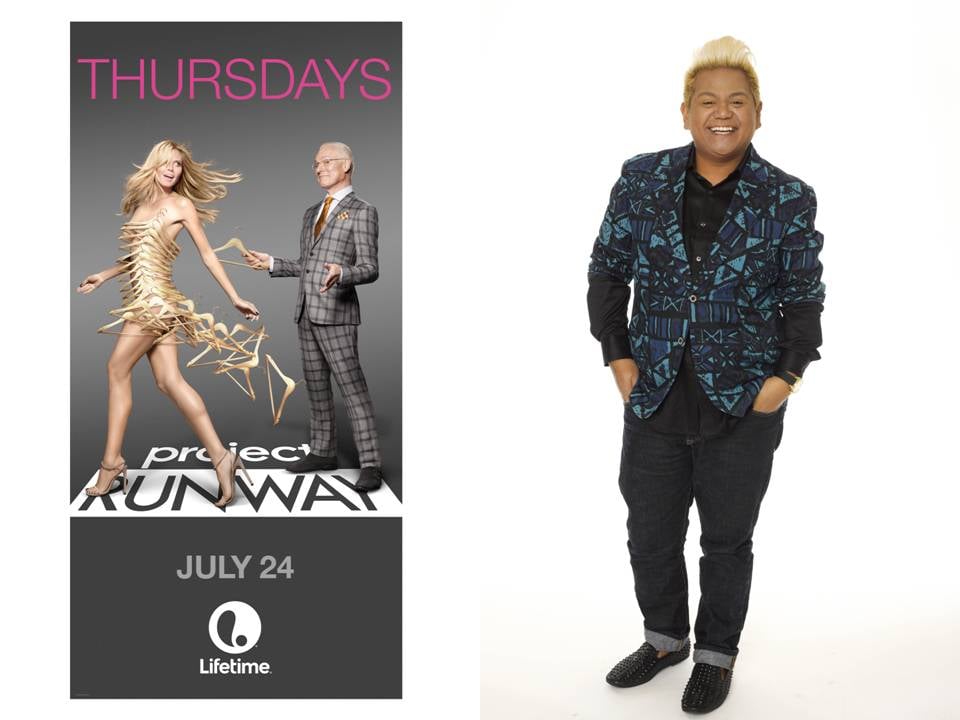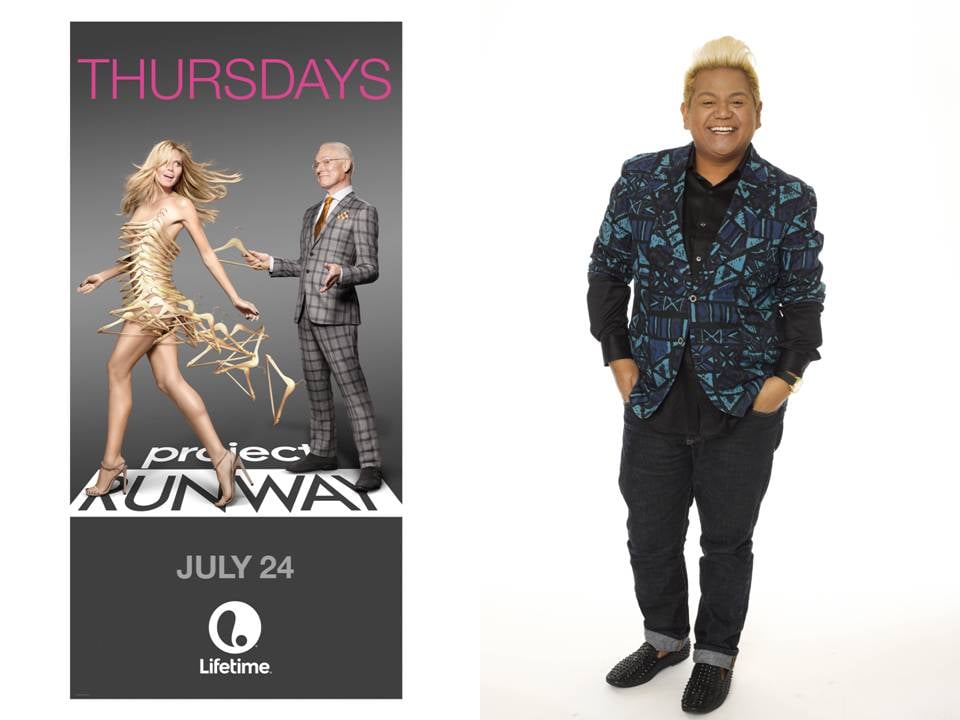 On Thursday, Hawaii's own, or specifically Kapolei's own, Kiniokahokuloa "Kini" Zamora made his debut on Lifetime's "Project Runway" season 13.
Zamora, a graduate of Honolulu Community College's Fashion Technology program, furthered his studies at the Fashion Institute of Technology in New York. He's the fourth from Hawaii to make the show. Previous contestants include Jay Sario of season 7, and Ari South and Ivy Higa in season 8. Zamora has a KZ and KZAloha line under KiniandDinko and has been making quite the splash in Hawaii's fashion scene. I had the chance to work with Zamora in preparation for two fashion editorials for Expression magazine in 2011 and recognized his self-confidence and timeless sense of style.
Last year, during Hawaii Fashion Month, some of his elaborate statement pieces were showcased on the runway at the Governor's Fashion Awards. To recap, there were two episodes, the first featuring final presentations from 19 designers where the judges would make the final cut, narrowing it down to 16 designers. When it was Kini's turn to showcase his rack of looks, I knew he made it through when Nina Garcia, the shows toughest judge said, "I. Love. It!" His name was called in the middle of the pack, which indicates that he is in safe mode.
Once the actual show began, and they settled into their apartment, you could see that Zamora's personality would be strong enough to garner future air time. But, I was disappointed to see that he had no air time in the work room, and we didn't get a chance to hear Tim Gunn's advice for Zamora's first challenge.
Here's my critique of the looks for this episode, starting with Kini. Judge Zac Posen's tweet says it all:
Looked great. Most polished pieces #DesignerKini

— Zac Posen (@Zac_Posen) July 25, 2014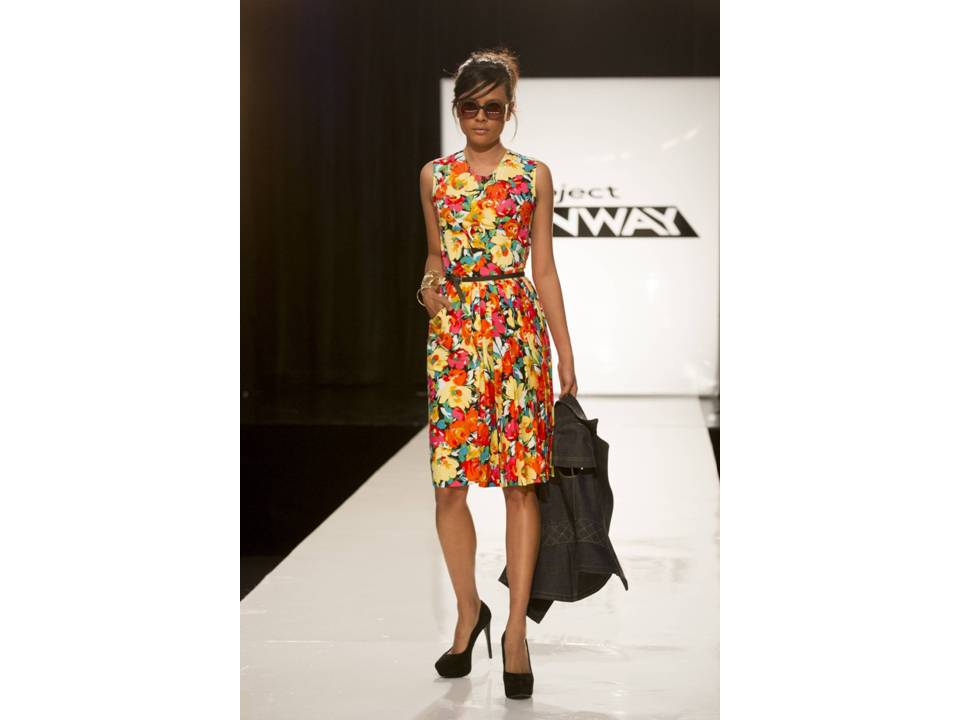 I was impressed with Zamora's clean lines and perfect pleats. I wish the model kept the denim jacket on longer. Known for his quick and intricate sewing skills, he seemed to have finished with time to spare.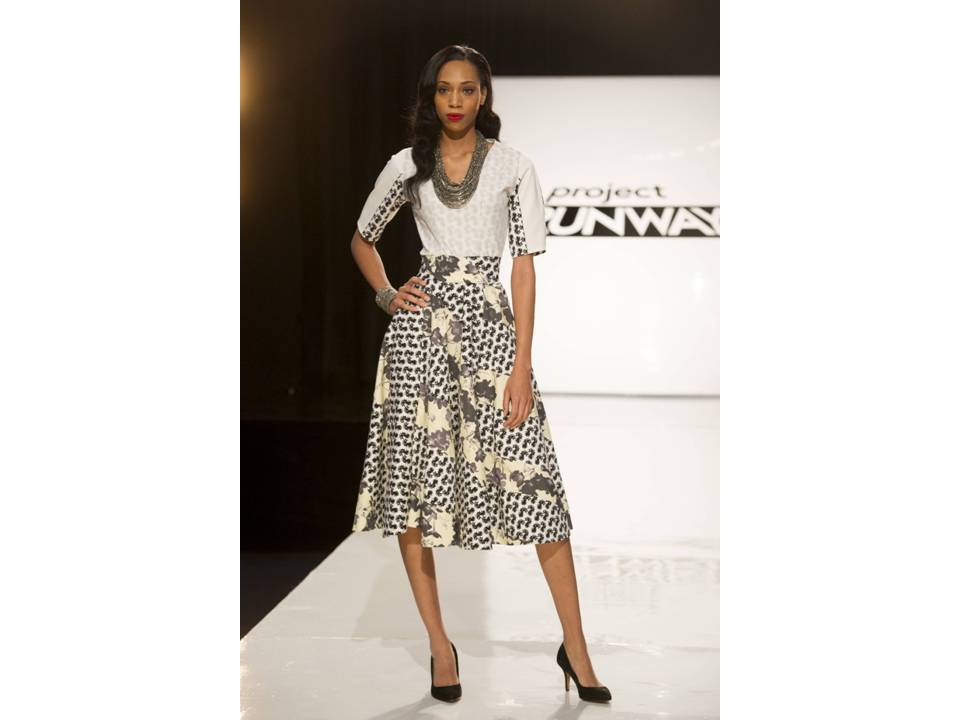 My favorite design was by Fade. I loved the Chanelesque vibe of the dress, something definitely first lady worthy. I can't wait to see what else he does.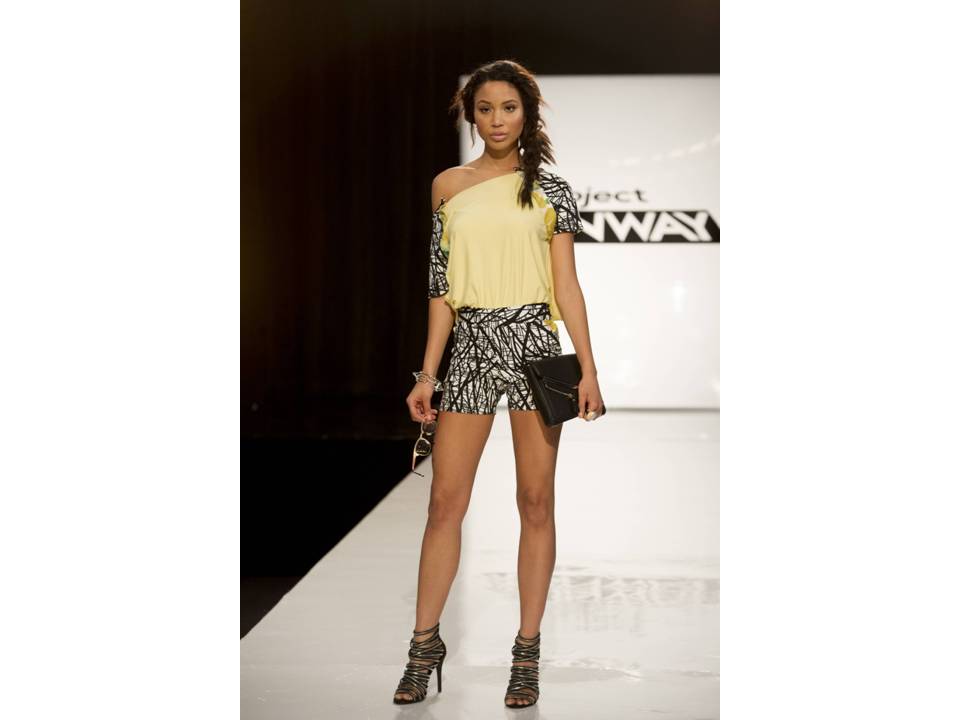 Mitchell was super sweet, but his one-piece romper was unpolished and passé – and not at all '80s homage that he told Tim Gunn he was going for. He should have been sent home instead of Jefferson.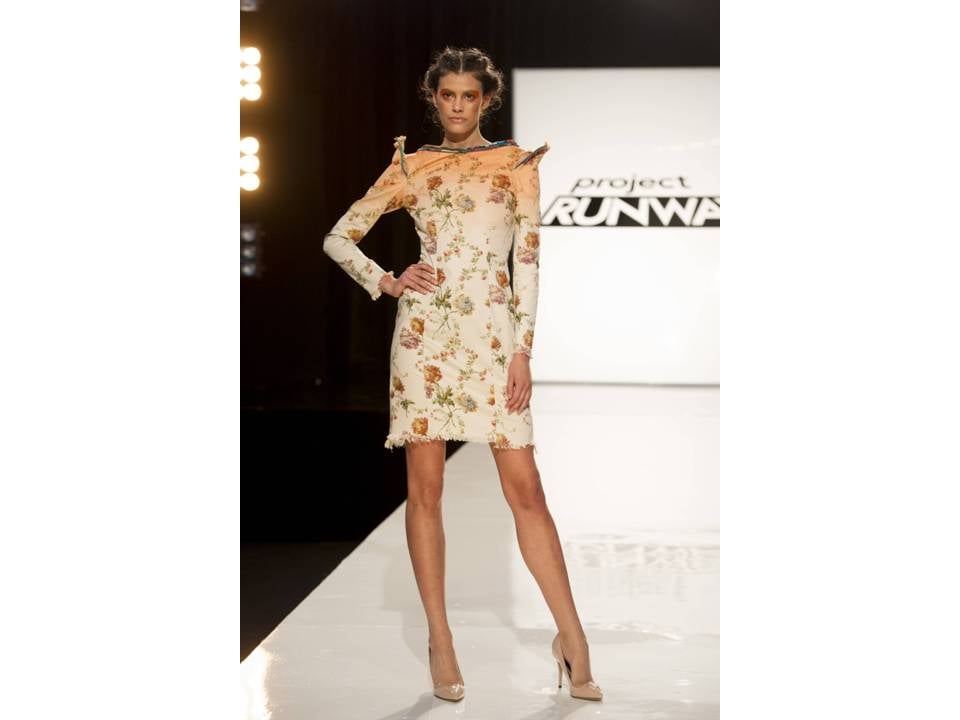 The judges fell in love with Sandhya from final presentations. They love her social statement pieces and she's great at sharing the back story and inspiration behind her looks.
She might have won the challenge, but I think her look was over-rated and reminded me of a very fashion-forward victim of the zombie apocalypse.
Perhaps, next week, I'll get why they love her.